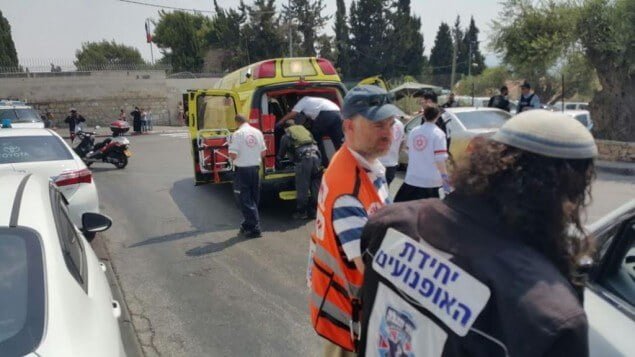 By Jordan Zaitchik
B'nai Brith Canada
The Arab man who admitted to stabbing a yeshiva student last week in a Jerusalem neighbourhood has been found, arrested and discovered to be a dangerous terrorist.
On August 11, a yeshiva student was attacked on his way back from praying at the Mount of Olives cemetery in A-Tur, a neighbourhood in Jerusalem. The 18-year-old student was violently stabbed multiple times in the neck and back near the grave of Slonimer Rebbe and then fled the scene. Yesterday, the attacker was arrested by Israeli police with the assistance of Israeli intelligence sources.
The attacker was identified as Ahmad Naim A-Ashair, he is a 19-year-old Arab who lived in A-Tur. The investigation revealed that he used a board with a sharpened blade to stab the yeshiva student. Security forces also found out that he was a terrorist who previously participated in firebomb attacks, and hurled explosives at Israeli security forces.
Fortunately, the student's injuries were not fatal, he initially received treatment from Nati Osrti, an emergency medic who volunteers for United Hatzalah. More medics rushed to the scene to treat the student, his injuries were described as 'light-to-moderate'. The yeshiva student has since been transferred to Hadassah Mt. Scopus Hospital in Jerusalem.
United Hatzalah of Israel is an independent, non-profit organization that provides emergency medical treatment to all people in Israel. The organization's service is free and fully consists of volunteers. Currently, United Hatzalah has over 2500 volunteers that provide 24 hour medical treatment to people in Israel every day, all year round.