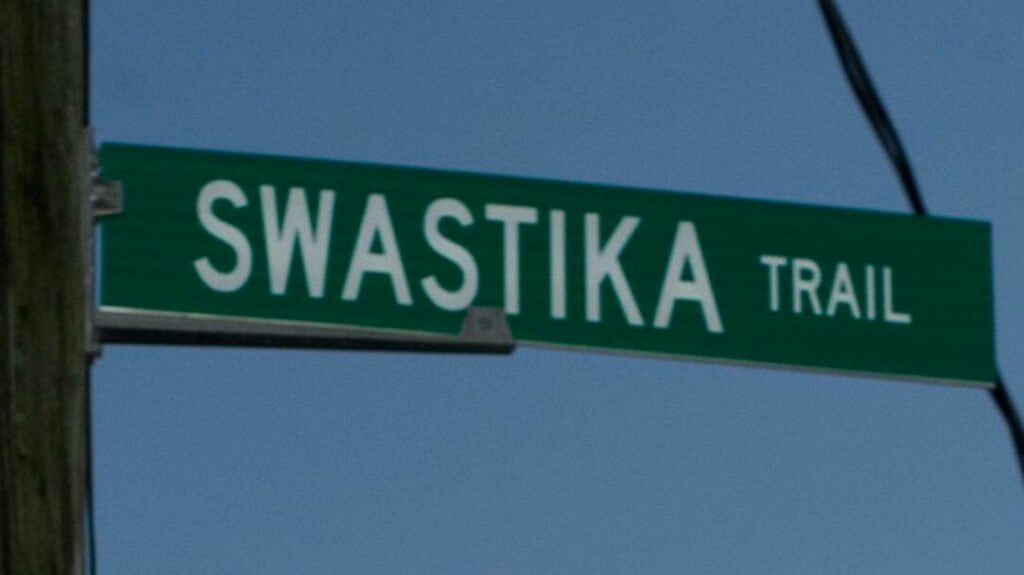 April 11, 2017
PUSLINCH, Ont. – Concerned residents of Puslinch, southeast of Guelph, Ont., have launched an application for judicial review of the local Council's refusal to change an offensive street name.
The application alleges that by following the results of an unfair and biased voting process conducted by residents on the street itself, Puslinch Township failed to exercise its authority under the Municipal Act, improperly delegated its responsibility to render a decision, and unlawfully fettered its own discretion.
The private street, dubbed "Swastika Trail," has attracted public controversy since last fall, when residents raised concerns about the offensive meaning of the name and approached B'nai Brith Canada to assist them in having it changed. Puslinch Township then asked the Bayview Cottagers Association (BCA), which includes residents of the private road and surrounding roads, to put the issue to a vote.
The application contends that at a meeting on Dec. 20, 2017, Council simply adopted the results of the Nov. 1, 2017 BCA vote despite being informed that it was rife with bias and not carried out in accordance with the BCA's own rules. The application also alleges that the BCA notice circulated before the vote contained one-sided information designed to sway voters to keep the name, and avoid any inconvenience of updating their street address, despite a decision by Canada Post to change postal codes in the area that would require updates in any case.
The application goes on to allege that while all members in good standing of the BCA were entitled to vote on the matter, only an arbitrary subset of its members were provided notice and permitted to vote at the meeting, a decision made by executives of the BCA who favoured keeping the name.
"These courageous residents of Puslinch have our full support in their ongoing efforts to see justice done," said Michael Mostyn, Chief Executive Officer of B'nai Brith Canada. "There is no place for a street with the name of a symbol of antisemitic hatred in modern Canada, and the irregularities preceding Puslinch Council's vote on this matter must be addressed."
Residents say they have tried everything in their power to work with the Township to make the right choice in the public's interest. Exhausting all other options, the applicants have taken legal action demanding accountability and fairness from Puslinch Township, seeing this as the only avenue remaining.