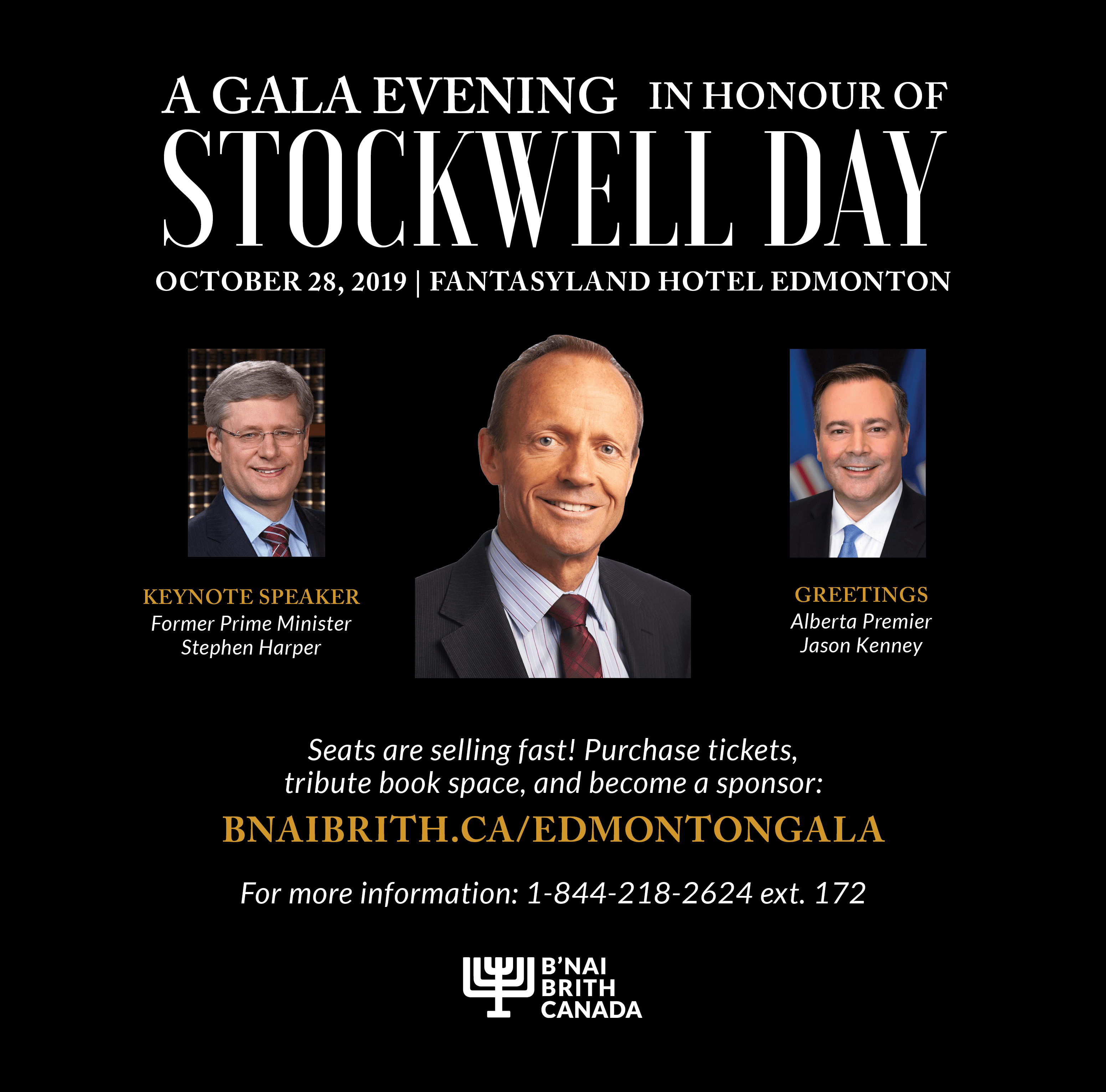 October 6, 2019
B'nai Brith Canada
EDMONTON – B'nai Brith Canada is delighted to announce an ultra-impressive lineup of speakers for our 2019 Award of Merit Gala  in honour of Stockwell Day, former federal cabinet minister and Leader of Her Majesty's Official Opposition.
The keynote speaker will be Canada's former Prime Minister, the Right Hon. Stephen Harper. Also paying tribute will be Alberta's Premier, the Hon. Jason Kenney.
The event will celebrate Mr. Day's lifetime of friendship and solidarity with the Jewish community and Israel.
This exciting evening will take place at the Fantasyland Hotel in Edmonton, Oct. 28, 2019 at 5:30 PM local time. Kashrut will be observed.
To become a sponsor, please click here;
To purchase tickets, please click here;page doesn`t exist anymory
If you can't make the big event or would like to personally congratulate Mr. Day in our tribute book, please click here.
Tax receipts will be issued.
Your support in any capacity will make a huge impact.