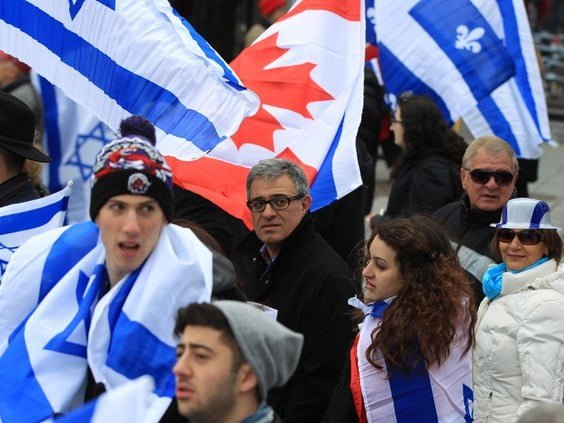 "Now is the time for all of us to stand firm for a strong and united Canada, and push back against hate together."
-Michael Mostyn
As Jewish Heritage Month comes to a close, we think we know how you're feeling.
Rather than enjoying this month by celebrating our rich history and culture as we had intended, the past weeks have been some of the most troubling in decades for Jews at home and across the globe.
But that is why B'nai Brith Canada is here.
For 145 years, we have taken our unique mandate seriously — to provide the trusted expert guidance victims need, and to be the watchdog tracking and reporting all forms of antisemitism in this country.
WE NEED YOUR HELP TO FIGHT BACK, PROTECT OUR COMMUNITY, AND GET LIFE BACK TO NORMAL FOR JEWS IN CANADA.
It is vital that you report to us any instances of antisemitism that you witness or hear about. We can only provide our assistance if we know what's going on. And although our phone lines and emails have been overwhelmed in an unprecedented manner, we are more committed than ever to ensuring that every report is followed up on and that no anti-Jewish activity in Canada will go unaddressed.
Sometimes, the darkest hours are when light shines brightest. Despite the new challenges we are facing, the community is pulling together in new and inspiring ways — demonstrating in real time the values that Jewish Heritage Month is all about.
With your cooperation and support, we can and will get through this together. Please continue to update us and never be afraid to fight for your rights.