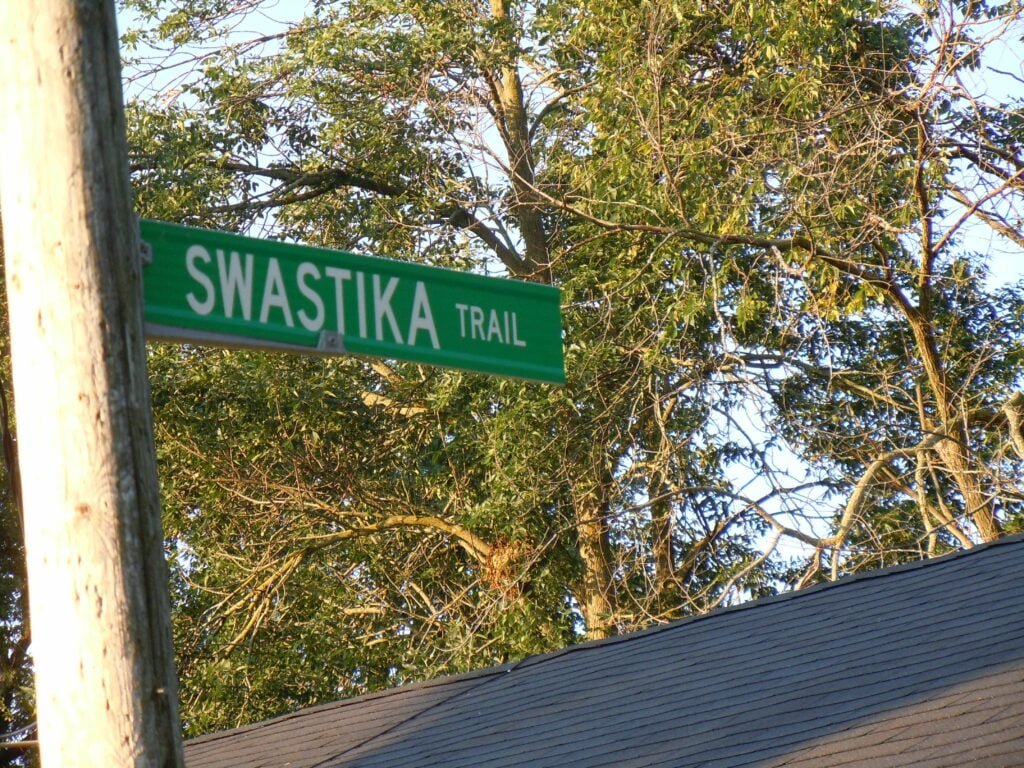 ***TO SIGN THIS PETITION, CLICK HERE***
Dear Mayor Dennis Lever, and Councillors Bulmer, Fielding, Roth and Sepulis,
On Dec. 20, 2017, residents of Puslinch Township will ask you to rename "Swastika Trail."
This is your opportunity to stand on the right side of history, and make your town a more welcoming place for all Canadians. Streets must never be named after symbols of hate.
Despite its ancient origins, the swastika is unequivocally a modern symbol of racism, hatred and death. Tens of millions of Canadians, and hundreds of millions across the globe, have had their lives destroyed by the Nazis who made the swastika their emblem.
During the Second World War, more than one million brave Canadians fought to remove the stain of the swastika and the ideology behind it from the face of the earth.
The Township of Puslinch surely has a heritage to be proud of – but the swastika cannot be part of it. The best way for you to honour your town's values is to stand up for the tradition of human rights and freedoms that we all hold dear in Canada.
Therefore, as Canadians from coast to coast, we implore you to act now to rename "Swastika Trail" in Puslinch, Ont.