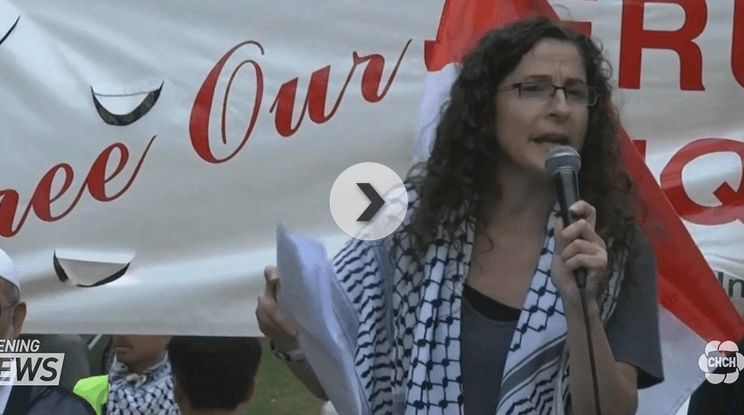 By Tevy Pilc
Staff Writer/Researcher
B'nai Brith Canada
Apparently, some defenders of freedom expression are allowed to squash that very same freedom of others – specifically when it challenges their own point of view.
This seemed to be the case at a news conference arranged by a "self-proclaimed human rights panel," which included three university professors who tried to show support for suspended Mississauga Catholic school teacher Nadia Shoufani.
Shoufani was suspended by the Dufferin-Peel Catholic District School Board last week following an investigation of remarks she made supporting anti-Israel terrorists at the al-Quds hate rally in Toronto in July.
When questioned by a pair of Toronto Sun journalists about their stance to defend Shoufani, the panel accused them of calling the panel "disseminators of hatred."
Bizarre.
Watch the exchange from this report filed by CHCH.