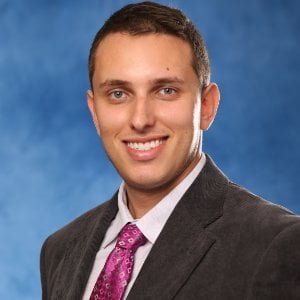 The United States Congress has formally passed the Justice Against Sponsors of Terrorism Act (JASTA) into law, which will allow the families and victims of terrorism, such as those of the Sept. 11, 2001 terror attacks, to bring legal action against state sponsors of terrorism.
While Saudi Arabia was not directly labelled in the bill, it has long been suspected to have assisted and/or sponsored Al Qaeda in the attacks, and is therefore seen as the prime target for such legal action. 
The White House fervently opposes JASTA, as the Obama Administration claims the bill reverses the long-standing legal principle of 'sovereign immunity' of foreign states from civil or criminal liability. According to John Brennan, director of the CIA, the bill may also pave the way for foreign states to pass reciprocal legislation, allowing for legal action to be taken against the U.S. government for its foreign operations. 
President Obama refused to sign the bill into law when it was passed by Congress, however, for the first time in his presidency, Congress overwhelmingly countered the President's veto, and entered JASTA into law.
Domestic & Foreign Policy Implications:
Supporters of the bill argue that it will help hold state sponsors of terrorism accountable. As Senator Ben Cardin (D. Maryland) stated (page doesn't exist): "The risks of shielding the perpetrators of terrorism from justice are greater than the risks this legislation may pose to America's presence around the world." Assuming a plaintiff can demonstrate a state's involvement in the attacks, American courts can subsequently seize their assets.
JASTA also allows the families and victims of terrorism to regain some of their dignity by formally shedding light on the attacks' financiers and chief leadership. The Sept. 11 attacks occurred more than fifteen years ago, yet for many the wounds are still fresh, and legal mechanisms such as JASTA can offer them some measure of justice. Furthermore, the law can serve as a deterrent against rogue states in supporting terrorist activities against the United States. Indeed, the fight against radicalization and terrorism may span centuries, however, mechanisms which can potentially cripple the financial resources of terrorist organizations may have significant and concrete implications on their ability to bring harm. 
Future of U.S.-Saudi Relations
It is all but likely that JASTA will negatively impact an already difficult relationship between the United States and Saudi Arabia. In recent years, there have been clear differences between the United States and Saudi Arabia regarding the Kingdom's human rights record, the 2015 Iran Nuclear Deal, and Saudi Arabia's culpability in stirring Middle Eastern sectarian violence.
Despite this fact, during President Obama's presidency, the two countries have signed approximately $110 billion (U.S.) worth of defence deals.
In response to JASTA, Saudi Arabia has threatened to sell off hundreds of billions of dollars worth of U.S. assets, which would have untold effects on the U.S. economy.
With the 2016 U.S. presidential election a month away, it seems that Obama's successor will have their hands full with the magnitude of JASTA. Perhaps, with this in mind, we can see why Senator Tim Kaine (D. Virginia), Hillary Clinton's running-mate, was absent from the Senatorial veto vote.
Passionate about International and Israel Affairs, Simon Pelsmakher is a Research Assistant at B'nai Brith Canada. He has previously written on Israel's complex relationship with Turkey, the Peace Process, Canadian Foreign Affairs, Human Rights Law, and the security situation facing Israel from a strategic vantage point. He is studying law, and is excited to continue his writings from a legal perspective.