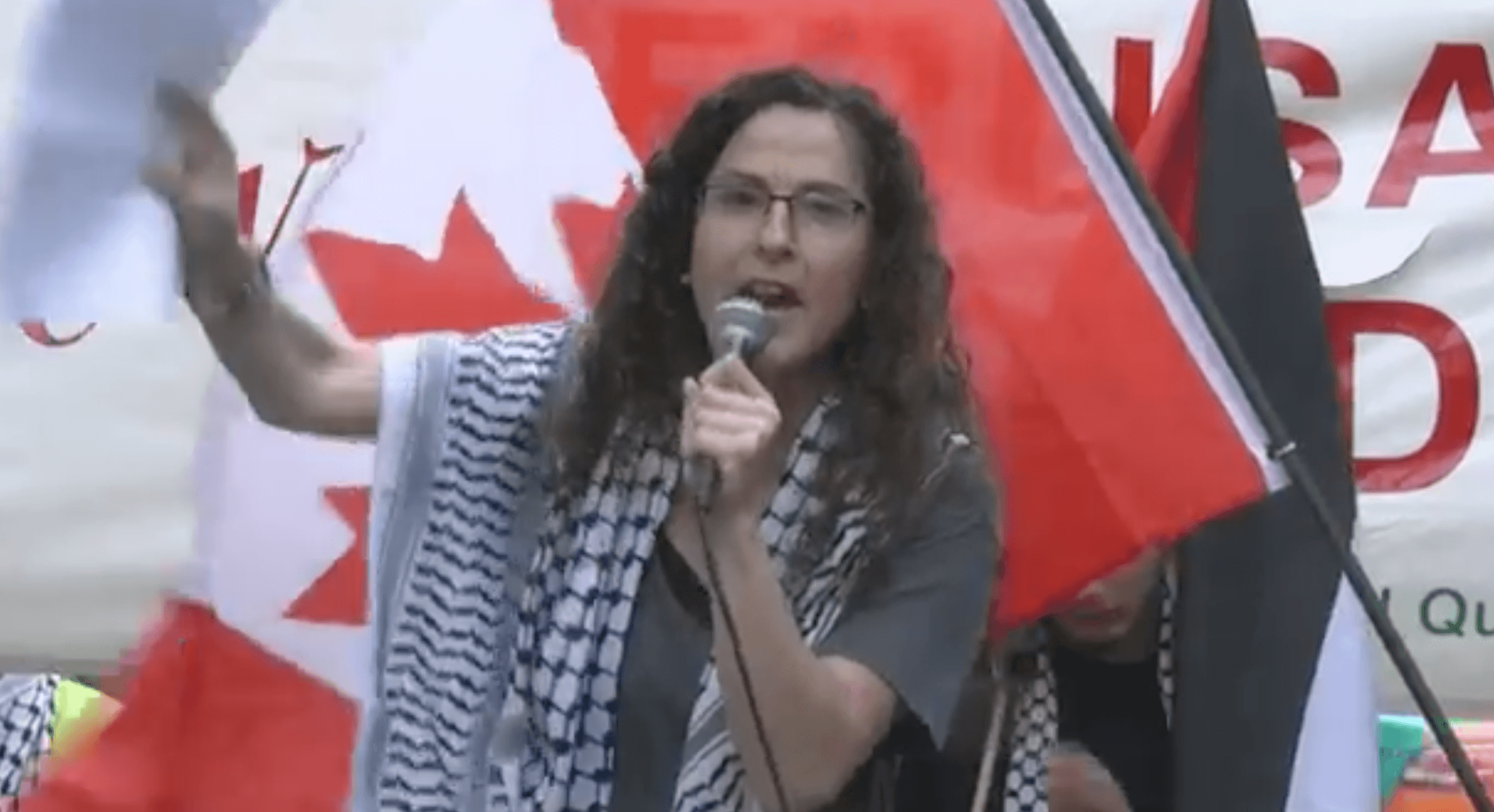 Sept. 14, 2017
By Aidan Fishman
Interim National Director of the League for Human Rights
B'nai Brith Canada
MISSISSAUGA, Ont. – B'nai Brith Canada has submitted a formal complaint to both the Ontario College of Teachers (OCT) and a local school board after a Mississauga school teacher once again (page doesn't exist) praised Palestinian terrorists, this time in an Arabic-language newspaper.
Nadia Shoufani, who teaches Special Education, Science, and English as a Second Language at St. Catherine of Siena Separate School, recently wrote an article for al-Meshwar, a Mississauga-based publication that has been criticized for promoting Holocaust denial, lauding the murder of rabbis in Jerusalem, and defaming Judaism as an inherently violent religion.
In her article, Shoufani writes that she will "not stop quoting the words of Ghassan Kanafani," and "will not stop demanding freedom for Georges Ibrahim Abdallah." Kanafani was a leader of the Popular Front for the Liberation of Palestine (PFLP), which the Government of Canada identifies as a banned terrorist group, and helped plot the 1972 Lod Airport Massacre where 26 Canadian, Israeli and Puerto Rican civilians were killed. Abdallah is currently imprisoned in France for the murder and attempted murder of Israeli and American diplomats.
Shoufani's article echoes her previous comments in support of Palestinian terrorists at the July 2016 al-Quds Day rally in Toronto. Following those remarks, she was temporarily suspended by her school, although she was later reinstated following an arbitrator's order.
"It's hardly surprising that Shoufani would continue to support terror leaders given that there were no consequences for her initial comments," said Michael Mostyn, Chief Executive Officer of B'nai Brith Canada. "By doubling down, she has demonstrated a pattern of unacceptable behaviour, and we demand that the OCT and the Dufferin-Peel Catholic District School Board remove her from the classroom."
He added: "We cannot allow those who publicly glorify terrorists to educate the next generation of Ontarians."
Ontario teachers have previously faced severe discipline for engaging in anti-Muslim rhetoric online. In 2015, a Richmond Hill teacher was fired (page doesn't exist)  after posting a series of offensive tweets. In late 2016, a Markham elementary school principal apologized and took a leave of absence after making Facebook posts deemed discriminatory against Muslims.