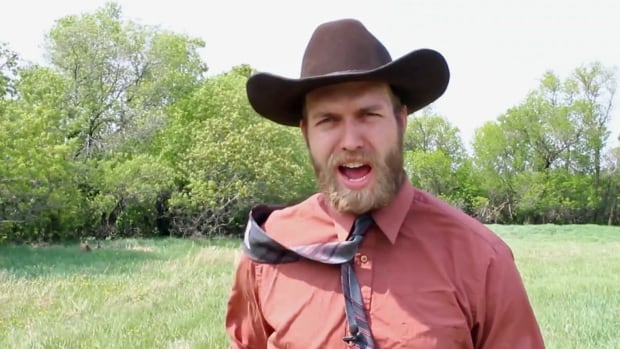 Oct. 20, 2022
The former leader of the now-defunct Canadian Nationalist Party has been sentenced to one year in jail by a Saskatchewan judge for promoting hatred against Jews.
The sentencing comes years after B'nai Brith Canada advocacy led to an investigation and charges against Travis Patron. An associate of B'nai Brith was cited for key testimony in this case. B'nai Brith also was asked by the prosecutor to supply a Community Impact Statement to the court.
Honourable Justice D.N. Robertson ruled Thursday that Patron, 29, will serve his one-year sentence minus time served. He therefore will be in prison for another 168 days. In addition, the judge ordered a year of probation for Patron, during which time he will be forbidden from posting about Jewish people online. This is precisely the sentence that prosecutor Ryan Snyder sought in the case.
Patron is notorious for producing a video that referred to Jews as "the parasitic tribe." He also advocated for the removal of Jews from Canada. In addition, he claimed that Jews control the media and
Canada's central bank, efforts to perpetuate antisemitic tropes.
The charge and subsequent jury trial at Court of King's Bench in Estevan, Sask. — about 200 kilometers southeast of Regina — came after the Royal Canadian Mounted Police investigated Patron in 2019.
"We are pleased with the sentencing of this hater following such blatant, offensive and appalling messages," said Michael Mostyn, Chief Executive Officer of B'nai Brith Canada. "As we have said before, Patron advocated for the destruction of Canadian Jewry using dehumanizing and highly disturbing language. His rhetoric is genocidal and we are grateful that this man has been sentenced to prison for the vile behaviour our organization emphasized while seeking justice."
In the aforementioned Community Impact Statement submitted to the court this week, Mostyn wrote: "Travis Patron's hate speech has once again victimized the Jewish Community. Antisemitism isn't just history. It re-surges again and again. This is deeply concerning to the Jewish Community as dangerous, racist, hateful words can often turn into dangerous, racist violence."
Mostyn specifically cited these hateful words about Jews from one of Patron's online posts: "What we need to do, perhaps more than anything, is remove these people, once and for all, from our country." Mostyn said: "We submit that the call to finality in the words "once and for all" is a call to genocide against the Jewish community."
Mostyn also wrote in the statement that Patron nationally promoted hatred of Jews using the Canadian Nationalist Party, which Patron founded and led into the 2019 federal election. Mostyn pointed out that Patron argued that his group could provide 'THE CURE' to 'THE PARASITIC TRIBE' in references to Jews.
"Victimized minority groups," Mostyn wrote, "deserve to feel that courts will show no tolerance to the most extreme forms of intolerance targeting our communities."
Prosecutor Snyder was quoted earlier this month as saying video evidence and the "visceral reaction to the wild words that Mr. Patron put on the internet" by B'nai Brith's associate were key to the conviction.