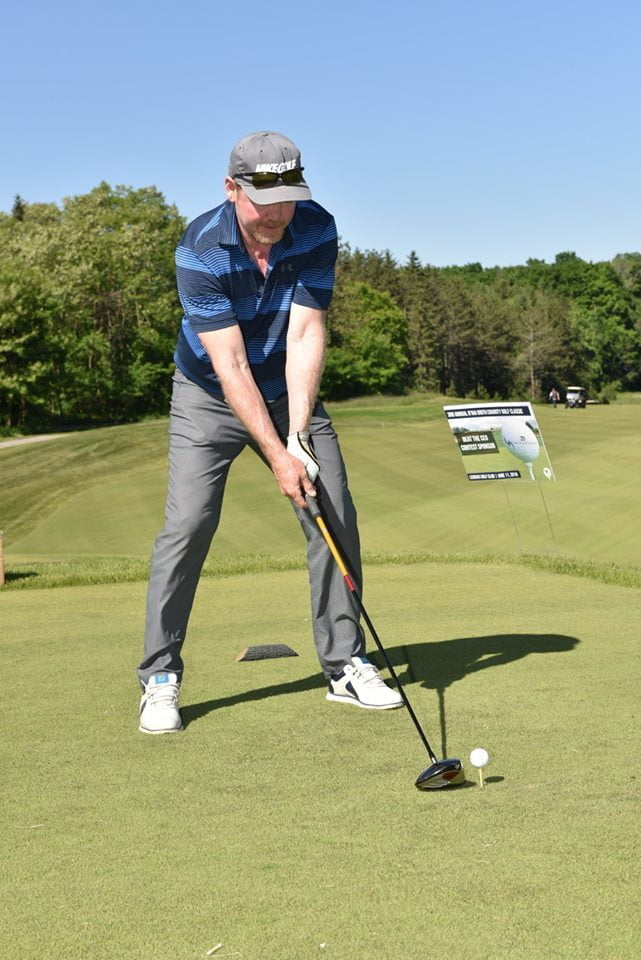 June 18, 2018
By Benjamin Paul
Communications/Sports Associate
B'nai Brith Canada
AURORA, Ont. – More than 100 golfers assembled at the Lebovic Golf Club in Aurora, Ont., last week for the 3rd Annual B'nai Brith Charity Golf Classic.
Golfers arrived shortly before noon and were treated to a delicious lunch buffet and open bar before making their way to the course. After registering, they received B'nai Brith gift bags with more than $1,500-worth of donated gifts, and had an opportunity to schmooze with fellow participants and celebrity guests such as NHL greats Marcel Dionne, Gary Leeman and Mike Palmateer, and Canadian horseracing legend Sandy Hawley.
Hawley, Canada's most decorated jockey and an Order of Canada recipient, said he thoroughly enjoyed his first B'nai Brith Golf Classic, and looks forward to next year's tournament. "This a great event and I'm absolutely thrilled to be a part of it," he said.
Having a great time at the 3rd annual B'nai Brith Charity Golf Classic! ????️ pic.twitter.com/YfZIuW6eey

— B'nai Brith Canada (@bnaibrithcanada) June 11, 2018
Under beautiful and sunny skies, golfers enjoyed 18 holes on the breathtaking 150-acre course and even had a chance to win two brand-new Lincoln SUVs at hole-in-one competitions on the course.
Mike Pearlstein, captain of One and Done, a team belonging to the B'nai Brith Canada Softball League, came just feet away from winning a Lincoln at the hole-in-one competition.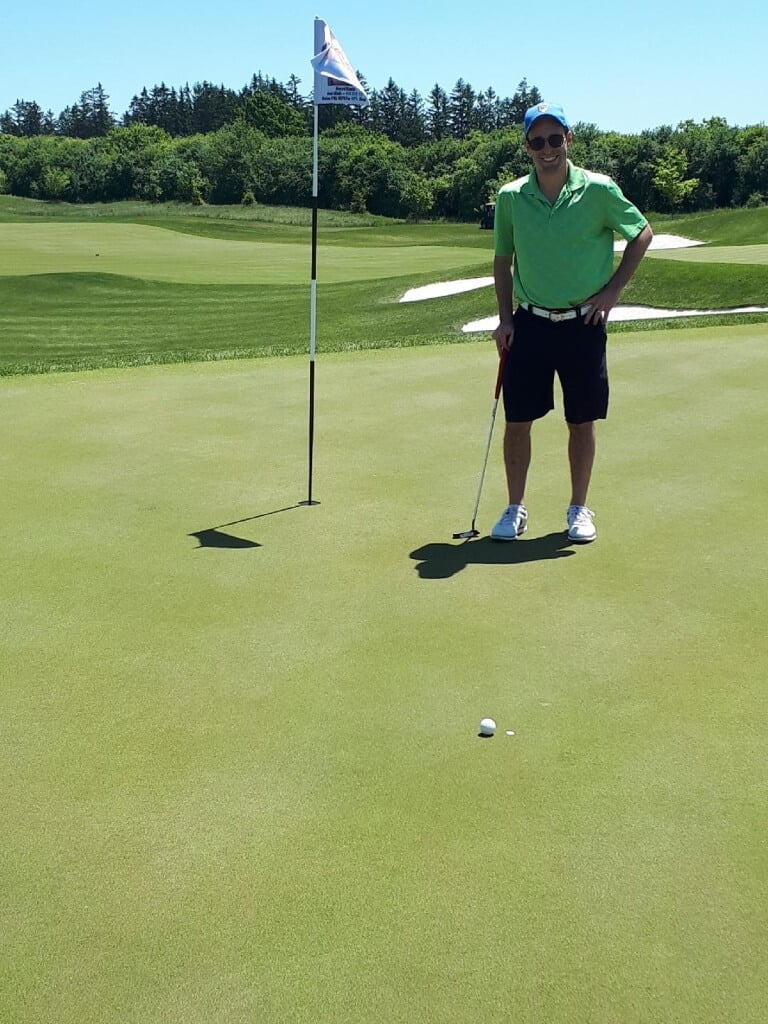 Throughout the course, golfers were able to snack on sushi rolls, grilled salami sandwiches and fresh fruit, and enjoyed scotch tasting and locally brewed beer.
For Dionne, the highest-scoring French-Canadian in NHL history, it was "friendship, a phenomenal golf facility, and the chance to raise money for B'nai Brith's essential programming" that brought him to the tournament for the third consecutive year.
For Aaron Kates, a member of B'nai Brith's basketball league for 20 years and a first-timer at the B'nai Brith Golf Classic, he said he was delighted to take part in this "amazing opportunity to give back to the community – while meeting new people and enjoying a round of golf."
Fore!!!! ⛳️ pic.twitter.com/ggYvGcLpHZ

— B'nai Brith Canada (@bnaibrithcanada) June 11, 2018
Following the tournament, golfers returned to the Lebovic Golf Clubhouse for cocktails and a full dinner buffet. Marty York and Michael Mostyn, B'nai Brith Canada's Chief Media Officer and Chief Executive Officer, respectively, spoke to the crowd, underlining the success of the annual tournament and B'nai Brith's initiatives on a broader scale.
"As an organization, we are incredibly pleased with the growing success of our annual Charity Golf Classic," Mostyn said. "It is events like these, and your generous contributions to our organization, that enable us to continue fighting the good fight."
In addition to the hole-in-one contests, golfers were also able to participate in an exclusive raffle (prizes included brand-new Macbooks, iPads, and Callaway and Titleist golf clubs) and bid on items in a riveting live auction hosted by John Danson. A roundtrip flight on a private jet, signed Maple Leafs and Raptors jerseys, and tickets to see Justin Timberlake, Elton John, the Eagles, Shania Twain, Bruno Mars, Kevin Hart, and others were all on the table.
All in all, the tournament was a tremendous success for B'nai Brith and served as an opportunity to raise awareness about its essential community programming and human-rights advocacy.
Thank you to all our golfers, sponsors, staff and EVERYONE who attended our 3rd Annual B'nai Brith Charity #Golf Classic! Our photos from the event are up!!! #golfday ????️‍♂️????️‍♂️????️‍♂️https://t.co/Z3sQYgjUuw pic.twitter.com/lnwqWMZzrg

— B'nai Brith Canada (@bnaibrithcanada) June 14, 2018
B'nai Brith would like to thank all the golfers, volunteers, staff members and, of course, amazing sponsors for making this event a success. Looking forward to next year's tournament!