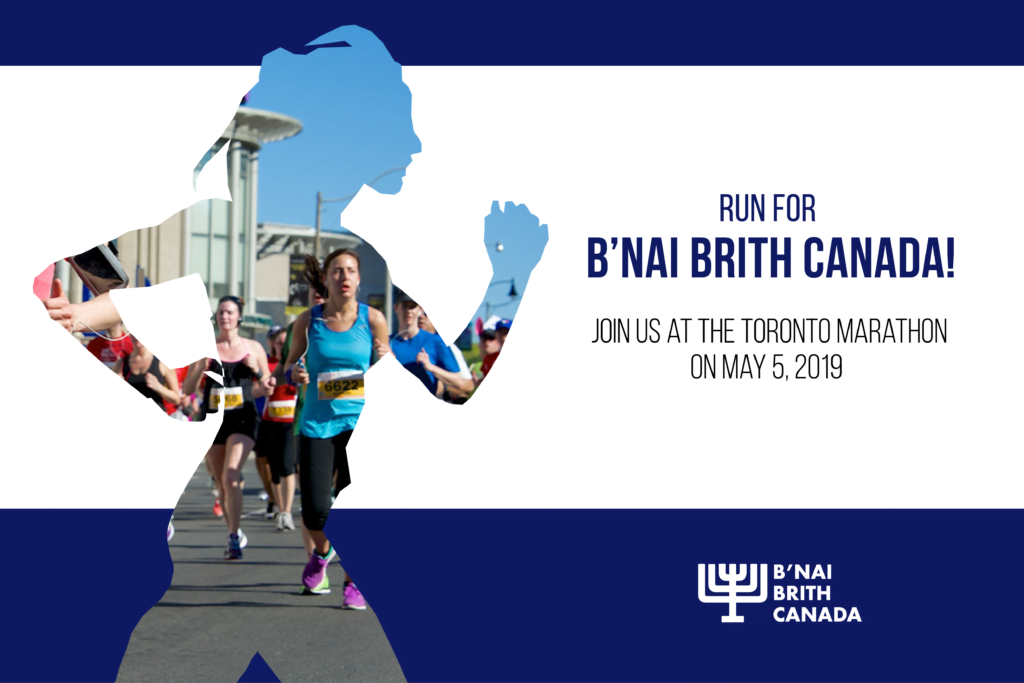 April 5, 2019
Dear Friends,
We are proud to announce that after many years of volunteering, B'nai Brith Canada is an official charity partner with the Toronto Marathon! If you are participating as a runner, please consider raising funds for Canada's oldest independent Jewish organization.
On Sunday, May 5th, participants from across 50 countries will take part in the annual marathon, which raises millions for charitable organizations from around the world.
Funds raised will support our ongoing advocacy and community-care initiatives, including combating racism and antisemitism, affordable housing, seniors programming, and our clothing donation and food donation programs.
To create your own fundraising page, click here. (page doesn`t exist anymore)
B'nai Brith will also serve as the official clothing charity for the event. We will be receiving all discarded clothing items from the Marathon, which we will then redistribute to support our community's most vulnerable. Our clothing donation bins will be conveniently placed throughout the event.
Please forward this email to any friends or family members that are taking part in the Toronto Marathon, and thank you for your ongoing support of our organization.
We look forward to seeing you on May 5th!