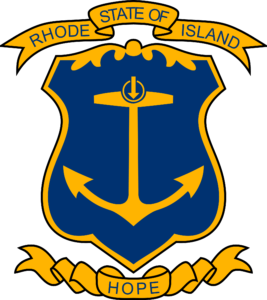 By Jordan Zaitchik
B'nai Brith Canada
Add Rhode Island to the growing list of governments to turn anti-boycott bills into law.
The state senate approved a bill that was initially introduced by House Representative Mia Ackerman, a Democrat, June 18.
This legislation protects Jewish and Israeli businesses from being boycotted by the state of Rhode Island both directly and indirectly. It will now be illegal for a state entity to enter into a contract with a body that actively engages in discriminatory boycotts against any jurisdiction that the United States openly enjoys trade with.
The integral section of the approved legislation provides the following:
37-2.6-3. Discrimination in state contracts prohibited. – A public entity shall not enter
into a contract with a business to acquire or dispose of supplies, services, information technology,
or construction unless the contract includes a representation that the business is not currently engaged in, and an agreement that the business will not during the duration of the contract engage
in the boycott of any person, firm or entity based in or doing business with a jurisdiction with
whom the state can enjoy open trade, and/or the boycott of any public agencies, entities or
instrumentalities of the jurisdiction with whom the state can enjoy open trade.
The bill passed in the house with a landslide vote of 63-4 in favour.

Ackerman introduced this bill with the intentions of protecting Israeli businesses.
"Today's interdependent global economy requires that trade policy be developed both at the national and state level," she said. "One of our greatest trading allies is the State of Israel, the only democratic, non-discriminatory country in the Middle East."
State Governor Gina Raimondo, also a Democrat plans to sign the legislation, making it law soon.
Many states have passed anti-boycott legislation, including Arizona, Colorado, Florida, Georgia, Illinois, Indiana, Iowa and South Carolina. New York Gov. In total, 21 states have implemented anti-boycott legislation.
READ MORE:  Anti-Boycott Victory in New York State