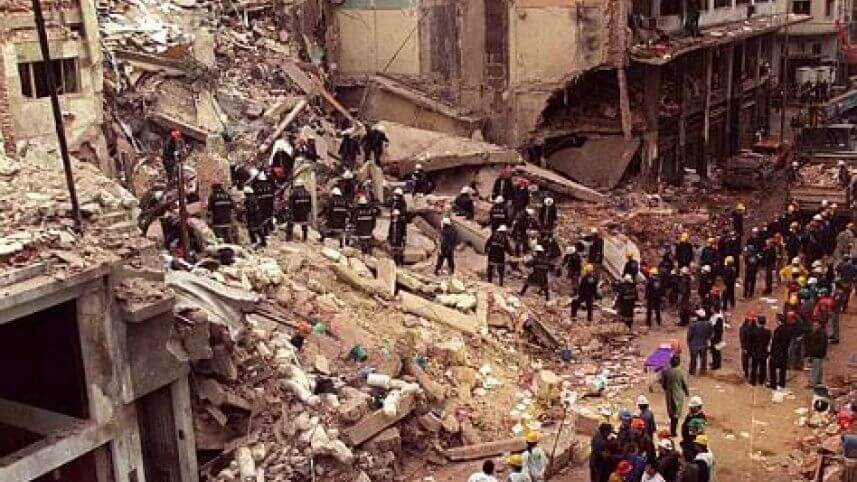 By Tevy Pilc
Staff Writer/Researcher
B'nai Brith Canada 
Today marks the 22nd anniversary of of the worst terror attack in Argentina's history. And at the center of it was the Jewish community of Buenos Aires.
On July 18, 1994, the Asociación Mutual Israelita Argentine (AMIA) was bombed, leaving 85 people dead and hundreds more injured.
Unfortunately, investigation into the event was slow and unproductive. This changed in 2000, when former President Néstor Kirchner named Alberto Nisman to lead a new investigative unit—that a serious investigation into the bombing finally started. Nisman eventually found that several top Iranian officials, including then-President Hashemi Rafsanjani as well as Hezbollah were all involved with the attack. Soon thereafter, Interpol issued arrest warrants for a Lebanese national and five Iranians.
To this day, none has been apprehended.
In a separate joint FBI-Israel investigation, 21-year-old Ibrahim Hussein Berro of Hezbollah was named as the suicide bomber who carried out the attack.
In 2013, Argentina and the Iranian regime signed a "Memorandum of Understanding," which created a "Commission of Truth" to jointly investigate the attack. The deal allowed Iran full access to the case file. The agreement also stated that interrogations of suspects would take place only in Iran.
Nisman nonetheless continued to discover new information on his own accord.
On January 18, 2015, Nisman was found shot dead in his home, just one day before he was set to expand on his explosive allegations before the Argentine Congress.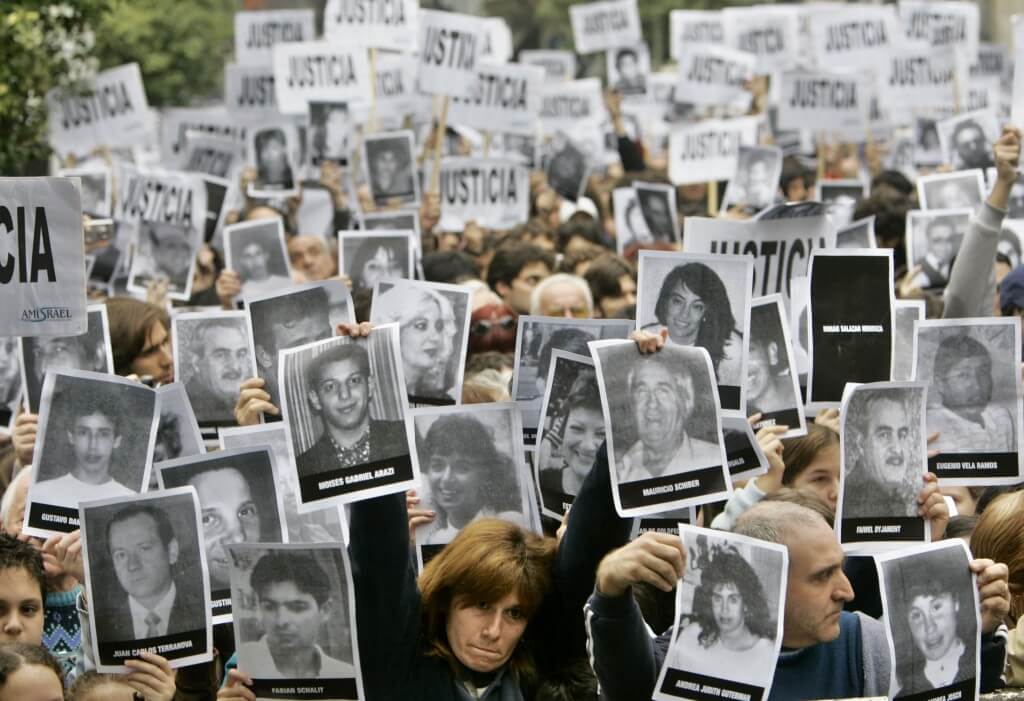 B'nai Brith Canada is commemorating the attack tonight in Winnipeg with an event at the Berney Theatre at the Asper Jewish Community Campus, at 123 Doncaster Street. More information about the event can be found in the flyer below.
READ MORE:
AMIA Remembrance
B'nai B'rith Marks 22nd Anniversary Of The AMIA Building Bombing In Buenos Aires
Tevy Pilc can be emailed at [email protected]