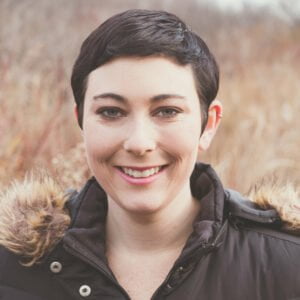 In 2010, the UN General Assembly adopted a resolution establishing the first week of February as World Interfaith Harmony Week.
"Recognizing the imperative need for dialogue among different faiths and religions to enhance mutual understanding, harmony and cooperation among people," the UN stated at the time. "The General Assembly encourages all States to support during that week the spread of the message of interfaith harmony and goodwill in the world's churches, mosques, synagogues, temples and other places of worship, on a voluntary basis and according to their own religious traditions or convictions."
Perhaps motivated by those sentiments, several religious organizations have united in recent weeks. Representatives from the Anti-Defamation League visited Pope Francis at the Vatican in early February, where the pontiff spoke about the relationship between Catholic and Jewish communities. "Sadly, antisemitism, which I again denounce in all its forms as completely contrary to Christian principles and every vision worthy of the human person, is still widespread today," he said. "I reaffirm that the Catholic Church feels particularly obliged to do all that is possible with our Jewish friends to repel antisemitic tendencies."
More recently in Missouri, Christians and Muslims alike came out to support the Jewish community in St. Louis after vandals desecrated the Chesed Shel Emeth Jewish cemetery. In a world where antisemitic and anti-Muslim hate crimes are making the news pretty much daily, these shining examples of interfaith unity are exactly what we need.
Too bad so many a bit closer to home seem to have missed the memo.
While religious leaders in the Vatican and the American Midwest speak of working together and supporting each other in times of need, here in Canada we have Catholic bishops apparently blaming Israel for the ongoing Israeli-Palestinian conflict, and accepting the UN's blatantly biased attempts to expunge Judaism's ties to Jerusalem.
Then there's that imam at a Montreal Islamic centre who called on Allah to "destroy the accursed Jews." The fact that the al-Andalous mosque chose to justify the imam's sermon – claiming that it was taken out of context – doesn't entirely promote interfaith dialogue either. Nor does the fact that another video of a different imam making an antisemitic screed at the same mosque surfaced last week as well.
In the newest video, translated by the Middle East Media Research Institute (MEMRI), the imam says during a sermon that "Jews have no claim to Palestine," and that Muslims are "entitled" to the land, including Jerusalem. The mosque has yet to release a statement in regards to this latest scandal.
Now, I'm always one for giving credit where credit is due, so I will concede that Canada has been home to some cases of interfaith solidarity. The National Council of Canadian Muslims, for example, released a statement last week in which it "strongly and unequivocally condemns a series of hateful incidents against Jewish communities that have come to light in recent days." And the Church of Scientology held an interfaith meeting in Toronto, "to affirm cooperation among diverse religious communities." I'll never say that this kind of mentality doesn't exist in Canada.
But where was the unity, and who was banding together, when antisemitic vandals struck a Toronto condo, leaving behind swastika-filled notes and vandalized mezuzahs? Where are the statements from these religious organizations condemning the hateful, antisemitic rhetoric that has apparently become the norm at Canadian universities? And what religious leaders are speaking out against the spate of bomb threats against Jewish community centres across Canada and the U.S.?
It's great to make statements of support for one another, but as long as everyone keeps slinking into the shadows when times are tough, the talk is pointless. It's time for Canada's various religious groups to actually start working together and speaking out as one when it really counts.
Sara McCleary has written extensively on a wide range of topics while working as a news reporter and freelancer. She has also completed a master's degree in history, and further graduate work in interdisciplinary humanities.