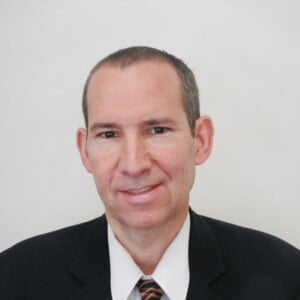 I'd like to take this opportunity to bring to light a particular Remembrance Day ceremony that is near and dear to my heart.
Larry Rosenthal, a long-time B'nai Brith Canada activist in Quebec, must be commended for once again organizing a very special commemoration at the Baron De Hirsch cemetery Jewish War Veterans monument.
Although this is a community-wide event, B'nai Brith has always played a prominent role. Rosenthal first joined B'nai Brith in 1952. He is a past president of Sovereign Lodge and a member of the Board of Directors in Quebec.
"Larry was solely responsible for getting all of the names of the Jewish veterans who were killed during the war on the monuments," Quebec executive director Harvey Levine said. "It's always a very touching ceremony with speakers from many community organizations."
Allen Adel spoke on behalf of B'nai Brith Canada Quebec and B'nai Brith's League For Human Rights.
"Many are unaware of the significant contributions made by Canadian Jews to Canada's war efforts," he said. "During World War I, 38 per cent of all Canadian Jewish males aged 21 years and over served in the Canadian Forces.  A total of 16,880 served in World War II,  including my father, which constituted more than one-fifth of the entire Jewish male population of Canada. 1,971 Jewish soldiers received military awards and over 420 were buried with the Star of David engraved on graves scattered in 125 cemeteries. Thousands who survived returned home with serious physical and mental wounds and disabilities.
"All of this (occurred) at a time when Canada had the shameful reputation of being the only western country to completely close its doors to Jews fleeing Nazi persecution. I note that yesterday was the 78th anniversary of Kristallnacht, when Nazis in Germany torched synagogues, vandalized Jewish homes, schools and businesses and killed Jewish citizens. In the aftermath of Kristallnacht, some 30,000 Jews were arrested and sent to Nazi concentration camps."
As Rosenthal noted, Remembrance Day marks a time to once again honour and remember those Canadian servicemen who made the supreme sacrifice in the prime of their lives for democracy, freedom and justice.
"This is dedicated to those young men and women of all faiths who served and to those who thankfully returned home and to those who did not," he stated.
Rosenthal recognized the Canadian Armed Forces involvement in Afghanistan and the 158 brave heroes who were killed in action.
"We recognize and honour the memory of two members of the forces who wore their uniform with pride and were slain in Canada: Warrant Officer Patrice Vincent and Corporal Nathan Cirillo," he said.
Turning specifically to the sacrifices made by our Canadian Jewish servicemen, Rosenthal stated that the Canadian Jewish Congress National Archives database lists 577 files of the Canadian Jewish casualties (1914 to 1952) in the Canadian Armed Forces.
The data includes those servicemen who died while serving in World Wars I and  II, and the Korean War. In addition to the date of death and place of burial, these records often include additional biographical details such as war stories and photographs.
One of those servicemen was William Guy Rosenthal, Larry's brother. "My records show that my brother was born in 1922 and is buried in Sicily, Italy, not far from his last battle," he said.  "I noticed that there was nothing of a Jewish nature beside the Magen David. After a lot of talk and nagging, I got the government to agree to a proper Matzaivah. A local rabbi prepared a stencil and I sent it overseas. A new monument was made, but I realized that all of the Jewish soldiers monuments were in the same condition. I did continue with Canadian Jewish Congress and a team of volunteers and two staff members and a proper listing was created."
Rosenthal works hard on this annual event and attracted an impressive list of speakers, which also included: B'nai Brith board member Ya'acov Bauer; Rabbi Mark Fishman from Congregation Beth Tikvah; Major Yves Desbiens from the Canadian Armed Forces;  Alvin Fagen from the YM-YWHA; Suburban Newspaper editor Beryl Wajsman; Cummings Jewish Centre for Seniors president Arlene Feigelman and Elisabeth Prass from the office of D'Arcy McGee Liberal MNA David Birnbaum's office.
Mike Cohen is B'nai Brith Canada's Quebec news bureau chief, a veteran writer and municipal politician. He can be reached at [email protected]. Follow him on Twitter @mikecohencsl