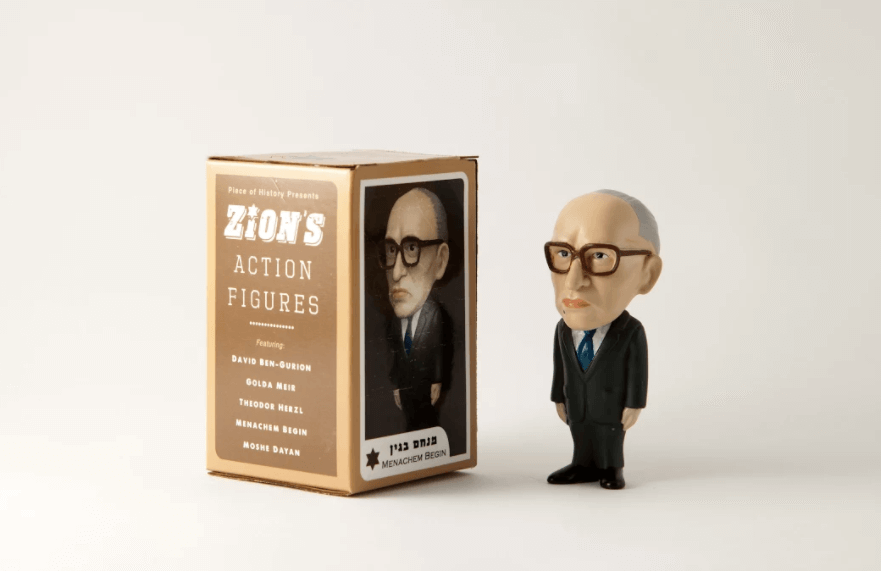 May 22, 2017
By Tony Stortz
Equity & Diversity Researcher
B'nai Brith Canada
In honour of Yom Yerushalayim (Jerusalem Day), B'nai Brith Canada is celebrating some of our favourite Zionist heroes, commemorating those who've made immense contributions to the State of Israel and whose legacies will never be forgotten.
In a bid to celebrate fifty years since the reunification of Jerusalem, the eternal capital of the Jewish people, we want to know who's YOUR favourite contemporary Zionist! Let us know using the hashtag #JewInspiresYou. The most inspirational entry will win a four-pack of Zionist action figures courtesy of Piece of History, including David Ben-Gurion, Moshe Dayan and (of course) one of Menachem Begin. 
Born in modern Belarus in 1913, Menachem Begin considered the reunification of Jerusalem to be the second-best day of his life, surpassed only by the reestablishment of the State of Israel.
Begin was a Zionist from a young age. He led a Zionist youth organization that provided weapons training and launched continuous attempts to "illegally" immigrate Jews to the Holy Land. These activities led to his arrest by the Soviet Union's NKVD (Precursor to the KGB) and torture in a Soviet gulag. When he was finally freed in 1941, he joined the Free Polish Army to resist the Nazis and then made his way to the nascent Jewish state in British Palestine.
Begin's goal of reestablishing a Jewish state in the Holy Land led him to devote his full abilities to the Zionist struggle. He led the Guerilla armed resistance group, Irgun, which staged daring attacks on the British mandatory government, though opposed by the Jewish Agency at the time. Irgun also fought against the Arabs during the 1947–48 Civil War. To avoid capture, Begin lived under a series of assumed identities including that of a rabbi. He continued to fight until the British had left Palestine and the stage was clear for the reestablishment of the State of Israel.
Although he was a fierce warrior, Begin would later be recognized as a champion of peace.
After the 1948 reestablishment of Israel, Begin was elected to the Knesset as leader of the right-wing Herut (Freedom) party. He remained in opposition for many years and was a vocal critic and rival of Prime Minister Ben-Gurion. In 1977, Begin's party (now the Likud party) won the Knesset and he became Prime Minister. During his tenure, he won the Nobel Peace Prize for securing peace with Egypt, opened the Israeli economy, and launched attacks on Iraq and Lebanon to ensure Israeli security. Begin stepped down in 1983 and lived a quiet life until his death in 1992.
He was buried in the united city of Jerusalem, the eternal capital of the Jewish people he fought so hard to protect.