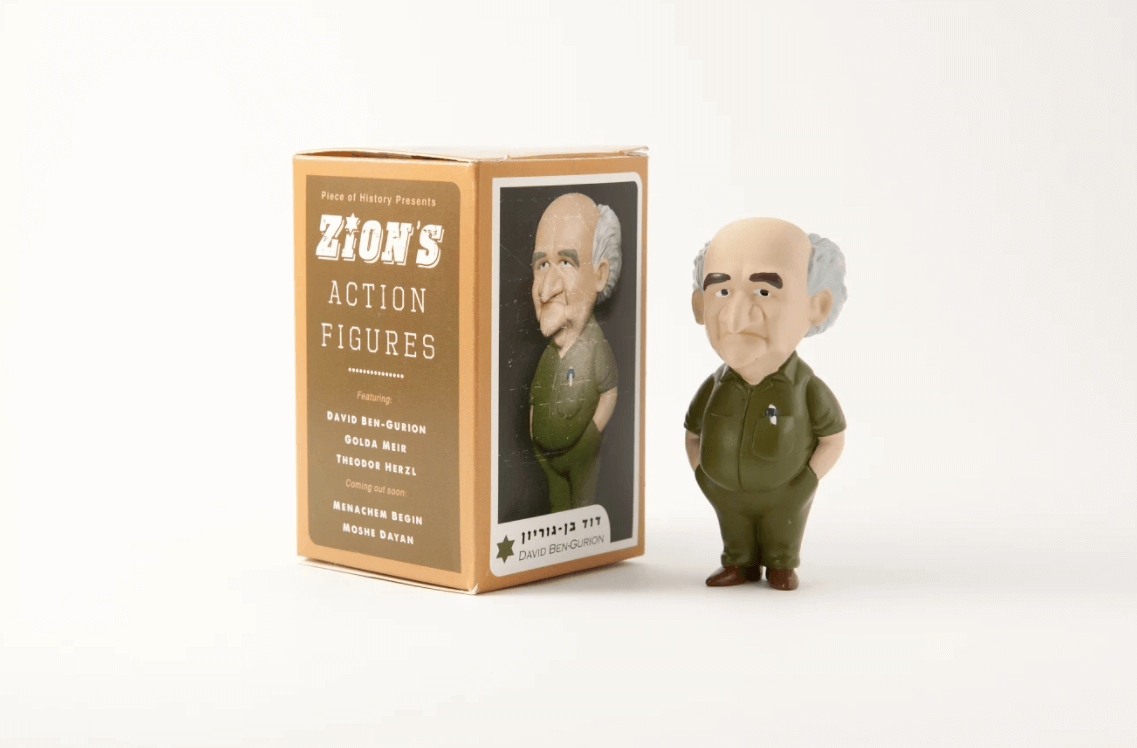 May 19, 2017
By Tony Stortz
Equity & Diversity Researcher
B'nai Brith Canada
In honour of Yom Yerushalayim (Jerusalem Day) on Tuesday, B'nai Brith Canada is celebrating some of our favourite Zionist heroes, commemorating those who've made immense contributions to the State of Israel and whose legacies will never be forgotten.
In a bid to celebrate fifty years since the reunification of Jerusalem, the eternal capital of the Jewish people, we want to know who's YOUR favourite contemporary Zionist! Let us know using the hashtag #JewInspiresYou. The most inspirational entry will win a four-pack of Zionist action figures courtesy of Piece of History, including Moshe Dayan, Menachem Begin and (of course) one of David Ben-Gurion. 
Standing at only five feet tall, David Ben-Gurion was a giant in the foundation of Israel. Born in Poland in 1886, Ben-Gurion rose to become a champion of Zionism and a founder of the modern State of Israel, immigrating to the Holy Land at the age of 20 after being exposed to Zionist ideals. The Ottoman Empire expelled him from the area because of his belief of a Jewish homeland, but he returned with the British army's Jewish Legion and an undiminished desire for a Jewish state in Israel.
This desire would be realized in the years to come.
Ben-Gurion did not waver in his commitment to create a Jewish state. He consolidated the various factions of the Israeli left into the Labour Party of the Land of Israel (Mapai) and became Prime Minister of the first Knesset (Israeli Parliament). He was also the Minister of Defence through the crucial first years of Israeli independence, building up the Israel Defence Forces and overseeing the crucial victory in the Israeli War of Independence. This victory and the peace agreements that came from them were a turning point in the drive for a Jewish state.
Ben-Gurion's leadership and dedication to Zionism was remarkable. He was an unabashed champion of the State of Israel and its right to self-determination. He died in 1973 in the country he helped to create. A country for the Jewish people.