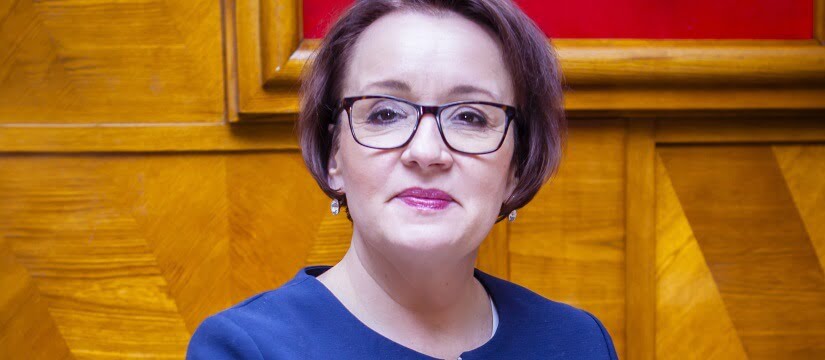 By Jordan Zaitchik
B'nai Brith Canada
In an interview with public broadcaster TVN, Polish Education Minister Anna Zalewska failed to acknowledge the two Polish-conducted massacres of Jews that took place during the Second World War, as reported by Ynetnews.
The massacres referenced in the interview were the Jedwabne massacre of 1941, in which at least 340 Jews, including children, were locked in a barn and burned alive. The second massacre was Kielce of 1946 where Jewish refugees from the Holocaust were gathered in the city-centre and brutally beaten with steel rods or stoned, 42 died.
When asked about the massacres Zalewska said, "Jedwabne is a historical fact that has led to many misunderstandings and very biased opinions." The journalist interviewing her swiftly replied "Poles burned Jews in a barn." "That's your opinion repeated after Mr. Gross," Zalewska replied.
Polish society has historically avoided discussion of these events, in fact there has been widespread denial of the killings or they were blamed on the Germans who occupied Poland at the time. In 2000, Jan Tomasz Gross' publication of Neighbours, an academic book which explored the massacres, was a turning point for Poland which resulted in official state apologies. Both of these violent attacks had their anniversaries observed last week.
This is not the first time members of the ruling Law and Justice political party made antisemitic remarks. Many party members have made antisemitic and xenophobic remarks appealing to extreme nationals and antisemites. The nationalist party's President Andrzej Duda condemned these massacres and is a strong ally of the Jewish community in Poland.
Michael Schudrich, Poland's chief rabbi, said that the Jewish community "is stunned and hurt by the words of the Minister of Education."
Former Foreign Minister Radek Sikorski took his upset to Twitter, he said that if the Prime Minister's government "doesn't fire Zalewska, then nobody should be surprised if her government is considered 'Judeo-skeptic.'"
READ MORE: Former Green Party Candidate Makes Holocaust Denial Video