Jan. 15, 2019
NEW YORK – Last month, human rights expert David Matas, who serves as B'nai Brith Canada's senior legal counsel, delivered an address to the International Conference on Displacements of Jewish Communal Life in Islamic Lands and Cultural Reconstruction in Israel.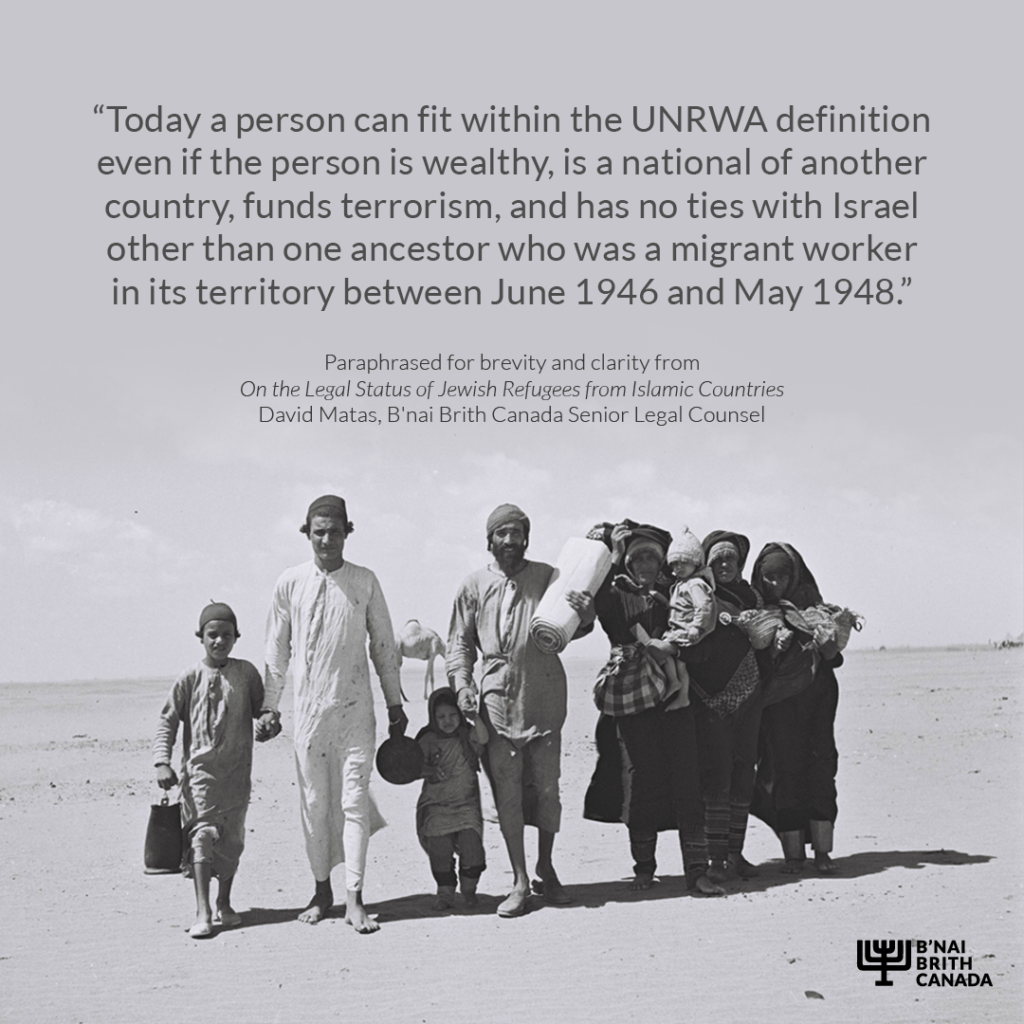 Future Middle East peace negotiations will require the discussion of financial reparations to Israel from Arab countries and Iran for property and assets taken from Jews who were forced to flee in the years leading up to, and following, the establishment of the State of Israel.
As such, Matas's speech – which examines the legal status of Jewish and Palestinian refugees – is particularly noteworthy and speaks to an issue of great importance to Canada's Jewish community.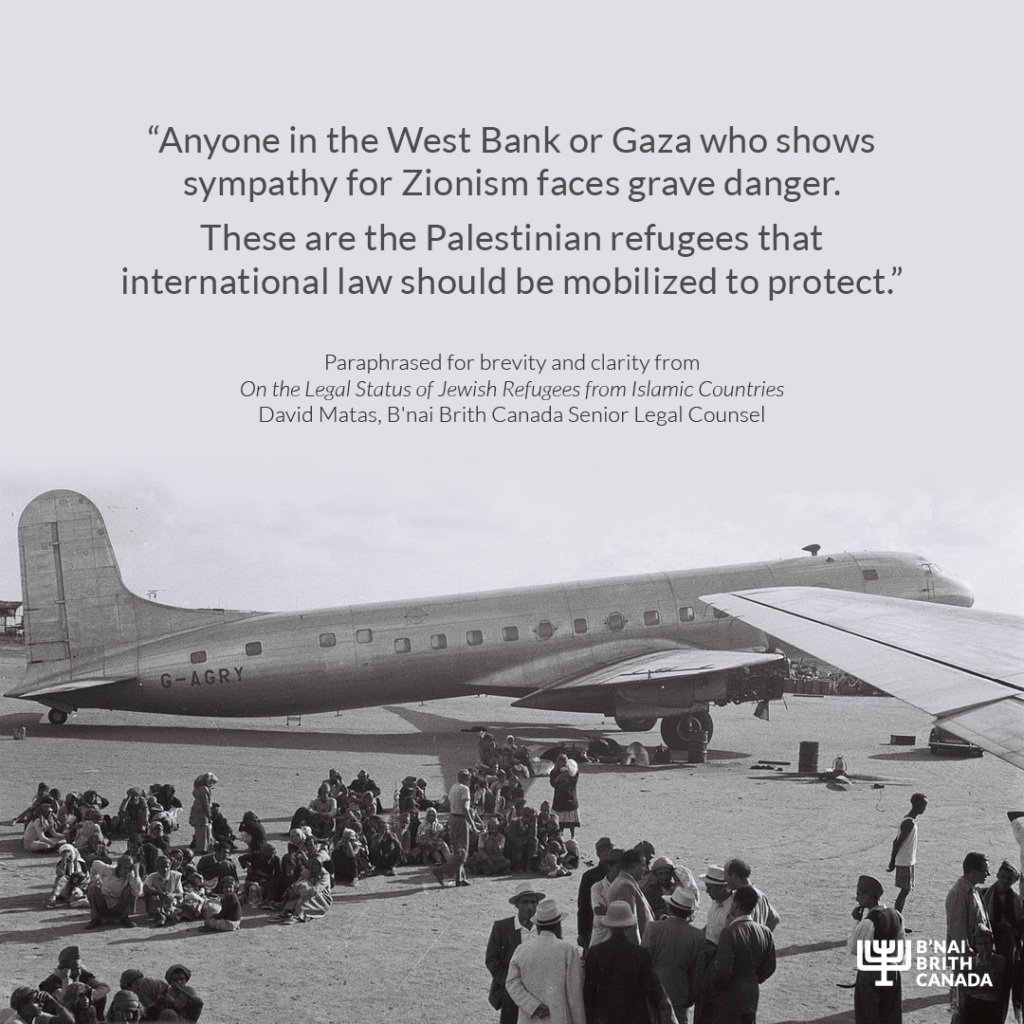 B'nai Brith has for years been a leader in pursing justice on this file, recently working with Members of Parliament such as David Sweet, Marco Mendicino and Anthony Housefather to deliver statements in the House of Commons, and promoting awareness of this matter through video testimonials, infographics, and even a mini-documentary with human-rights activist Judy Feld Carr.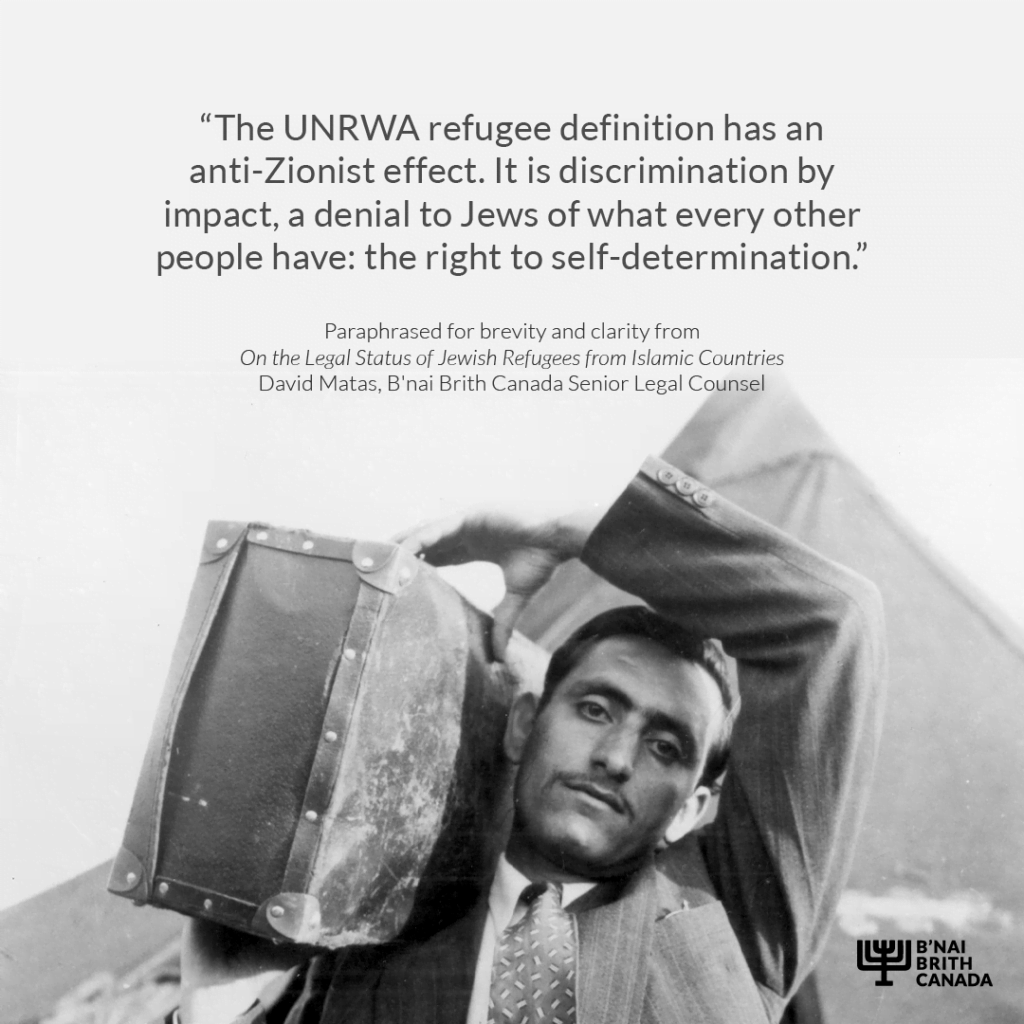 We will continue to engage in discussions with Canadian officials and leaders throughout 2019 on this important initiative.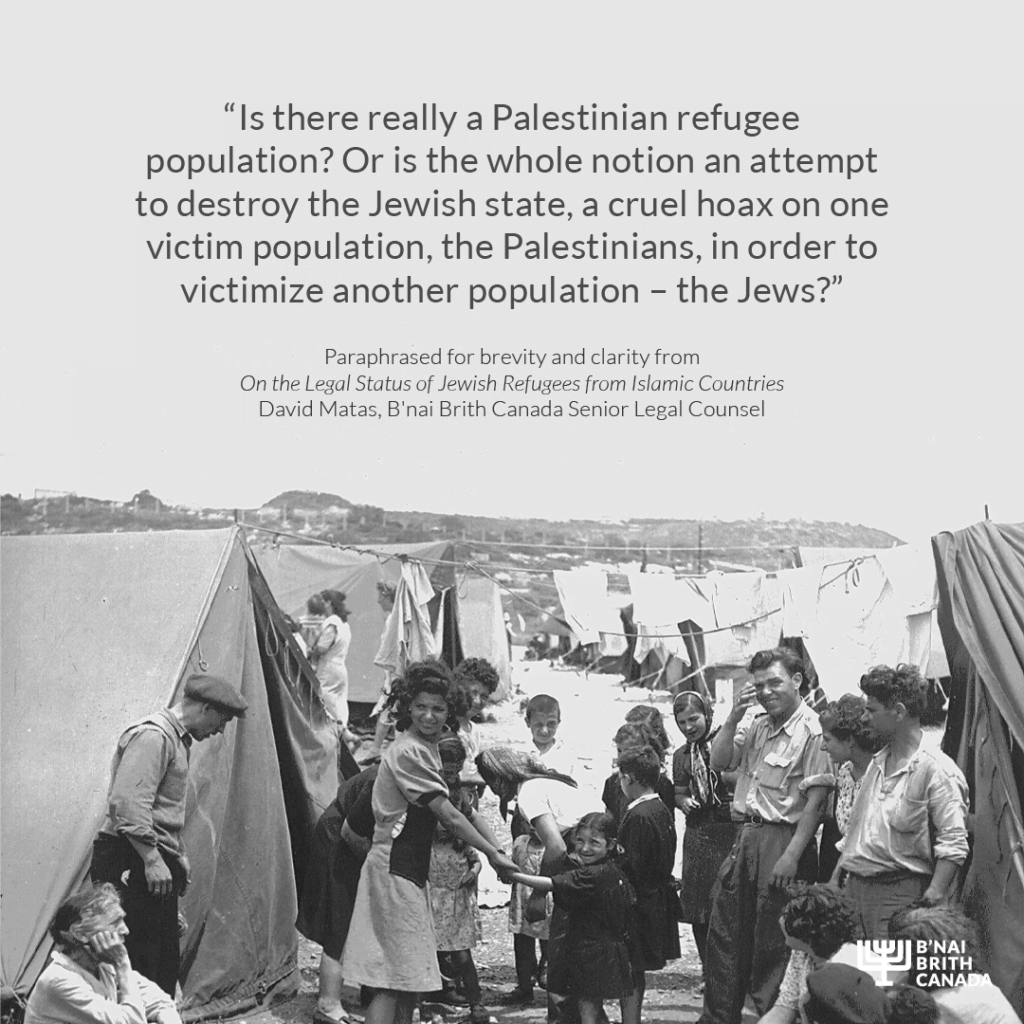 Please peruse through the photos above to read select impactful statements from Matas's address, which will soon be published by Bar-Ilan University's Aharon and Rachel Dahan Center for Culture, Society & Education in the Sephardic Heritage.
To request a copy of his address, once published, please contact us at [email protected].