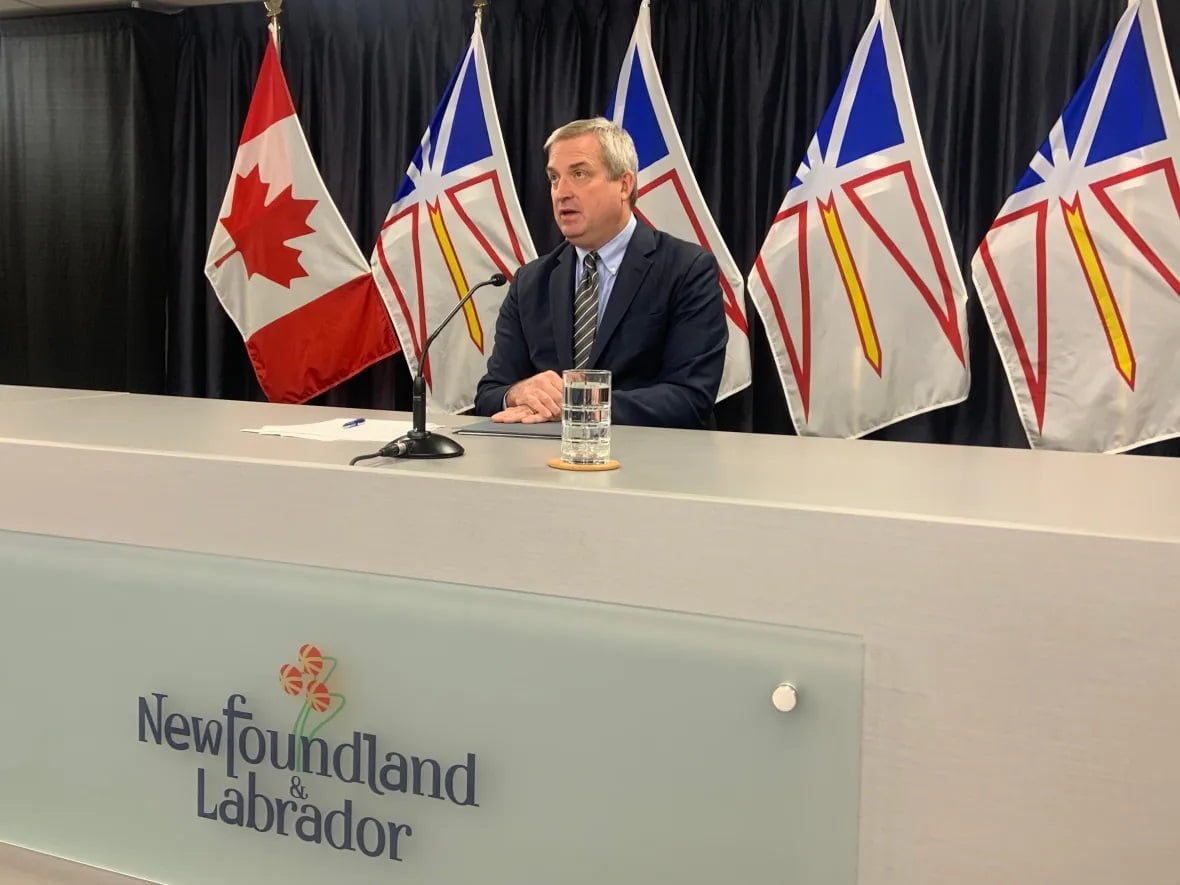 May 9, 2023
ST. JOHN'S, NEWFOUNDLAND – B'nai Brith has been honoured to work closely with the Government of Newfoundland and Labrador to strengthen the province's response to antisemitism. This collaboration has led to the issuance today of the Proclamation to Combat Antisemitism.
The key element of the Proclamation is the adoption of the International Holocaust Remembrance Alliance's (IHRA) definition of antisemitism. Newfoundland and Labrador will become the sixth province in Canada to ratify the IHRA definition, following the lead of Ontario, Alberta, Saskatchewan, Manitoba and New Brunswick.
The IHRA was created in 1998 by former Swedish Prime Minister Göran Persson to enhance education about the Holocaust and to develop measures to prevent the spread of antisemitism internationally. It has 35 member countries, including Canada.
"B'nai Brith lauds Newfoundland and Labrador's resolve in combatting antisemitism," says Marvin Rotrand, B'nai Brith's National Director for its League for Human Rights. "The work of Premier Andrew Furey and Minister Gerry Byrne has led to the issuance of this Proclamation and the adoption of the IHRA definition in the province. That will provide civil servants and law enforcement with an effective tool to better recognize and react to hate aimed at Jews."
Atlantic Canada fared relatively well in B'nai Brith's 2022 Audit of Antisemitic Incidents in Canada. Compared to 2021, the total number of incidents across the Atlantic region decline from 80 to 56 (30%). In 2022, there were 13 incidents in Newfoundland and Labrador, two cases of vandalism, two cases of harassment and nine online incidents. This is a decrease from the 27 incidents that were recorded in the province in 2021.
"We remain unwavering in our commitment to always challenge antisemitism, wherever and whenever it occurs. This historic proclamation builds further upon the strong and collaborative relationship between the Jewish community and the Government of Newfoundland and Labrador. This definition of antisemitism is being adopted along with a pledge to continue the dialogue on antisemitism and to continue to demonstrate support for the Jewish community." Honourable Gerry Byrne (Minister of Immigration, Population Growth and Skills).
The Government of Newfoundland and Labrador's Minister of Immigration, Population Growth and Skills, Gerry Byrne has tasked Amr Alagouza, Director of Immigration and Multiculturalism, with overseeing the dissemination of the Proclamation to government stakeholders and the broader civil society.
Minister Byrne recently attended a Holocaust Memorial Service, organized by Beth El Synagogue and the Jewish Community Havura, commemorating the Warsaw Ghetto Uprising and the over six million Jews who perished in the Holocaust
"We cherish our excellent relations with the provincial government," said Michael Mostyn, B'nai Brith's Chief Executive Officer. "We are offering our aid to the Government to help implement the definition so that all provincial stakeholders will be better trained to recognize antisemitic incidents."