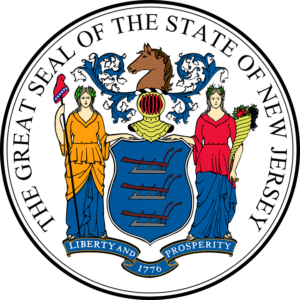 By Jordan Zaitchik
B'nai Brith Canada
New Jersey has become the 23rd state to have an anti-boycotts law and the 13th to outright ban
the movement.
  The state's legislature approved a bipartisan bill, introduced by Senators James Beach (D) and Loretta Weinberg (D) March 10. It was passed in the general assembly with 69 voting in favour, three against and two abstentions.
The legislation prohibits the State from investing pension and annuity funds into companies that boycott Israel or Israeli businesses. The legislation states:
"More than $1.3 billion in goods and services are traded annually between New Jersey and Israel, and the two trading partners continue to look for and find new opportunities to enhance cooperation and initiatives of mutual economic benefit. Boycotts, divestments, and sanctions place economic and political pressure on business entities, and other organizations and institutions to influence their behavior against Israel. It is fitting and appropriate that the State of New Jersey reaffirm its interest in viable trade and exchange with an ally of the United State and a vibrant economic partner of the State."
New Jersey Governor Chris Christie is expected to sign the legislation. The act will take into effect immediately, making it necessary for the state Treasury Department to investigate and cut investments from all companies actively boycotting Israel or Israeli goods.
"New Jersey is one of Israel's largest trading partners, and one of Israel's great friends," said Josh Block, CEO of The Israel Project. "The passage of this legislation today preserves that relationship and secures it for the future… I commend the people of New Jersey and their elected officials for strongly standing up against baseless anti-Israel discrimination."
According to the legislation, Israel and New Jersey annually trade more than $1.3 billion in goods and services.