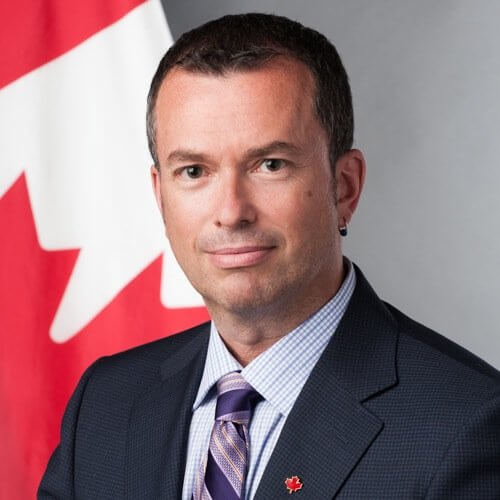 By Tevy Pilc
Staff Writer/Researcher
B'nai Brith Canada
B'nai Brith Canada congratulates Artur Wilczynski for being appointed the head of Canadian
Delegation to the International Holocaust Remembrance Alliance (IHRA).
Wilczynski has been working for Global Affairs office since 2010, currently serving as the  Canadian Ambassador to Norway – a role he's held since 2014.
He's also held several other roles in the federal government, including the Director General of International Affairs and Border Policy at Public Safety Canada.
"We commend the Canadian government's continued active support and initiative to preserve the importance of Holocaust Remembrance," said Michael Mostyn, CEO of B'nai Brith Canada. "It is vital that the work done in IHRA enables an effective process in combating the alarming increase of Holocaust denial and worldwide antisemitism. We wish Ambassador Wilczynski much success in this position."
B'nai Brith Canada has long supported the important mandate of IHRA. Mostyn represented B'nai Brith Canada and was an official member of the Canadian Delegation to the International Task Force on Holocaust Education, Remembrance and Research in Prague, Czech Republic, in 2007.  It was at this meeting that Canada officially became an observer country to the IHRA.
Wilczynski has immediately stepped into his role as he has travelled to Bucharest for the Committee on Antisemitism and Holocaust Denial.
Tevy Pilc can be emailed at: [email protected]
Editor's Note: Tevy Pilc is B'nai Brith Canada's new writer/researcher. He is part of our new and improving Communications Centre. Anyone with news tips or ideas should feel free to e-mail Tevy, Chief Media Officer Marty York at [email protected]