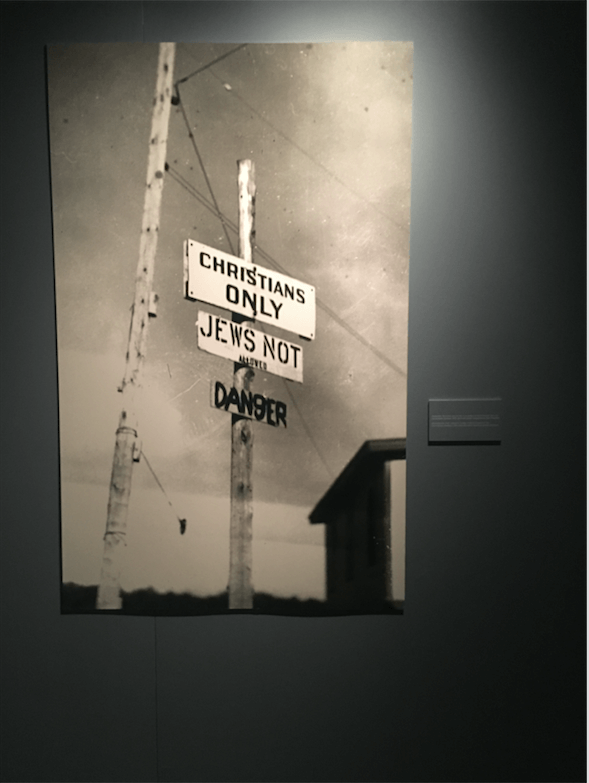 May 10, 2018
By Sara Gruszczynski
Communications Associate
B'nai Brith Canada
After more than two years of planning, the McCord Museum in Montreal launched its Shalom Montreal exhibit last week, an effort to explore centuries of Jewish history in Canada and just in time to mark the start of the country's inaugural Jewish Heritage Month.
The exhibit, which lauds the Montreal Jewish community's various contributions to the city's social and cultural fabric, will run until Nov. 11, 2018.
Shalom Montreal encompasses architecture, heritage, social justice, art and science – all through a Canadian Jewish lens. It is structured in a way that allows attendees to maneuver with ease and fully grasp the magnitude of Jewish influence on the city's landscape, as well as the many hardships Jewish Canadians faced.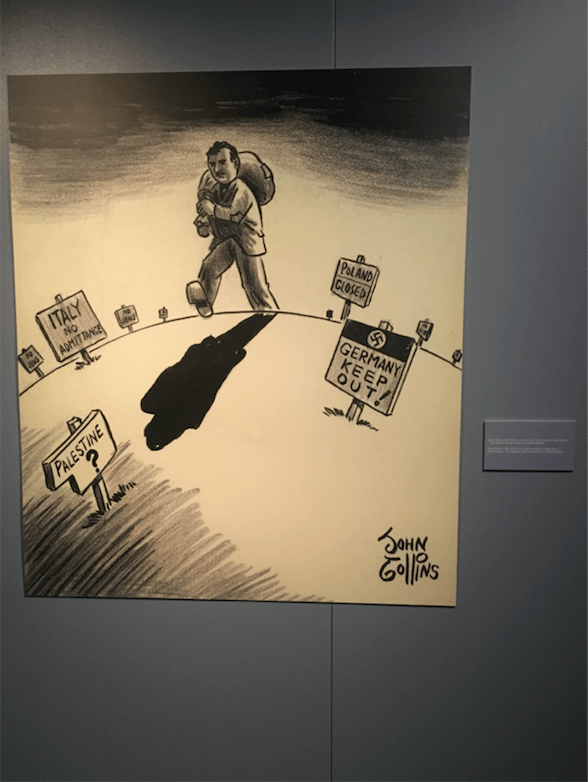 Of course, just one exhibit would not be able to include all the contributions of the city's Jewish community, which explains the disclaimer that greets attendees: "As the exhibition could not possibly do justice to all of Jews' many contributions, we have had to make choices – a careful selection that pays sincere tribute to the involvement and commitment of Montreal's Jewish communities."
The exhibition is comprised of five different themes: Living Together, Caring Together, Struggling Together, Doing Business Together, and Creating Together. All five incorporate a personal touch through the use of artifacts, photographs and other multimedia platforms, detailing the unique experiences of some of the city's first Jews.
The exhibit looks at the trials and tribulations of Jews who immigrated into Canada – specifically, Quebec – and the antisemitism they faced as newcomers to this country. For example, the city's revered Jewish General Hospital was first established as a way for Jewish doctors to practice medicine due to the anti-Jewish bigotry and discrimination they faced while seeking employment at other hospitals.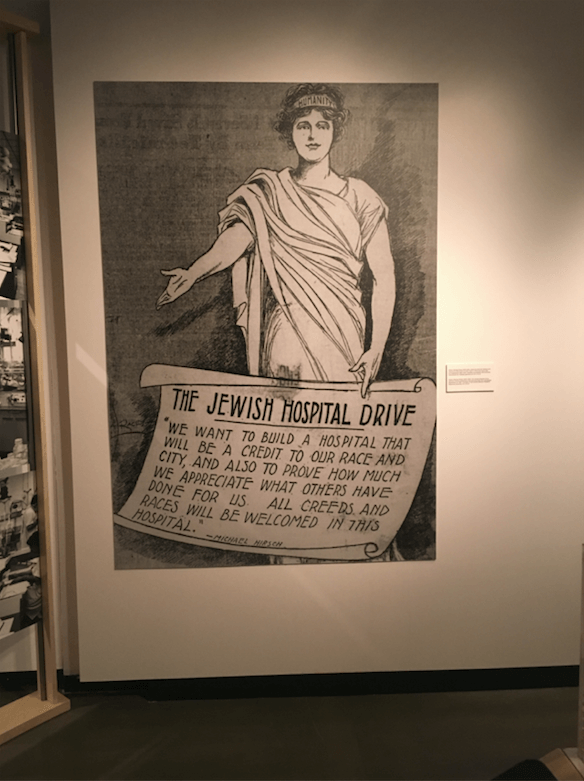 Shalom Montreal also focuses on highlighting the unique experiences of the city's most notable Jewish residents, from Irving Layton to Mordecai Richler to Leonard Cohen, citing memorable quotes about their hometown. "It's my native land, my homeland, all the feelings one feels for one's homeland… And it's not even Canada, it's Montreal. Not even Montreal, it's a few streets: Belmont and Vendome. It was wonderful," reads one quote from Cohen.
Finally, the exhibit concludes with a look at 14 Jewish community leaders who are experts in different fields ranging from arts to science in a bid to demonstrate the full scope of Montreal Jewry today.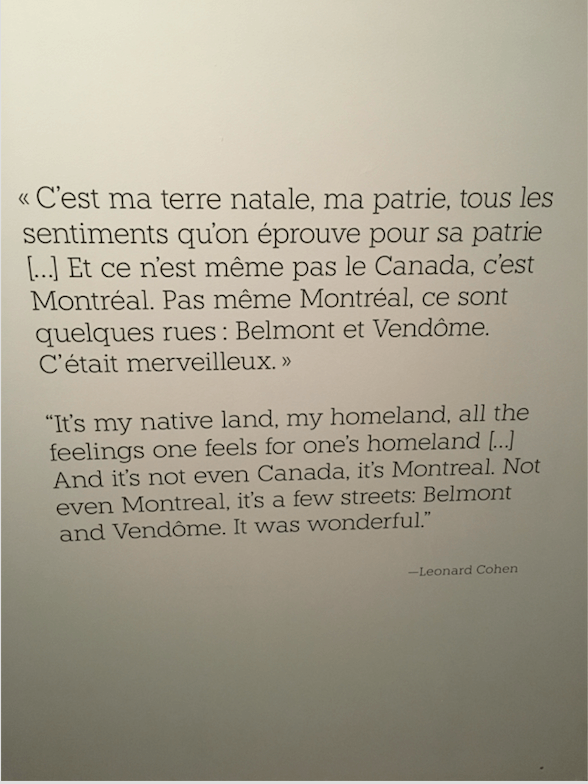 As one exits the exhibition they are met with an intriguing proposition, imploring that Shalom Montreal is not the end of the Jewish community's contribution to Montreal: "And how about you? What's your contribution to Montreal?"