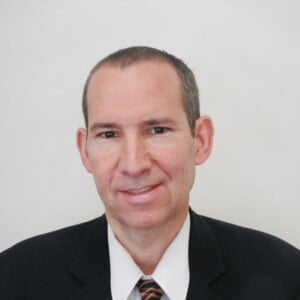 Charles Bronfman is a remarkable man. With a net worth of $2.3 billion (U.S.), according to Forbes, he is greatly admired for his philanthropy, community leadership and of course, his past ownership of the Montreal Expos.
Now I am not one to read many books as I spend virtually all of my free time on the computer. However, when I found out that Bronfman had written his own autobiography, I desperately wanted a copy. No sooner had Harper Collins sent me the book, appropriately called Distilled: A Memoir of Family, Seagram, Baseball and Philanthropy, I dove right into it. In fact, I could not put it down.
As co-author Howard Green (founding anchor at Business News Network) rightly says at its beginning, the Bronfmans are as close to Canadian royalty as you can get.
For the first time in detail, Bronfman – one of Canada's leading philanthropists who grew up within the famed Bronfman empire – shares his thoughts about his life, family, career and significant accomplishments in sport and philanthropy. The book chronicles the key events in his life – his relationship with his parents and siblings, working in the family business, landing Canada's first big league baseball franchise (the Montreal Expos), leading a philanthropic life (Birthright Israel and Heritage Minutes) and how the Bronfman family splintered over the sale of Seagram.
Bronfman also reflects on how he – despite having been born into luxury – fought to climb out from under the Bronfman name to create a path all his own.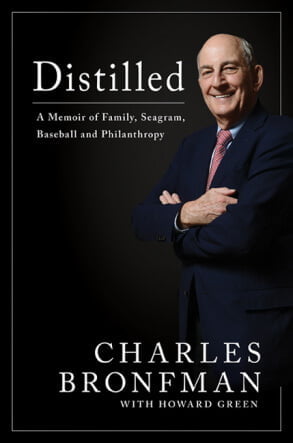 I had been in the company of Bronfman many times in my life. But we were never quite on a first name basis until about a year ago when I wrote a piece about the late Jim Fanning, long-time Expos executive and one-time manager.
Bronfman sent me a very nice email complimenting me on my work and I must say, I was honoured. I responded asking if I could come meet him one-on-one. He generally spends the summers here in Montreal so an invitation was extended and I jumped at it. Upon arriving at his Claridge headquarters on Peel Street, the receptionist advised him that I arrived. I expected a secretary to come get me, but it was Charles himself.
We had a wonderful talk that lasted for more than an hour and touched upon many subjects:
His children: Still full of energy at the age of 85, Charles and his wife Rita Mayo spend most of the year travelling in order to see their children. Their son Stephen, the father of four, oversees Claridge Investments in Montreal and has indeed made dad very proud. Daughter Ellen Bronfman Hauptman and her husband Andrew reside in Los Angeles with their two kids where they serve as the founders of a private investment firm called Andell Holdings. They're also owners of the Major League Soccer club the Chicago Fire.
His parents: Samuel Bronfman founded the Distillers Corporation in Montreal in 1924, specializing in cheap whiskey while taking advantage of the U.S. prohibition on alcoholic beverages. That company purchased Joseph E. Seagram & Sons, which eventually became Seagram Co. Ltd. He was also a philanthropist and a political heavyweight, the longest serving president in the history of the Canadian Jewish Congress. Charles' mother Saidye would have a theatre, the Saidye Bronfman Centre, named after her. It is now known as the Segal Centre for the Arts.
"Dad was an incredible human being," Charles once said. "He had these 'lessons in life' and always said that if you are ever going to do a deal, leave something on the table. Dad travelled a lot. Mom was the glue who kept the family together."
His siblings: Minda Bronfman, then living in Paris, passed away from cancer some 30 years ago. Edgar Bronfman was Charles' business partner and out of New York spent decades as the president of the World Jewish Congress. He passed away two and a half years ago. Charles' other sister, Phylllis Lambert, is a world famous architect.
Politics: While Charles now has dual Canadian and American citizenship, his voting rights are in the United States. He has a history of involvement in Jewish politics, bringing together the Jewish Federations and United Jewish Appeal in the U.S. His son Stephen, meanwhile, took a political stance in a leadership role for Justin Trudeau and the federal Liberal Party.
Charities: Charles was the founding co-chair of Historica, which produces the well-known segment Heritage Minutes. He also co-founded the McGill Institute for the Study of Canada, Birthright Israel, the Andrea and Charles Bronfman Philanthropies Inc. and, most recently, the Charles Bronfman Institute for Personalized Medicine (IPM) at Mount Sinai Hospital in New York, which is aimed at driving innovation in the data-driven and gene-based individualization of healthcare.
"My dad used to talk a lot about the chemistry of the body when I was a kid," he said. "That is what this Institute is all about."
Born in 1931, Distilled: A Memoir of Family, Seagram, Baseball and Philanthropy tells us how Charles grew up in a 20-room mansion with many staff.  Via their control of the distilling giant Seagram, the Bronfman family dominated the liquor business with brands such as Crown Royal, V.O. and Chivas Regal. By the 1980s, Seagram was also the biggest shareholder of DuPont and by the 1990s, the family's wealth was in the billions, culminating in the $35-billion (U.S.) sale of Seagram to France's Vivendi, which turned into a financial and family disaster.
This book was so fabulous to read I did not want it to end. What I truly appreciated was Bronfman's honesty and anecdotes of his life that most journalists have never heard before. We learn early on that he had life-threatening pneumonia at a very young age. His first paid job was delivering the old Montreal Star.  He was sent to Trinity College School in Port Hope for high school, where he first encountered antisemitism. It is something he never forgot.
When someone from that school came to see him many years later seeking a donation, he made it very clear why he would not hand over one cent.
Bronfman talks a lot about his love for baseball. He and his brother Edgar would travel by streetcar to see the minor-league Montreal Royals. As for the Expos, his ownership came about when then Mayor Jean Drapeau asked him to agree to be one of ten businessmen to put up $1 million (U.S.) for a then $10 million expansion fee. He said yes, telling his then wife Barbara about the discussion almost as an afterthought. She wondered how he could have consented to part with $1 million so easily. "It's never going to happen," he responded. It did happen of course and some of the commitments did not come through. Bronfman ended up owning 75 per cent of the team. Owning the Expos, he said, actually instilled confidence in him to talk to people.
Bronfman reflects on his relationship with his parents, his brother Edgar, working in the family business, leading a philanthropic life by promoting Canadian identity through Heritage Minutes and supporting Israel through countless innovative initiatives including the globally respected Birthright Israel.
My heart broke as I read the love story between Bronfman and his second wife Andrea and her tragic death when she was hit by a car on Jan. 23, 2006 while walking their dog in New York City. He is happily married today to Rita and enjoying life to the fullest.
It's also worth pointing out that there are some pretty impressive endorsements of the book.
"I have known Charles Bronfman for fifty years," said former Canadian Prime Minister Brian Mulroney. "During that period he has shown great strengths as a visionary business leader, an innovative philanthropist and as a passionate Canadian who made a major contribution to the unity and prosperity of our country . . . a fascinating book."
The late Shimon Peres remarked, "Charles Bronfman is a rare combination of generosity and determination. A lover of Zion and a beloved leader of his people. Above all, he is a real friend–in wintry days, and in the blossoming spring."
He may be 85, but I think Charles Bronfman has a new career ahead of him as an author. I can't wait for his next book!
Next Thursday, Oct. 27 at 7 p.m.,  Bronfman will be in conversation with Howard Green, co-author of his autobiography, at the Jewish Public Library in Montreal. Admission is $15 for Jewish Public Library members or students and $20 for non-members. A reception will follow the discussion. For tickets call 514-345-6416 or for more information, click here.
Mike Cohen is B'nai Brith Canada's Quebec news bureau chief, a veteran writer and municipal politician. He can be reached at info@mikecohen.ca. Follow him on Twitter @mikecohencsl