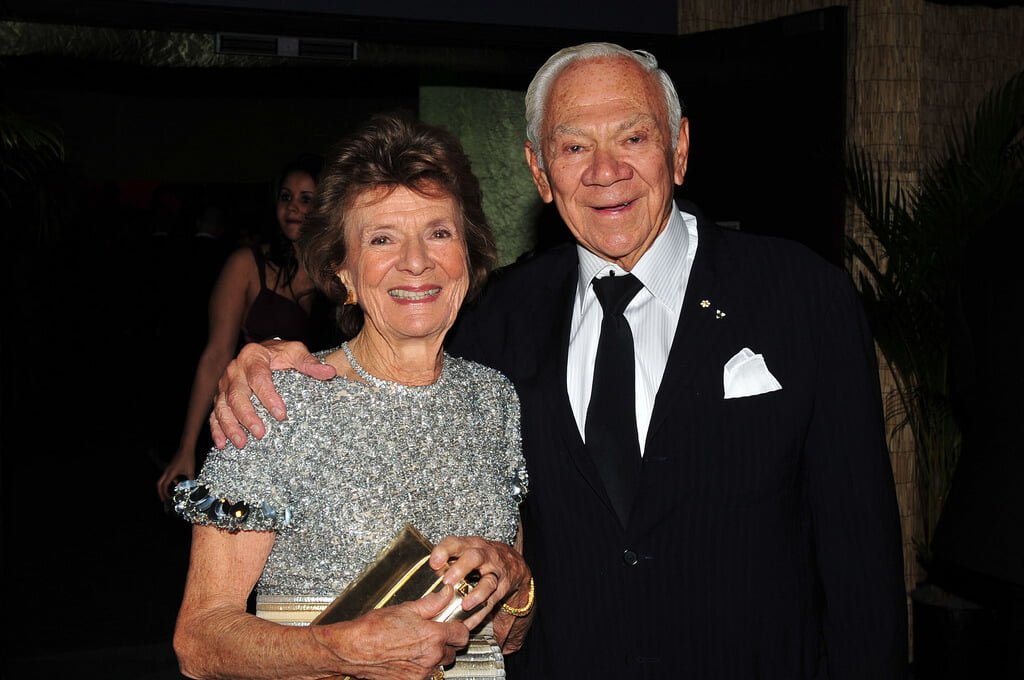 Nov. 7, 2017
By Daniel Koren
Media Coordinator
B'nai Brith Canada
TORONTO – On Sunday, Nov. 5, Murray Koffler, perhaps one of the most revered and respected Jewish Canadians in history, passed away at the age of 93.
Born in Toronto to Jewish-Romanian parents, Koffler personified what it mean to be a Jewish Canadian and devoted his life to the Jewish principle of tzedekah. Aside from his overwhelming success as a businessman and pharmacist, he will forever be remembered for his philanthropic endeavours, and his support of human rights, arts and culture, and the Jewish community.
Throughout his life, Koffler built a legacy that will truly echo through the ages. He created Canadian pharmacy retailer Shoppers Drug Mart, a multibillion-dollar company with over 1,200 stores across Canada (the Koffler Family also owns Super-Pharm pharmacy, which has locations in Israel, China and Poland), established the Koffler Centre of the Arts, co-founded Four Seasons Hotels and Resorts, and founded the Toronto Outdoor Arts Exhibition.
As a philanthropist, Koffler was a staunch supporter of Jewish, pro-Israel and human rights causes. He helped launch the Vine Awards for Canadian Jewish Literature, purchased The Canadian Jewish News in 1971 (alongside other Jewish community leaders Albert Latner and Ray Wolfe), was a major supporter of the Weizmann Institute of Science in Israel, served on the board of governors of Mount Sinai Hospital, the United Jewish Welfare Fund, and the Jerusalem Foundation, and helped raise money in support of the Jewish State of Israel during the 1967 and 1973 wars.
Koffler also helped launch the Canadian Council for Aboriginal Business, which to this day works to advance business ventures by members of Canada's Indigenous community, and worked to launch the Council on Drug Abuse in 1969, which aims to prevent substance abuse through health promotion and educational initiatives geared towards children.
After his wife Marvelle was diagnosed with breast cancer, the couple founded the Marvelle Koffler Breast Centre in Toronto in the 1990s.
"For his many services to his community as businessman, philanthropist and patron of the arts," Koffler was made a Member of the Order of Canada in 1977, and was made an Officer in 1995. He was also awarded the B'nai B'rith Distinguished Citizen's Award for his dedication to the community.
"As a past president of Upper Canada Lodge, Murray demonstrated his loyalty and commitment to the Jewish community, to Canada, and to Israel," said Michael Mostyn, Chief Executive Officer of B'nai Brith Canada.
Indeed, for anyone who grew up in Jewish Toronto, Murray Koffler was an inspirational figure who showed us that if we followed in his footsteps, we could all overcome adversity, find success and fortune, and then give so much of it back to our community. He was truly a larger than life figure who time and time again lead by example. He will truly be missed.
To honour his contributions to Toronto, Canada, and the Jewish community at large, a memorial plaque will be installed at the Upper Canada Lodge synagogue in North York, Ont.