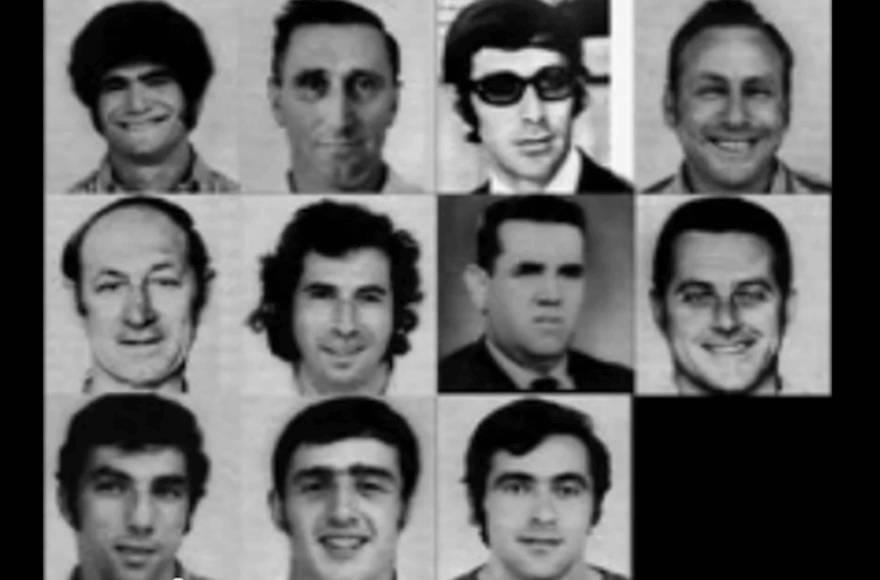 By Tevy Pilc
Staff Writer/Researcher
B'nai Brith Canada
It took more than 40 years, but the victims of the 1972 Munich Olympic massacre have finally received the commemoration they deserved.
The 11 Israeli victims of the massacre were honoured in an official Interantional Olympic Committee (IOC) ceremony Thursday at the site of this year's Summer Olympic Games in Rio de Janiero.
The event took place a day before the opening ceremonies, at a memorial site called the Place of Mourning in the Olympic Village. The site also honours four other people who were killed during other Olympic Games. One of those four includes a German police officer who was killed in a failed attempt to rescue the Munich victims who were held hostage by Palestinian terrorists.
"We were very impressed with the design of the Place of Mourning,"  Ilana Romano, one of the widows or the murdered Israeli athletes, told the Jerusalem Post. "This is an historic moment. This is an extremely emotional moment for us, one we have been waiting for since 1972. Our patience finally paid off. The memory of the 11 Munich victims has finally been acknowledged by the IOC."
In addition, a "moment of reflection" for the victims will be held during the closings ceremonies.
While the calls to commemorate the athletes has been ongoing since the massacre occurred, the campaign to honour them took center stage four years ago at the 2012 London Olympic Games. The games marked the 40th anniversary of the massacre and prompted a massive campaign to hold a one minute of silence at the opening ceremonies. The IOC refused to do so, with its former president Jacques Rogge infamously proclaiming, ‎"We feel that the opening ceremony is an atmosphere that is not fit to remember such a tragic incident."