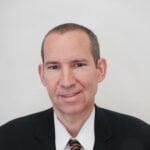 MONTREAL – Fourteen years ago Montreal businessman, philanthropist and B'nai Brith Canada supporter Amos Sochaczevski felt that the city's annual Israel rally needed an adrenaline shot. Federation CJA had moved the event from downtown to the suburbs and, as such, it lacked the kind of appeal he felt it deserved.
Sochacevski proceeded to establish the Jewish Unity Partnership, returned the event to the heart of downtown Montreal, and made it into Canada's largest public expression of solidarity with the State and people of Israel. The forecast was for rain last Tuesday, but when I ran into Sochaczevski the night before at a Canadian Zionist Federation concert to celebrate Israel, he promised me that the weather would be perfect. It was cloudy when I woke up that day, but as thousands of people arrived at Phillips Square for a march to Place du Canada the sky lifted and a huge sun peeked out.
It remained that way until the end of the celebration.
Another gigantic crowd of some 10,000 people took part in the event, including leadership from B'nai Brith Canada and a busload of senior residents of B'nai Brith House, a tradition for the last several years.
Following the format of the St. Patrick's Day Parade, this year's Israel Rally had a Grand Marshall and it was none other than the Jewish community's man of the hour – Montreal Mayor Denis Coderre.  Two years ago, Coderre appointed Howard Liebman as his special advisor on International Affairs. Liebman, who previously served as Chief of Staff for now former Mount Royal Liberal MP Irwin Cotler, was the right fit. Surrounded by Liebman and several Jewish city councillors, Coderre led an unprecedented mission to Israel last fall alongside his Toronto counterpart John Tory. He attended community-wide Yom Hashoah ceremonies two weeks ago and then organized his own at City Hall the next day. All clearly the handy work of Liebman.
Coderre indeed led the march last week and when he came to the stage he was greeted with a well-deserved thunderous ovation. "Chag Sameach," Coderre began. "I am so proud to be the mayor of Montreal.  In my book, the Jewish community is part of Montreal's DNA. Today we are here to celebrate resilience, inclusion and diversity. We can be equal and different at the same time." 
Israeli Consul General Ziv Nevo Kulman praised the mayor for his support of Israel and the mission he led with Tory. The Consul General said he is looking forward to being part of Premier Philippe Couillard's mission to Israel in a few weeks.  "Two airlines, Air Canada and Air Transat, are now flying direct from Montreal to Tel Aviv," he celebrated. "We are counting on you to continue to build bridges." 
The master of ceremonies for the rally was Catherine Verdon Diamond, a charismatic on air personality with City's Breakfast TV. She is not Jewish, but one of the countries her late father was posted to for work was Israel so she even picked up some Hebrew in her younger days.
There was a nice mix in the crowd. Dozens of buses brought Jewish day school students to the event. People of all ages populated the area and besides Coderre and members of his council, there were other political leaders on site.
As I walked back to my car after the rally with my friends Sam Goldbloom and Sidney Margles, we all agreed that Montreal is a most unique city. "Where else can you have a rally like this for Israel in the center of town," said Sam, pointing to the large police presence.
Next year Israel turns 70 and Sochaczevski is already playing meteorologist for his 2018 event: good weather guaranteed.
Mike Cohen is B'nai Brith Canada's Quebec news bureau chief, a veteran writer and municipal politician. He can be reached at [email protected]. Follow him on Twitter @mikecohencsl.