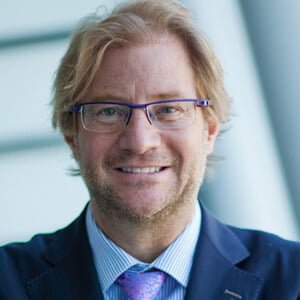 By Tevy Pilc
Staff Writer/Researcher
B'nai Brith Canada
B'nai Brith Canada is extending its appreciation to Andrés Roemer Slomianski, ousted Mexico Ambassador to the United Nations Educational, Scientific and Cultural Organization (UNESCO), for refusing to participate in his country's decision to support a controversial resolution that ignores the Judeo-Christian connection to Jerusalem.
Roemer protested his country's vote in favour of the resolution by walking out of the session, leaving his deputy to cast the vote.
Mexico, however, decided on some level to heed his advice, abstaining from the resolution when it was ratified Tuesday. Roemer was later dismissed from his position as Ambassador to UNESCO.
In an official statement, Mexico's UNESCO Committee explained the reasoning behind his dismissal:
"For not having informed diligently and with meticulousness of the context in which the voting process occurred, for reporting to representatives of countries other than Mexico about the sense of his vote, and for making public documents and official correspondence subject to secrecy." 
The statement also included the following on Mexico's vote change:
"Changing the vote reiterates the recognition that the government of Mexico gives to the undeniable link of the Jewish people to cultural heritage located in East Jerusalem. It also reflects the deep appreciation that this government has for the Jewish community and in particular for their significant contributions to the welfare and economic, social and cultural development of Mexico."
According to JTA, this is the first time Mexico has not voted in favour of a Palestinian-Arab bloc proposal since 2010.
With the exclusion of Mexico, 23 countries voted in favour of the resolution that referred to the Temple Mount and Western Wall only by its Muslim names and called Israel an "occupying power." The United States, Estonia, Germany, Lithuania, the Netherlands and the United Kingdom voted against the resolution. As it is not a member of UNESCO's Executive Board, Canada was not involved in the voting process.
"By ignoring the Jewish people's connection to Jerusalem and its holy sites, UNESCO is contributing to the Palestinian campaign of incitement against Israel, and attempting to rewrite Judeo-Christian history," said Michael Mostyn, Chief Executive Officer of B'nai Brith Canada. "Even in the face of his country's opposing standpoint, we commend Ambassador Roemer for standing up for the truth."