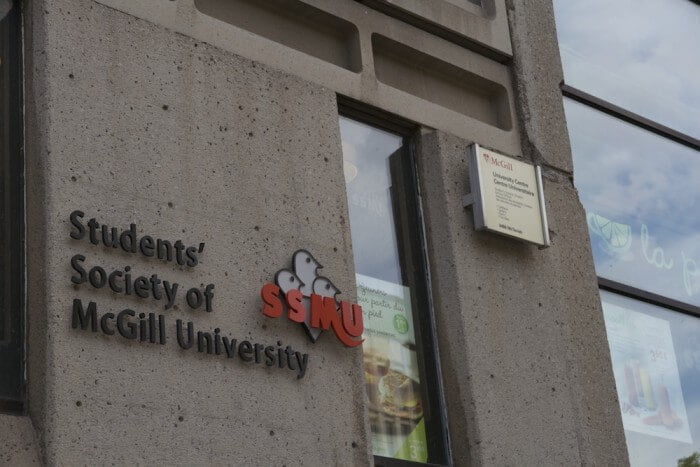 By Daniel Koren
Media Coordinator
B'nai Brith Canada
On Monday, Feb. 13, the board of directors of the Students' Society of McGill University (SSMU) rejected a motion by a vote of 5-4 calling for the removal of Igor Sadikov from the board.
Sadikov, who represents the Arts Undergraduate Society (AUS) on the SSMU board of directors, has been the subject of much scrutiny after B'nai Brith Canada drew attention to a tweet he posted urging his supporters to "punch a Zionist today."

Facing calls from concerned Canadians for him to resign, Sadikov chose instead to double down on his hatred in a Facebook post, defending his tweet as, "Opposition to the adherents of a political philosophy," but "not an attack against Jewish students."
IsraellyCool points out that Sadikov ironically continued to condone violence on that very post, liking a comment from someone else promising that, "I can punch one for you if your position does not allow you to."

Hours before the SSMU board of directors meeting convened Monday, the AUS also formally requested that Sadikov resign, which he has openly ignored.
Following the publication of Sadikov's tweet, the SSMU held a meeting for members of its Legislative Council on Feb. 9 to discuss the issue, during which a Jewish member, Jasmine Segal, said she was targeted for identifying as a Zionist and for calling Sadikov's tweet "hateful."
In response, one student suggested that Zionists should not be able to serve on the SSMU.
"I'm just wondering, since SSMU has a social justice mandate, why does it allow Zionist councillors on council when Zionist ideology is inherently [linked with] ethnically cleansing Palestinians and I, as a Palestinian, do not feel safe with councillors like that representing me on a daily basis," the student, Laura Khoury, said.
In a Facebook post Saturday, Segal wrote, "Instead of dealing with this important and distasteful issue, supporters from the gallery for (Sadikov) turned the meeting to attack me and request that I be removed as a representative of SSMU due to my faith."
In an email to B'nai Brith Canada, she elaborated on what transpired.
"I had approached the President of SSMU in near tears, explaining my position, and was told that I would hear an apology and a public statement in the meeting," she said. "No apology was ever delivered. I am worried for students who are now scared to be a part of student government because of what happened to me today."
Molly Harris, another Jewish McGill student, wrote on Facebook that she had "never felt so targeted, disgusted or disappointed in my life" as she did during the SSMU meeting.
"By allowing Sadikov to remain a member, the SSMU is effectively condoning his message of encouraging violence against certain identity groups," said Amanda Hohmann, National Director of B'nai Brith's League for Human Rights. "This is a dangerous precedent the SSMU is setting."