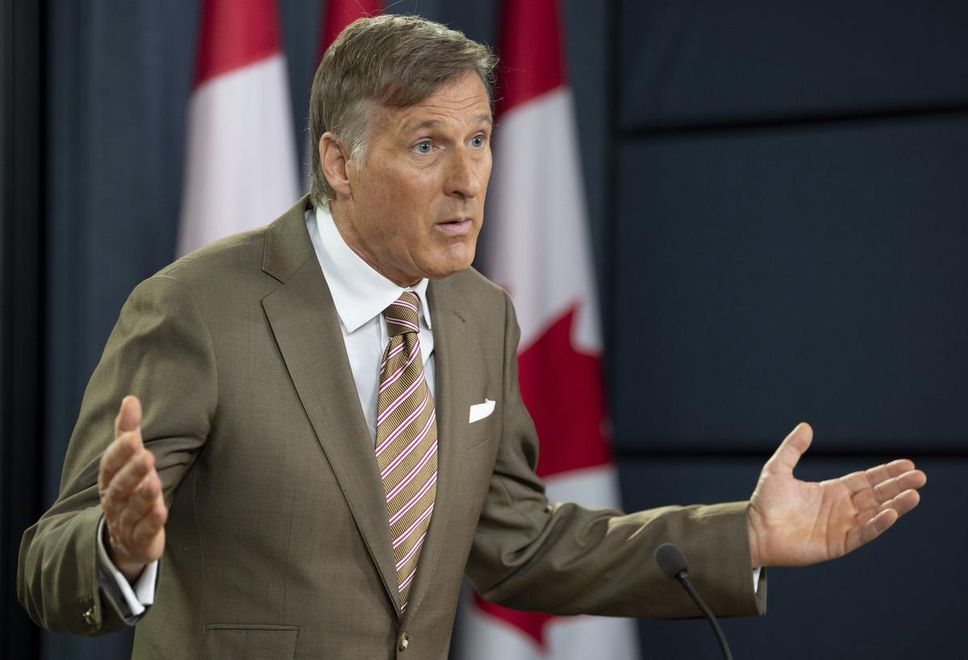 Feb. 26, 2019
By Marty York
Chief Media Relations & Communications Officer
B'nai Brith Canada
MONTREAL – Maxime Bernier has brought his credibility into question after his recent efforts to dismiss a B'nai Brith Canada revelation that his top advisor defended Nazi sympathizers and promoted conspiracy theories, among other things.
Bernier, leader of the People's Party of Canada, has suggested inaccurately in media interviews and on social media that B'nai Brith exposed the conspiratorial worldview in the writings of his aide and close friend, Martin Masse, earlier this month because of an improper agenda.
"Don't forget that guy (B'nai Brith Canada CEO Michael Mostyn) is a Conservative activist," Bernier told The Sun's Anthony Furey in a one-on-one, video interview on Feb. 15.
"So this is a hit job, B'nai Brith Canada doing the work of the Conservative party?" Furey asked.
"I think so," replied Bernier, who also suggested that the Masse writings exposed in B'nai Brith's independent investigation were "taken out of context," and were "false and ridiculous."
B'nai Brith begs to differ.
"Our organization is not partisan and will never support any political party," Mostyn said. "As for the claim that we took statements from Masse out of context, that is completely untrue. Masse admits he has said and written the things we printed in our original release (on Feb. 6). We are of the opinion that they are in no way out of context, and are linked to his original blogs. People can make up their own minds, of course, but even Mr. Bernier should agree that it is not acceptable for a senior spokesperson and policy advisor of any political party to engage in such rhetoric."
Mostyn also pointed out that Bernier was not correct in suggesting he was an active member of the Conservative Party. "I have not been a member of any federal political party for more than 12 years," Mostyn said. "And there was no coordinated campaign whatsoever regarding our (Feb.6) release. In fact, there was no communication with any MP or party official about our independent research prior to our release."
In the release, Masse was quoted as denouncing Zionism as "just another fancy justification of killing and displacing Palestinians." Furey told Bernier in his interview that this was "not a good line." Bernier shrugged it off and has yet to directly address these disturbing comments.
"Mr. Bernier owes it to Canadians to actually articulate his views," Mostyn said. "It is shameful for a party leader to rely on ad hominem and false attacks as a diversionary smokescreen.
"Furthermore, it is a serious matter for Mr. Bernier to make such false accusations against a Canadian charity. We would hope that he does the right thing and both apologizes for his statements and substantively addresses the offensive comments previously made by his senior political aide."
False comments by Maxime Bernier:
He said B'nai Brith CEO Michael Mostyn is a Conservative activist. Categorically untrue.
He said B'nai Brith's exposure of Martin Masse's previous writings were all "ridiculous" and "false." In fact, B'nai Brith used direct quotes from Masse in its statement, and included links to the original source material.
He suggested B'nai Brith is partisan. B'nai Brith is actually non-partisan and supports no political parties.
He said B'nai Brith worked together with the Conservatives in a coordinated campaign to expose Masse. In reality, there was no communication with any MP or party official. B'nai Brith conducted an independent investigation on Masse, as it has done with members of every other political party in Canada who have made comments that the organization believes to be contrary to Canadian values and human-rights principles.
He said B'nai Brith attacked Masse for being "anti-gay." In fact, B'nai Brith never made any such accusation.
---
Maxime Bernier doit des réponses honnêtes aux Canadiens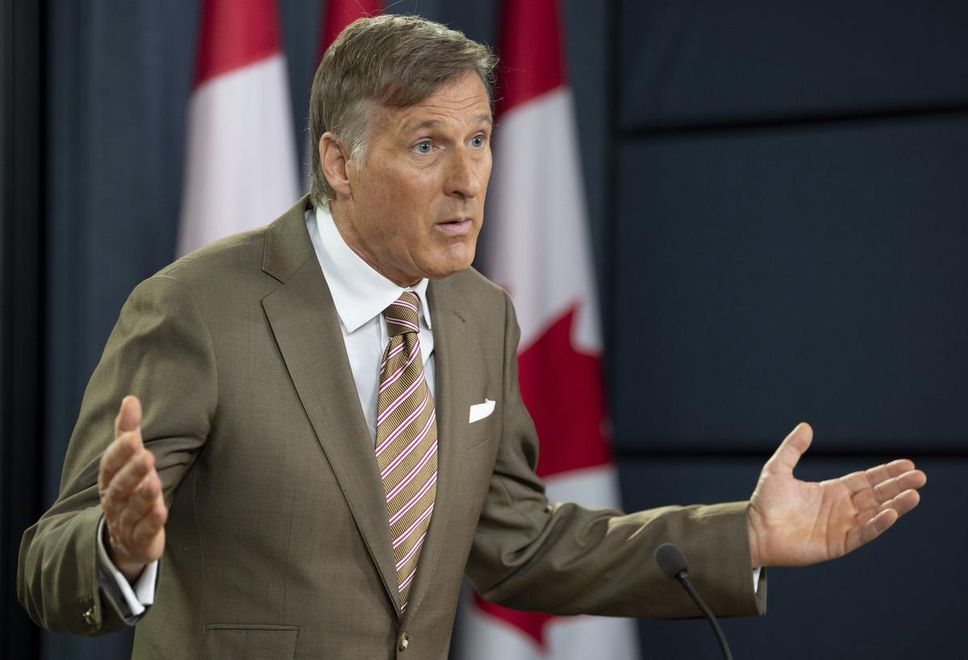 26 février 2019
MONTRÉAL– La crédibilité de Maxime Bernier a été remise en question après ses récents efforts d'écarter une révélation de B'nai Brith Canada selon laquelle son principal conseiller avait défendu des sympathisants nazis et défendu des théories du complot.
Maxime Bernier, chef du Parti populaire du Canada, a inexactement laissé entendre dans ses entretiens avec les médias et les médias sociaux, que B'nai Brith avait exposé la vision du monde conspiratrice dans les écrits de son conseiller et ami proche, Martin Masse, plus tôt ce mois-ci en raison d'un programme déplacé.
«N'oubliez pas que ce type (le directeur général de B'nai Brith Canada, Michael Mostyn) est un activiste conservateur», a déclaré Bernier à Anthony Furey, du journal The Sun, le 15 février dernier.
«C'est donc une tactique politique, B'nai Brith Canada ferait-il le travail du Parti conservateur?», a demandé Anthony Furey.
«Je pense que oui», a répondu Maxime Bernier, qui a également suggéré que les écrits de Martin Masse exposés dans l'enquête indépendante de B'nai Brith étaient «sortis de leur contexte» et «faux et ridicules».
B'nai Brith prie de différer.
«B'nai Brith n'est pas un organisme partisan et ne soutiendra jamais aucun parti politique», a déclaré Michael Mostyn. «En ce qui concerne l'affirmation selon laquelle nous avons pris les déclarations de Martin Masse hors contexte, c'est complètement faux. Martin Masse admet qu'il a dit et écrit les choses que nous avons imprimées dans notre récit initial. Nous sommes d'avis qu'elles ne sont en aucun cas hors contexte. Les gens peuvent se faire leur propre idée, bien sûr, mais même Maxime Bernier devrait admettre qu'il est inacceptable qu'un porte-parole principal et un conseiller politique de tout parti politique s'engage dans une telle rhétorique.»
Michael Mostyn a également fait remarquer que Maxime Bernier n'avait aucune raison de laisser entendre que le PDG de B'nai Brith Canada était un membre actif du PCC. «Je ne suis membre d'aucun parti politique fédéral depuis plus de 12 ans», a déclaré Michael Mostyn. «Et il n'y a eu aucune campagne coordonnée concernant communiqué de presse. En fait, il n'y avait eu aucune communication avec un député ou un responsable du parti à propos de nos recherches indépendantes avant la publication de notre communiqué.»
Dans le communiqué de presse, Martin Masse a été cité pour avoir dénoncé le Sionisme comme étant «juste une autre explication fantaisiste pour tuer et déplacer des Palesténiens». Anthony Furey a déclaré à Maxime Bernier dans son entretien que ce n'était «pas une bonne ligne». Maxime Bernier a haussé les épaules et n'a pas encore répondu directement à ces commentaires troublants.
«Maxime Bernier doit aux Canadiens une explication claire de son point de vue et il est honteux pour un chef de parti de s'appuyer sur des attaques ad hominem et fausses comme d'un écran de fumée pour faire diversion.»
«C'est une affaire sérieuse pour Maxime Bernier de faire de telles fausses accusations contre un organisme de bienfaisance canadien. Nous espérons qu'il fera ce qui est juste, que Martin Masse et lui s'excusent et qu'il répond aux commentaires offensants précédemment formulés par son attaché politique principal.»
Propos faux émis par Maxime Bernier:
Il a laissé entendre que le directeur général de B'nai Brith, Michael Mostyn, est un activiste du Parti conservateur du Canada. Catégoriquement faux.
Il a déclaré que les propos de Martin Masse exposés par B'nai Brith étaient tous «ridicules» et «faux». Dans les faits, B'nai Brith a utilisé des citations directes de Martin Masse dans le communiqué et a inclus des liens vers les sources originales.
Il a suggéré que B'nai Brith soit partisan. B'nai Brith est en fait non partisan et ne soutient aucun parti politique.
Il a ajouté que B'nai Brith avait collaboré avec les Conservateurs dans le cadre d'une campagne coordonnée visant à délégitimiser Martin Masse. En réalité, il n'y a eu aucune communication avec aucun député ni aucun responsable du parti. B'nai Brith a mené une enquête indépendante sur Martin Masse, comme cela a été fait avec des membres de tous les autres partis politiques au Canada qui ont fait des commentaires qui, à notre avis, étaient contraires aux valeurs canadiennes et aux principes des droits de la personne.
Il a déclaré que B'nai Brith avait attaqué Martin Masse pour être «anti-gai» En fait, nous n'avons jamais porté une telle accusation.