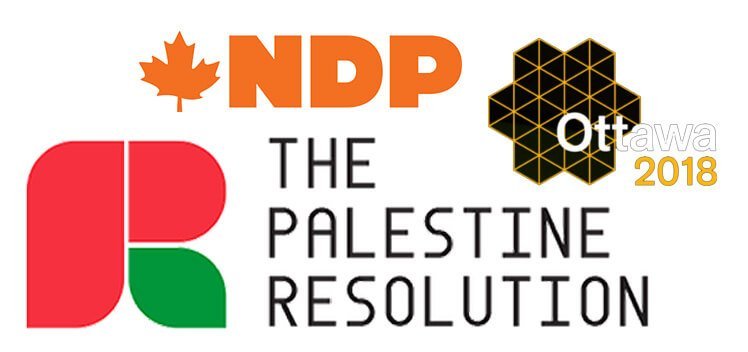 Feb. 16, 2018
By Aidan Fishman
Interim National Director, League for Human Rights
B'nai Brith Canada
OTTAWA – In a massive setback for Canada's anti-Israel camp, a resolution aiming to eliminate Israel as a Jewish State will not be voted on by NDP members at this weekend's national convention in Ottawa.
The resolution, which would have opened the door for economic warfare against Israel – including the antisemitic BDS (Boycott, Divestment and Sanctions) Movement – was placed near the bottom of the agenda by the NDP Resolutions Committee in advance of the convention. Anti-Israel activists attempted to move the resolution further up the agenda on Friday morning, but were defeated in a vote at a prioritization panel.
The vote at the prioritization panel means that the resolution is extremely unlikely to be voted on by the general membership later this weekend.
"This is an important victory for the forces of justice and peace in Canada," said Michael Mostyn, Chief Executive Officer of B'nai Brith Canada. "While we remain concerned about certain other items (page doesn't exist) set to be debated by the NDP this weekend, the rejection of this particular counterproductive resolution is a slap in the face for those who oppose the Jewish People's right to self-determination.
"We extend our gratitude to thousands of Canadians across the country who made their voices heard on this issue, and to NDP members on the ground who spoke out for what's right."
On Wednesday, B'nai Brith Canada launched a grassroots mobilization effort encouraging Canadians to contact NDP leadership and local riding associations to urge them to oppose the primary anti-Israel resolution. B'nai Brith was joined by JSpace Canada and the Canadian Council for Reform Judaism in calling on the NDP to reject anti-Israel measures.