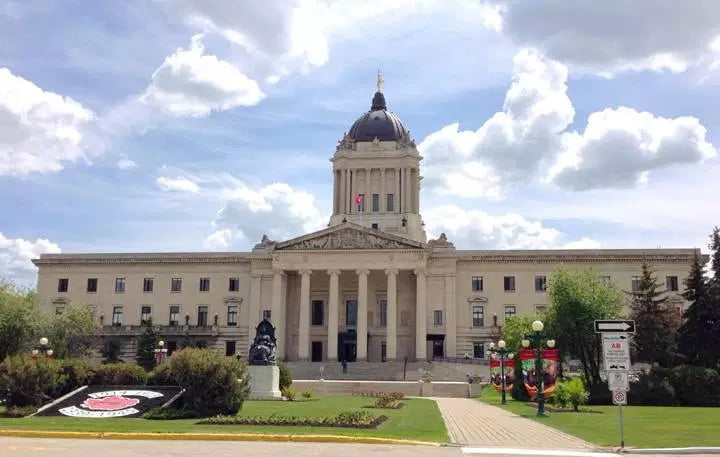 Oct. 27, 2022
WINNIPEG – Manitoba is the latest province to implement the International Holocaust Remembrance Alliance's (IHRA) definition of antisemitism.
"We're thrilled that Manitoba has decided to follow Ontario and Alberta's decisions to adopt the IHRA definition," said Ruth Ashrafi, B'nai Brith Canada's Regional Director, Manitoba. "We offer our expertise to aid the province in implementing the definition through the whole of government so that civil servants and law enforcement can better recognize and combat antisemitism. Today is just a beginning. The real work starts tomorrow."
Dr. Ashrafi attended the IHRA announcement by Premier Heather Stefanson at the Legislative Assembly of Manitoba.  B'nai Brith wrote Premier Stefanson in September with information regarding Alberta's adoption of the IHRA definition.
"We have worked tirelessly to convince Manitoba to adopt IHRA," said Marvin Rotrand, National Director of B'nai Brith's League for Human Rights. "B'nai Brith collaborated with Wab Kinew, Leader of the Opposition, and Liberal Member Jon Gerrard to address the issue of an unacceptable jump in antisemitic incidents in Manitoba."
B'nai Brith's 2021 Audit of Antisemitic Incidents recorded 223 incidents in Manitoba, a shocking 125.7 per cent increase compared with 2020.
Michael Mostyn, B'nai Brith Canada's Chief Executive Officer, had extensive discussions with members of the Pallister Government. Brian Pallister preceded Stefanson as Manitoba's premier.
"We've witnessed a decline in antisemitic incidents in Ontario since the province adopted IHRA in Oct., 2020," Mostyn said. "We are ready to work with Manitoba to promote IHRA as an educational tool that will aid stakeholders in combating Jew hatred."