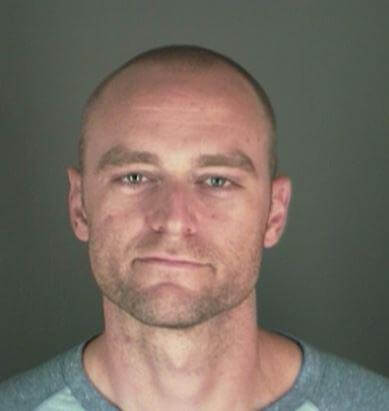 By Jordan Zaitchik
B'nai Brith Canada 
Boulder District Court (Colorado) has sentenced a man who threatened a Jewish Community Center to a one-year work release and four years of probation.
Jeffrey Thomas Klinkel sent hateful, handwritten letters to the center in envelopes containing a mysterious white powder.
His work release involves him working during the day and spending the night in jail for at least one year.
On April 6, 2015, Klinkel sent two letters to the community centre, it contained hateful content such as "This Goyim is enjoying the blood of her enemies for Passover." Klinkel was arrested and plead guilty on March 30, 2016.
Boulder County Assistant District Attorney Ryan Brackley recalled the day this happened.
"We were watching emergency respondants in full hazmat suits," he said. "Everyone was afraid," Brackley said. "Everyone was terrorized, and that is what the defendant wanted."
The mysterious white powder turned out to be corn starch.
Klinkel's attorney, Steven Louth, said that his client became heavily involved in online conspiracy theories about the September 11 terrorist attacks, which included beliefs of the Israeli government being responsible for them. Louth claimed that Klinkel is mentally ill and not an antisemite.
"He starts talking to people online with the same ideas," he said. "That makes it worse. It becomes unbelievably ingrained and the thoughts get worse."
The investigation revealed that Klinkel wrote these letters while he was "blacked out" on Ambien, a sleeping drug.
Jonathan Lev, Executive Director of the Boulder Jewish Community Center, addressed the court and said the incident made a strong impact on everyone at the center.
"I'm well versed in dealing with emergencies," he said. "I know how to act quickly, but for those 10 minutes, I felt alone, scared and concerned for safety of the children, parents and staff who were present in that building. This act was much more than a light hoax. It has had a lasting and terrifying impact on thousands of people."