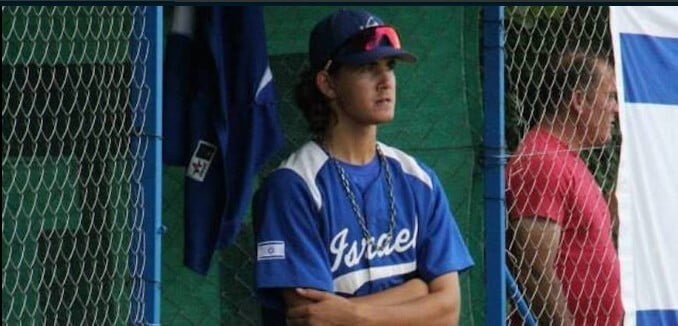 By Tevy Pilc
Staff Writer/Researcher
B'nai Brith Canada
Major League Baseball is no stranger to Jewish baseball superstars, from revered Hall of Famers Sandy Koufax and Hank Greenberg, former all-stars Shawn Green and Kevin Youkilis and current active all-stars Ryan Braun and Ian Kinsler.
But when it comes to Israeli baseball players in the majors, Dean Kremer, a Los Angeles Dodgers 2016 draft pick, stands alone with that distinction.
After choosing him with their 14th-round draft pick in the 2016 MLB draft earlier this month, the Dodgers made Kremer, 20, the first Israeli citizen to sign a Major League Baseball contract.
A 6'3, 175-pound, right-handed pitcher, Kremer was actually born and raised in Stockton, California, but has both American and Israeli citizenship because his parents are from Israel. He was actually drafted by the San Diego Padres last year but declined to sign, rather opting to go to school and play for the University of Nevada-Las Vegas (UNLV). Kremer put up a a record of 4-5 with a 4.92 ERA in 12 starts. He also put up 46 strikeouts and only 21 walks in 92+ innings.
Mazel Tov, Dean Kremer @DJ_KREY6 !!! The first Israeli picked in MLB Draft again!! You will do amazing things #getready #israelbaseball

— Israel Baseball (@Israel_Baseball) June 11, 2016
Kremer played for Team USA in the Maccabiah Games (2013) and joined the Israeli National Team the following year. He quickly established himself as the team ace by helping them win the European Championships C Pool in 2014 and advancing to the B Pool in 2015. Kremer was named the tournament's most valuable pitcher both years.
"Anytime you can be the first to do something is pretty cool, especially representing my country," Kremer told the Las Vegas Review-Journal, "I was born here in the United States, but I go back and practically live (in Israel) for two months out of the year in the summer, so it's definitely home."
The Dodgers have already assigned Kremer to their Rookie Level team in the Gulf Coast, the Arizona League Dodgers, where he's expected to play this summer.
Fun fact about Kremer: His great-uncle is the American-Israeli billionaire businessman and big-time Israel-donor Haim Saban, who's arguably most famous for creating and producing the wildly popular Power Rangers franchise.
Tevy Pilc can be emailed at: [email protected]