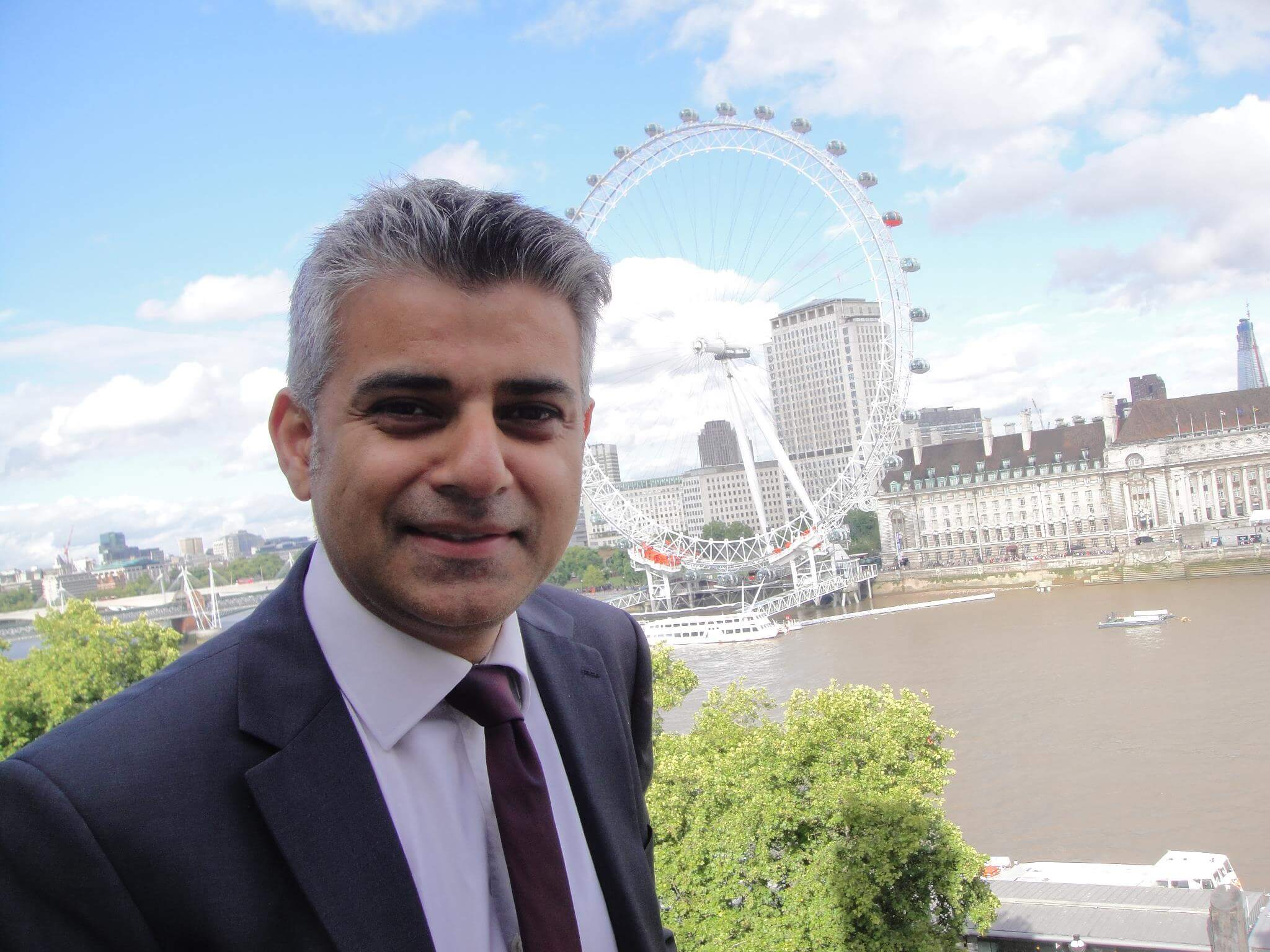 By Jordan Zaitchik
B'nai Brith Canada
Sadiq Khan, the first Muslim mayor of a major European capital city, has been sent a barrage of antisemitic messages via social media for not being willing to back Jeremy Corbyn in a Labour party leadership election.
Khan published an op-ed in The Observer last Saturday where he called on the Labour party to replace Jeremy Corbyn as leader in the upcoming election. Since then, Khan has been accused of being controlled by 'the Jews.'The mayor "was elected to serve the people of London, but
The mayor "was elected to serve the people of London, but instead he spends his time writing articles to help his masters in Tel Aviv," read one tweet.
Who owns you @SadiqKhan? @OwenSmith_MP @UKLabour pic.twitter.com/W21eaLsbbD

— Xasan (@poobIocks) August 20, 2016
Khan is a supporter of Israel, he also opposes the boycott and sanctions movement against the Jewish state. The London mayor has openly expressed his strong opposition to antisemitism and even attended a Holocaust Memorial Day ceremony on his first day in office. On June 27, Khan wrote an op-ed in the Jerusalem Post where he outlined his zero tolerance policy for antisemitism in London.
In his op-ed, Khan wrote that Corbyn "has already proved that he is unable to organize an effective team, and has failed to win the trust and respect of the British people." Corbyn has been criticized in the past for permitting antisemitism in the Labour party as well as calling terrorist organizations Hamas and Hezbollah 'friends.'
Since becoming mayor, Khan has distanced himself from the party leader refusing photo ops and association of all sorts. He also threw his support behind Owen Smith, Corbyn's opponent in the leadership election.