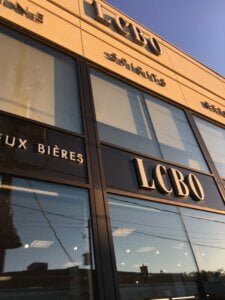 August 16, 2019
B'nai Brith Canada
TORONTO – B'nai Brith Canada is pleased to share that the Liquor Control Board of Ontario (LCBO) has taken a strong stance against anti-Israel vandalism in its stores, after B'nai Brith reached out following an incident earlier this week.
"We are encouraged by the LCBO's strong response to these antisemitic acts in the service of the BDS Movement," said Michael Mostyn, Chief Executive Officer of B'nai Brith Canada. "B'nai Brith will continue to work closely with the LCBO and law enforcement to ensure that the perpetrators are brought to justice."
The full text of the response by the CEO of the LCBO to B'nai Brith can be found below:
Dear Mr. Mostyn,
Thank you for your letter dated August 15, 2019, regarding incidents whereby members of the public placed defamatory stickers on Israeli products sold in our stores. On behalf of the organization, I welcome the opportunity to respond to your concerns.
At the LCBO, we consider this activity a threat to the tolerance, diversity and equity we strive to promote in our stores and we take it very seriously.
It is our determination that any act of this nature, done without the permission of the LCBO and which renders a product unsellable, is required to be reported to the police, which includes completing an LCBO Incident report and archiving any CCTV footage pertaining to the incident.
To ensure that our retail network remains aware of the potential for this activity, and is clear on what to do should it occur, we have contacted all LCBO locations that carry Israeli products and have instructed them to ensure that no product on LCBO shelves is currently defaced and have reminded them to report any such incidents to the police.
We also appreciate the importance of addressing any incident that may occur immediately and your organization's efforts to work with local LCBO stores.
I would like to offer that moving forward, you can also report any incidents of which you become aware to our customer service team at [email protected] or 1-800-668-5226. This team has been directed to alert any reported incident to our Retail Operations leaders for immediate action.
Thank you again for contacting us regarding this serious matter and we look forward to continue to work together to prevent this unacceptable activity.
Sincerely,
George Soleas, M.Sc., Ph.D.
President & CEO