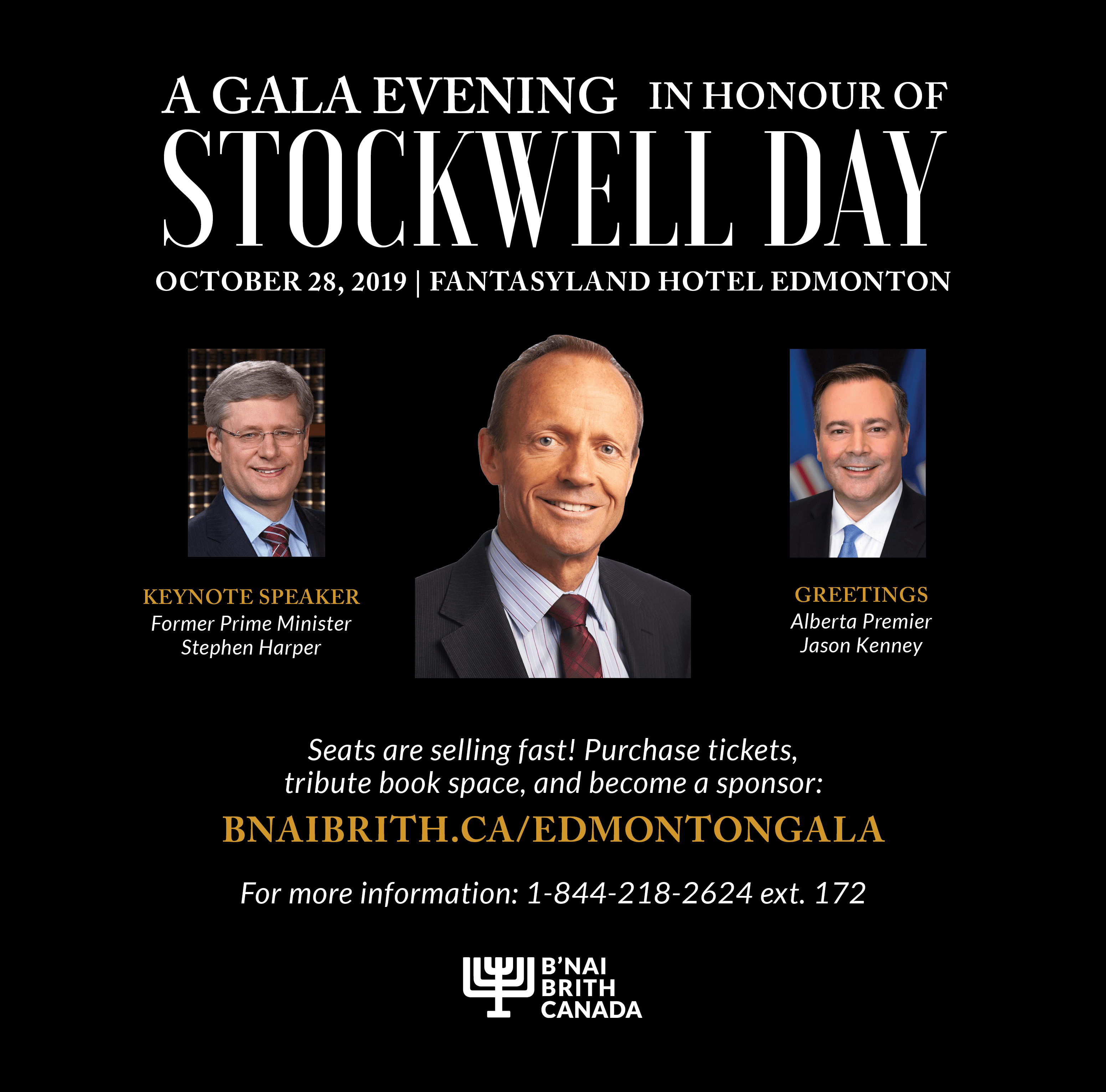 October 13, 2019
B'nai Brith Canada
EDMONTON – B'nai Brith Canada is reminding the community that there are only a few opportunities left to place a congratulatory note in the tribute book for our upcoming Edmonton Gala.
Our 2019 Award of Merit Gala will honour the Hon. Stockwell Day and will feature an ultra-impressive lineup of speakers, including Canada's former Prime Minister, the Right Hon. Stephen Harper and Alberta's Premier, the Hon. Jason Kenney.
The event will celebrate Mr. Day's lifetime of friendship and solidarity with the Jewish community and Israel. Over the course of his decorated political career, Mr. Day was instrumental in the listing of Hezbollah as a terrorist organization in Canada, the development of cooperation between Canada and Israel in improving homeland security efforts, and defending Israel against biased attacks at the United Nations.
To personally congratulate Mr. Day in our tribute book, which can be done from anywhere in the country, please click here.All congratulatory notes must be submitted no later than Wednesday, Oct. 16 at 12:00 PM EST in order to be included.
To become a sponsor for the event, please click here;
To purchase tickets to the event, please click here;(page doesnt exist)
This exciting evening will take place at the Fantasyland Hotel in Edmonton, Oct. 28, 2019 at 5:30 PM local time. Kashrut will be observed.
Tax receipts will be issued.
Your support in any capacity will make a huge impact.