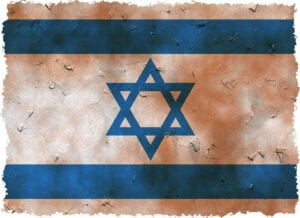 By Jordan Zaitchik
B'nai Brith Canada
Flag burners in Israel are about to get burned in the third degree.
The Knesset issued a press release on June 13 stating the Internal Affairs Committee approved the first reading of a bill that would hand out harsher punishments for desecrating the Israeli flag. The new bill would enact a jail sentence of three years and a fine of 58,400 NIS ($19,331 CDN). The current punishments, which haven't been changed since 1949, include a one-year jail sentence and/or a 300 lirot (old Israeli currency) fine.
"Everyone is insulted when their national flag is burned," Internal Affairs Chairman David Amsalem was quoted as saying.
It's also been reported that those convicted would lose unemployment benefits, student scholarships and medical services through the national health insurance system.
The bill will also apply the same punishments for burning other countries' flags.
"In every country, state symbols are a source of national pride," said Likud MK Nava Boker Amsalem, who introduced the bill. "This is not a political issue. Americans are insulted when their flag is burned. Freedom of expression does not mean that everything is permissible. When people enter a synagogue or a mosque, they do not do as they please. At a concert, you do not stand up and start laughing. We should not exaggerate, but it is unreasonable that there is no sanction for burning an Israeli flag."
Since 2012, there have been 75 reported incidents of Israeli flags being desecrated but only seven indictments were filed. For each case, however, there has been significant differences in sentences. In 2015, one person was jailed for desecrating the Israeli flag, while another had their sentence suspended.