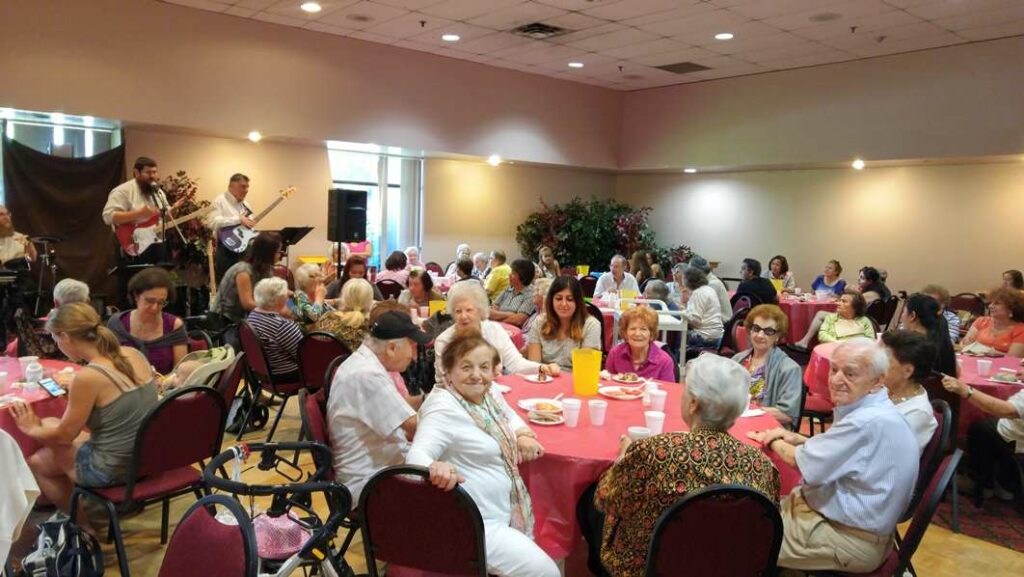 July 4, 2017
By Robin Grossman
Seniors Program Coordinator
B'nai Brith Canada
At the start of each month, B'nai Brith Canada releases a program calendar detailing its subsidized seniors programming and services offered at its headquarters in Toronto. The month of June was a particularly special month for seniors at B'nai Brith's Affordable Housing residences across the province, as it marked the 33rd annual Seniors' Month in Ontario.
The theme of this year's Seniors' Month was "Living Your Best Life,"  and in a bid to do just that, B'nai Brith's calendar has been packed with fun activities that we offer each week, including bingo, exercise and fitness classes, special guest lecturers, etc., all of which are accompanied by nutritious and delicious meals.
For Seniors' Month, we also offered additional programs such as Music with Mickey, a Safety Seminar, and a How to Grow Your Own Garden seminar.
"The seniors that participate in our programming will continue to impact our society for generations to come," said Amy Leifer, Program Coordinator for the Seniors Outreach Centre at B'nai Brith Canada. "We wanted to make this month special for them, and provide interactive and educational programs that are both stimulating and enjoyable."
This month, our Seniors' program participants were surveyed on their favourite programs and meals, and their feedback is being used to create future program calendars. Most importantly, B'nai Brith provides them with opportunities to maintain their ties to Judaism and to continue serving as leaders of our community.
"Without this program, I don't know what I would do. It would be a very lonely life to be alone in my house with no place to go," said Irene, a Holocaust Survivor and frequent participant in B'nai Brith Seniors' programming. "It is very important for seniors to have a place to come and be part of the community."
Bea Rosenfeld, another regular attendee, comes to B'nai Brith headquarters every week in order to stay in shape and lead a fulfilling life. "I come because of the camaraderie, and I usually come for the exercise classes and the Shabbat program. I've done exercises all my life, so I want to continue to do them so I will be able to do whatever I want in the future," she said.
"It's most important that you come and enjoy yourself. I have come here for the last nine years and I look forward to coming every day. It's nice to come together with other Jewish people," added Shirley Blay, another avid participant.
Jewish seniors in the Greater Toronto Area are welcome to attend B'nai Brith's Seniors Program Monday through Friday, beginning at 11:30 a.m. Admission is free. Please reach out to Amy Leifer at (416) 633-6224 x134 to find out more about our programming, or click here.