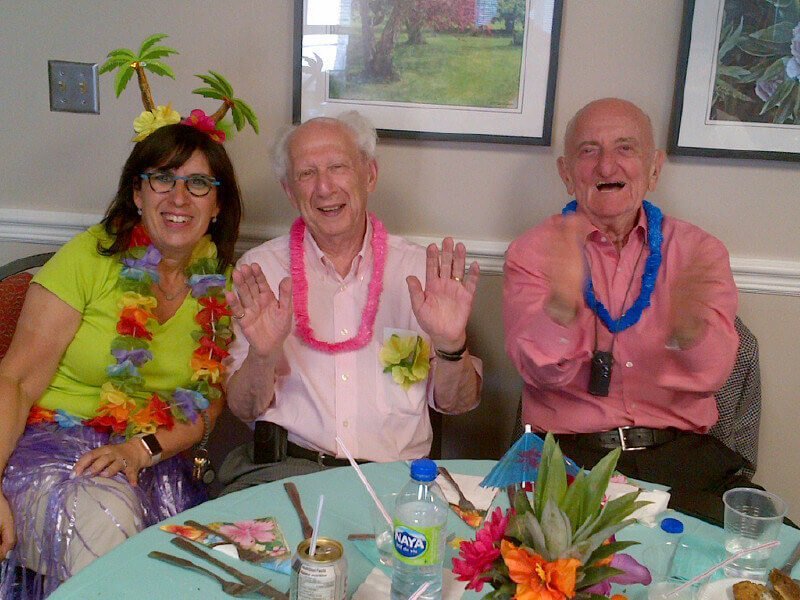 June 2, 2017
By Robin Grossman
Seniors Program Coordinator
B'nai Brith Canada
TORONTO – June 2017 marks the 33rd annual Seniors' Month in Ontario.
This year, the theme is "Living Your Best Life," encouraging Canadians over the age of sixty to be proactive, eat healthy, and continue to serve our community as leaders and mentors. Of course, through passing on their infinite knowledge and experience to us, the next generation, senior Canadians will continue to positively impact our society for generations to come.
As a premier provider of affordable housing and programming directed towards the senior members of our community, B'nai Brith Canada knows too well how important it is to provide seniors with the opportunity to share their stories with us. Particularly that we are now seeing the last generation of Holocaust survivors, it is critical that we hear these important lessons in human history.
Each month, B'nai Brith releases a program calendar  for our subsidized seniors program at our national head office at 15 Hove Street in Toronto, outlining the fun activities, games, health and wellness workshops, special guests, Shabbat lunches, celebratory occasions, and fun events we'll be hosting. Nutritious lunches and snacks are offered to all of our participants (including residents from our affordable housing residences around Toronto), who join our program to create friendships and maintain ties to their community.
B'nai Brith also hosts similar programming and services across our affordable housing residences for seniors in Montreal as well.
Seniors from the B'nai Brith House in #Montreal had an amazing time at our #YomYerushalayim celebration today! Happy #JerusalemDay everyone! pic.twitter.com/Ja2sIUiRFO

— B'nai Brith Canada (@bnaibrithcanada) May 24, 2017
To celebrate our seniors, B'nai Brith will be sharing some of the fun activities that we offer in our program on Facebook, Twitter, and Instagram. Make sure to follow us and stay tuned for more videos and photos! We'll also be hosting some very special programs in honour of Seniors Month.
For more information about our Seniors' Programming, or if you'd like to volunteer, please call 416 633 6224 ext 134.
To donate to B'nai Brith, click here.