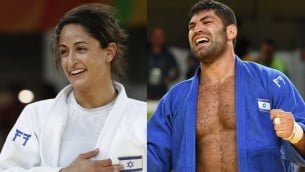 By Reut Cohen
B'nai Brith Canada
Nearly 1,000 medals were awarded in the Olympic Games, which concluded Sunday night. Here's a look back at the accomplishments and important stories of Jewish athletes who participated in the Olympics in Rio.
Aly Raisman:
U.S. gymnast Raisman tops the list for her stellar achievements in Rio. This year, Raisman won a silver medal in the floor exercise and led the American team to a gold in the team event. The captain of the U.S. women's artistic gymnastics team is also the second most-decorated American female gymnast of all time.
In 2012, Raisman performed her floor routine to the tune of "Hava Nagila," the video of which went viral. The following year, she lit the torch at the opening ceremony of the 19th Maccabiah Games in Israel.
Yarden Gerbi and Or Sasson:
Israel's Gerbi and Sasson garnered bronze medals in judo for the women's half middleweight and men's heavyweight events, respectively.
Gerbi ended an eight-year dry spell for Israeli athletes, as the first to medal since Shahar Tzuberi won the bronze for sailing in Beijing 2008.
Sasson found himself at the centre of a controversy after one of his competitors, the Egyptian Islam El Shahaby, refused to perform the traditional bow and handshake after losing to Sasson. El Shahaby was loudly booed at the time, and was sent home from Rio before the Olympic closing ceremonies.
https://youtu.be/EOMDiyWrhFM   (page doesn't exist)
https://youtu.be/VPH7frpo-Yk  (page doesn't exist)
Anthony Ervin:
With a gold medal in the men's 50m freestyle at this year's Olympics, U.S. swimmer Ervin became the oldest individual to win Olympic gold in swimming, taking the title from Michael Phelps.
Ervin, 35, made a full comeback after winning gold in the same event 16 years ago. In his memoir, Chasing Water: Elegy of an Olympian, Ervin wrote about the tumultuous years that followed his 2000 win, and his wish to make a break with sports, including auctioning off his 2000 gold medal.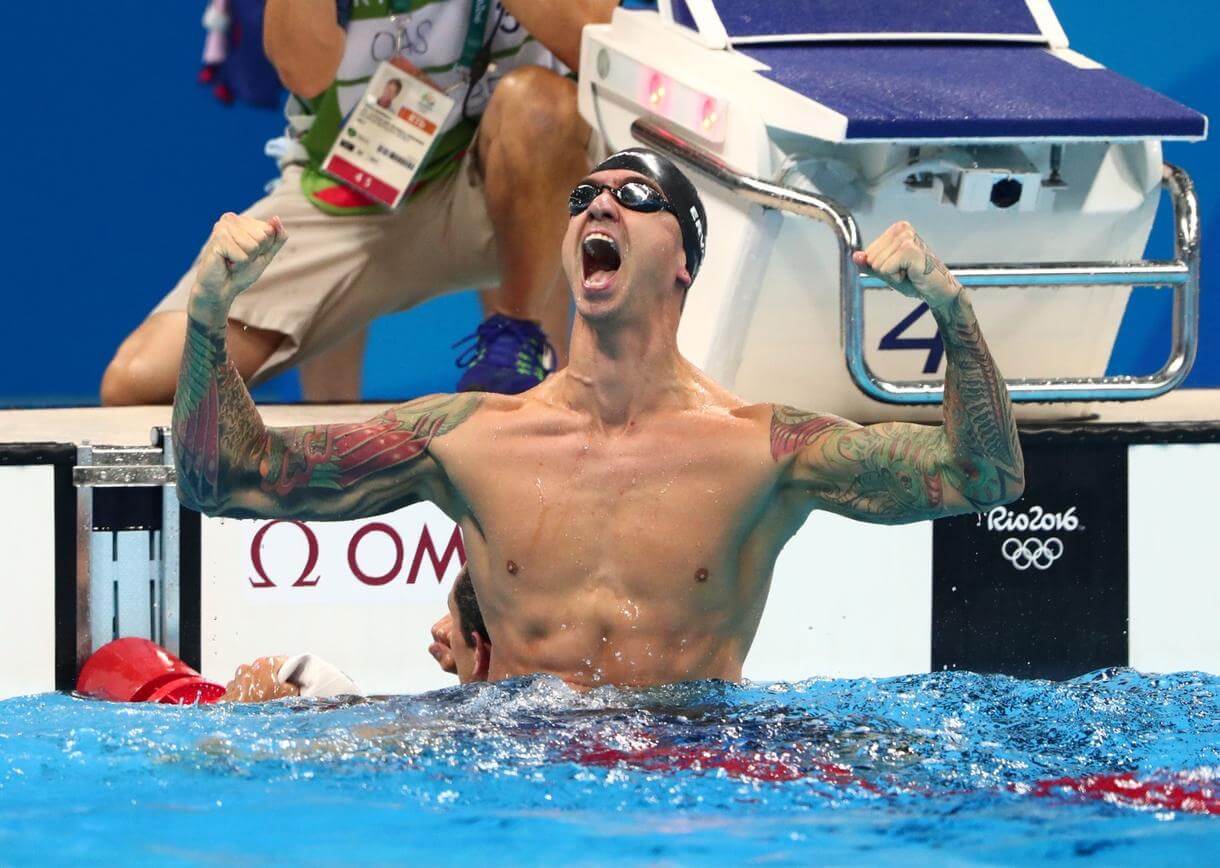 Honorable mentions:
Ilana Koshbetzki, captain of the Israeli rhythmic gymnastics team, who finished in sixth place. Koshbetzki also served as the Israel flag bearer in the Olympic closing ceremony on Sunday.
Hanna Knyaazyeva-Minenko, a former competitor for Ukraine, who has been representing Israel in track and field since becoming an Israeli citizen in 2013.
Nate Ebner, safety for the New England Patriots, who won Super Bowl XLIX of the 2014 season. Ebner, whose late father was a Sunday school teacher at Temple Shalom in Ohio, was granted a leave of absence to compete with the U.S. rugby sevens team in Rio.
Eli Dershwitz, the grandchild of two Holocaust survivors, is the youngest saber fencer among the world's top 25. Dershwitz took a year off from attending Harvard to train for the Olympics, but plans to return as a sophomore this fall.