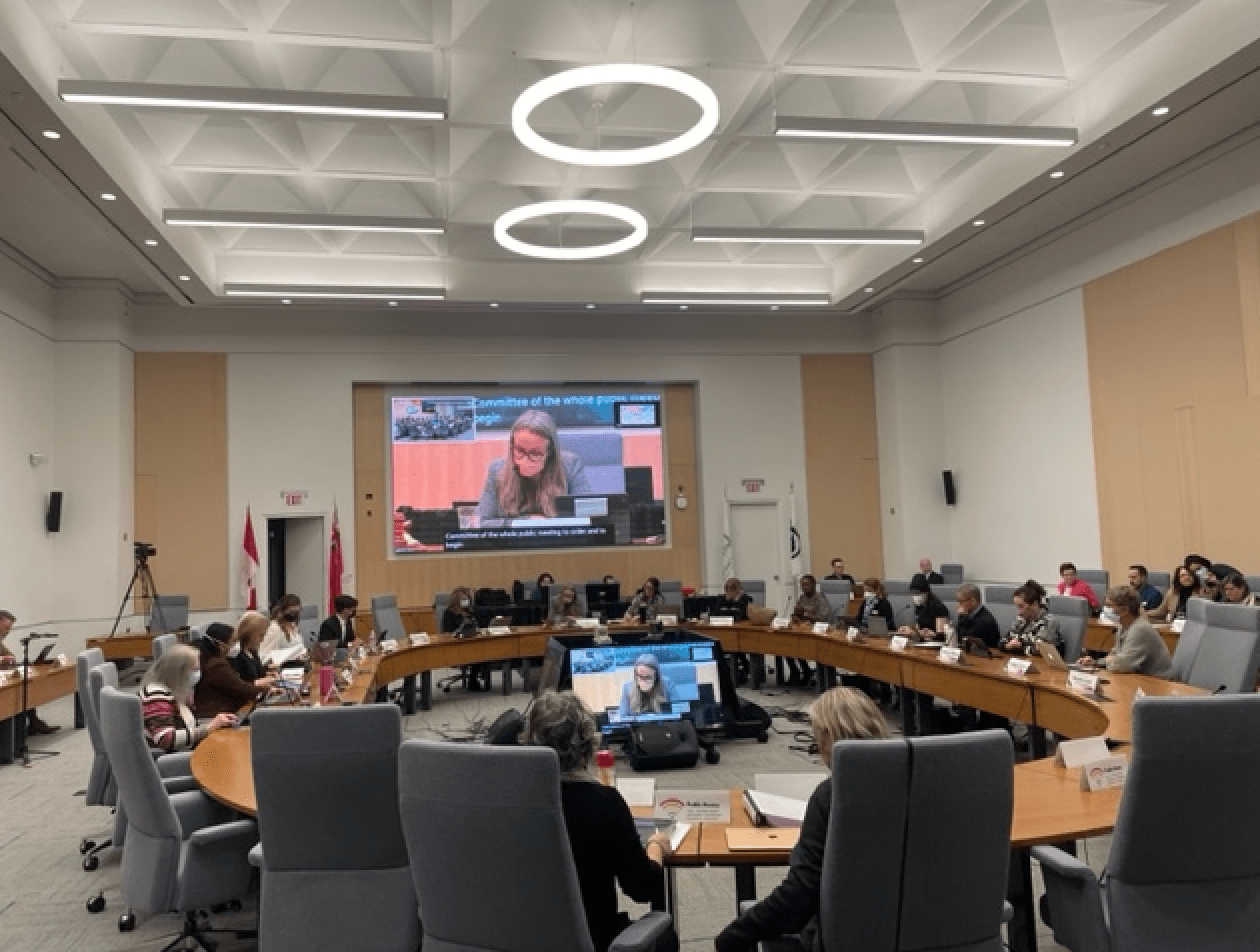 Jan. 18, 2023
OTTAWA – B'nai Brith Canada applauds the Ottawa-Carleton District School Board (OCDSB) for unanimously passing a motion Tuesday night calling for the creation of a Jewish Equity Coach (JEC).
The JEC is the latest in a series of so-called equity professionals at the school board. Positions already exist to address other forms of hate, particularly those against Black and Indigenous students.
In the case of Jewish students, the JEC is slated to be a point person for monitoring and recording antisemitic incidents, as well as creating lesson plans designed to reduce anti-Jewish sentiments.
The motion to create the position will be finalized at a binding vote scheduled to take place at the next school board meeting late this January.
Antisemitism has surged in Ottawa schools. Last December, two Jewish students were summoned into a room by their peers and greeted with swastikas and Nazi salutes. Earlier this month, the alleged perpetrators were charged with hate crimes.
"The OCDSB is moving in the right direction," said Michael Mostyn, Chief Executive Officer of B'nai Brith Canada. "Although we are concerned by the ongoing antisemitism crisis in the schools, the creation of a professional position to address this specific form of hate is undoubtedly a positive development."
"At the end of the month, the OCDSB is poised to finalize the creation of this position by binding the vote," said Marvin Rotrand, National Director of B'nai Brith's League for Human Rights. "This is only a first step. For this position to operate as intended, the school board must continue to collaborate with Canada's representative Jewish community. We are here to assist."