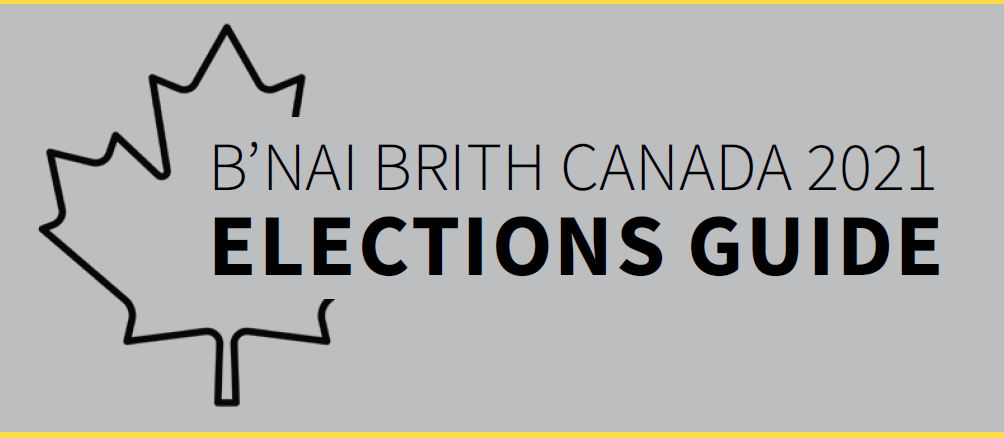 Ahead of the federal election on Sept. 20, B'nai Brith Canada is proud to officially launch its 2021 Elections Guide!
As in the past, the Guide will serve as the go-to resource for the Jewish community to get clear and detailed information about all sorts of election-related matters — including material about the major parties, details on how to vote, and primers on issues of particular concern and importance that all voters should be aware of before heading to the polls.
Some of the issues discussed in the Guide include the rise in antisemitic and other hate crimes, the global threat of terrorism, the importance of Holocaust education and the scourge of vitriolic anti-Israel bias at the United Nations and elsewhere.
The Elections Guide is just one part of the Election Hub section of B'nai Brith's website — a section that we are constantly updating with new materials. The Election Hub can be viewed at bnaibrith.ca/vote between now and Election Day.
B'nai Brith urges all Canadians, both in the Jewish community and beyond, to put our resources to good use and get involved in the democratic process during this election!