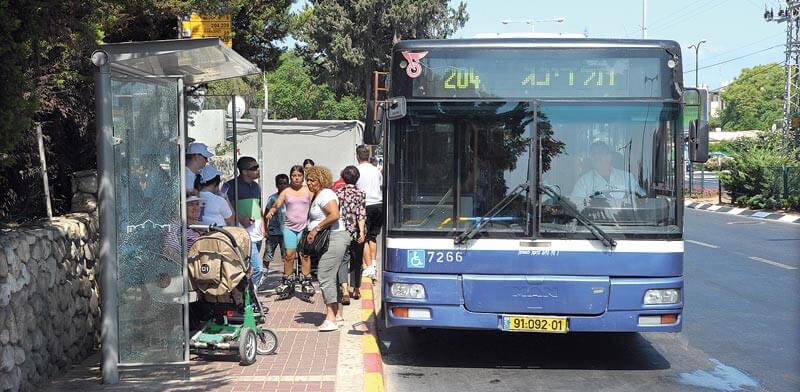 By Jordan Zaitchik
B'nai Brith Canada
Yeshiva students in Israel have earned lower public transit rates from Israel's Ministry of Transportation, BeHadrei Haredim is reporting.
This week, students in yeshiva, as well as those who travel to Israel to study traditional Jewish texts, have been granted the same discounted rates on public transit as regular Israeli students. Until recently, yeshiva students had to pay bus and train fares without any subsidies despite the fact that they were students in Israel.
This new agreement has ended the ongoing battle between the Union of Yeshiva students and the Ministry of Transportation. The student union argued that regular transit fees were discriminatory. The union initially petitioned the ministry for change and later met with orthodox MK Moshe Kahlon. Kahlon discussed the issues with representatives of the union in a series of meetings following the petition. These meetings resulted in the decision to file a lawsuit against the ministry on the grounds of discrimination.
The Union of Yeshiva students has decided to shelve the lawsuit and has expressed its satisfaction with the decision. The transportation subsidy program is expected to be fully adjusted in the next few weeks.