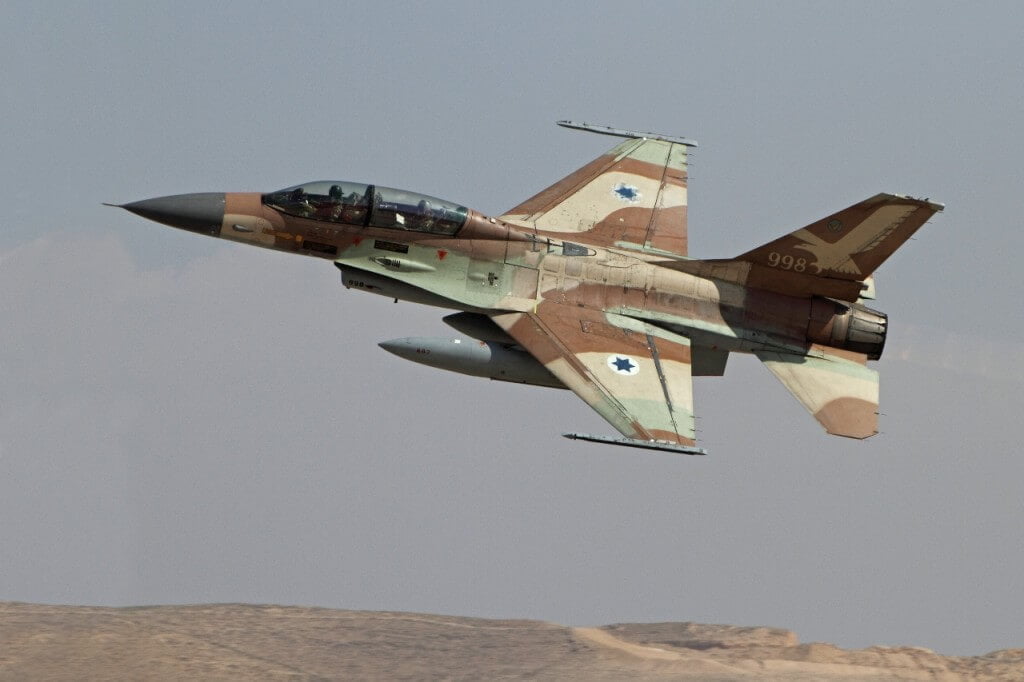 By Jordan Zaitchik
B'nai Brith Canada
The Israel Air Force (IAF) will be joining the United States', United Arab Emirates', and Pakistani air forces for the prestigious Red Flag exercises in Nevada starting Aug. 15 ending Aug. 26.
The Red Flag exercise is a "premier air-to-air combat training exercise" run by the US Air Force. The program is designed to train pilots to fight in aerial dogfights and refuel in midair while avoiding surface to air missiles and ground-to-air defence mechanisms intending to neutralize them. The anti-aircraft weaponry used in the exercises are the same as those used by Hezbollah and Iran.
The intention of the exercises is to not just improve the skills of aviation pilots but to also build stronger international military connections, according to the US Air Force. Currently, Israel does not have foreign relations with either the United Arab Emirates nor Pakistan, however Pakistan has expressed its commitment to establish relations with Israel if a peace agreement is reached with the Palestinians. Israel's relationship with the Gulf States has also thawed in recent months. Foreign Ministry Director-General Dore Gold visited Bahrain in November on the way to a diplomatic mission held in Abu Dhabi, United Arab Emirates.
Red Flag exercises take place four times a year, the first in January-February, the second in February-March, the third in July, and the fourth in August.
This will be the second time Israel participates in the Red Flag exercise, last year's exercises were conducted with the US, Singapore, and Jordan.  Last year, former Defence Minister Moshe Yaalon commented on the exercise, "There were Arab pilots there too, and pilots from the various branches of the United States military and other countries."
The IAF has sent eight F-15s and F-16s to the Nellis Air Base in Nevada in preparation for these exercises in recent months. The US will be showcasing its new F-35 Lighting II fighter jets during the time the exercises take place. Israel has ordered 33 F-35 jets which are expected to be sent in December. Israel will be the only country in the Middle East to have control of these advanced fighter jets.