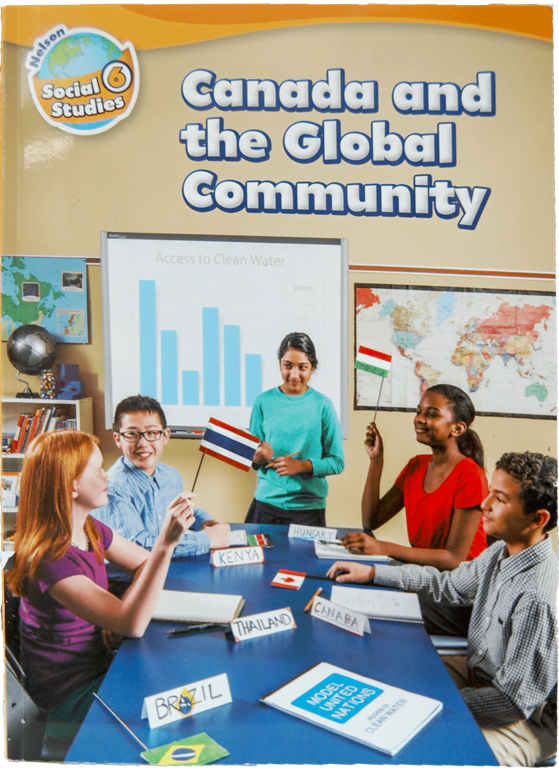 July 7, 2017
By Daniel Koren
Media Coordinator
B'nai Brith Canada
TORONTO – B'nai Brith Canada is demanding that the Ontario Ministry of Education issue both an apology and a corrected version of a Grade 6 Social Studies textbook that falsely accuses Israel of using "child soldiers."
About 800 elementary schools in Ontario have received the textbook.
As of today, hundreds of Ontario schools continue to promote the dangerous falsehoods presented in this textbook, entitled Canada and the Global Community, which also charges Israel with "kidnapping" child soldiers and "forcing" them to fight.
While the textbook's publisher, Nelson Education, has apologized for its error and issued a recall to the affected schools, it is currently up to each individual school to request the corrected iteration of the textbook.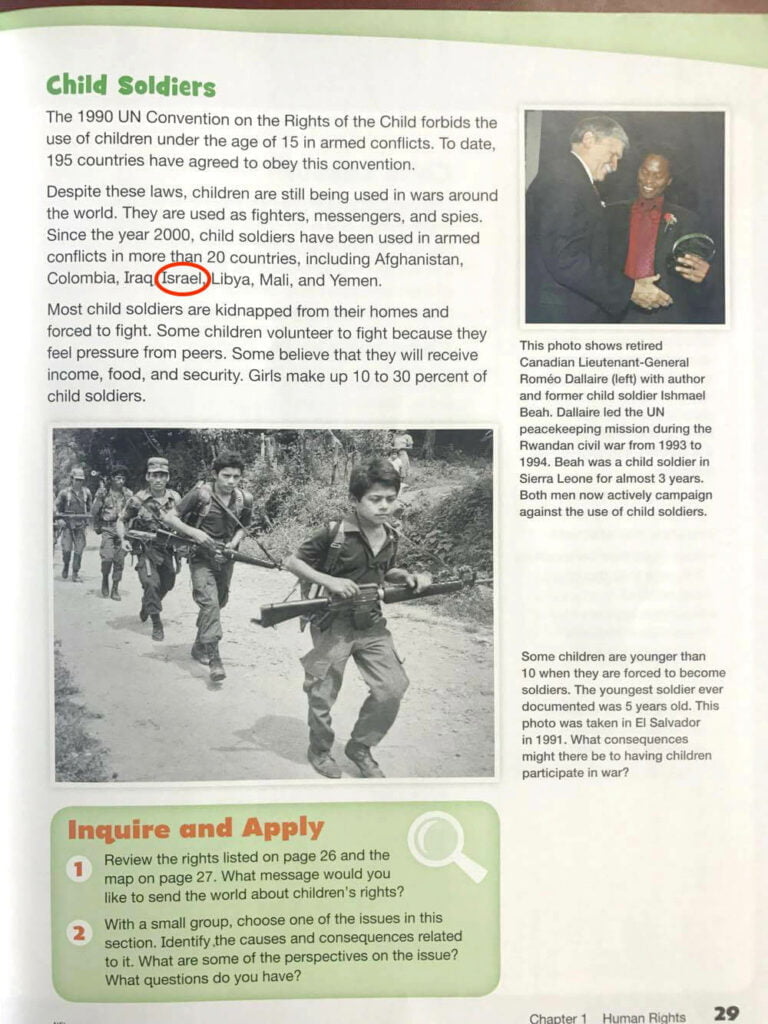 Nelson, Curriculum Services Canada (Canada's standards agency for the accreditation of educational resources) and the Ontario Ministry of Education have all approved the textbook. As such, B'nai Brith is calling on the Ministry to address these repeated failures in its vetting process to ensure that these inaccuracies are corrected before the next school year, which starts Sept. 6, 2017.
"By including this textbook on the Ontario Trillium List since 2015, the Ministry of Education has allowed false propaganda to be indoctrinated to the youth of this province for the past three years," said Michael Mostyn, Chief Executive Officer of B'nai Brith Canada. "The distribution of this textbook will surely have negative ramifications on Jewish students across the province if their peers were to, using its contents, charge Israel of kidnapping child soldiers."
As B'nai Brith's Annual Audit of Antisemitic Incidents has confirmed for more than three decades, demonizations of Israel often directly result in manifestations of antisemitism.
"The Ministry has an obligation to not only correct these errors but to teach the reality of the situation – that it is Palestinian leaders who use child soldiers," said Mostyn. "It is terrorist organizations like Hamas, the political authority in the Gaza Strip, who continue to promote children as terrorists and suicide bombers, while entities like the Palestinian Authority promote jihad and martyrdom in textbooks and other materials. Including these facts will restore balance and accuracy to the coverage of this sensitive issue in our classrooms."
During its investigation, which began a month ago, B'nai Brith made its demands known in letters sent to the Ministry of Education and volunteered to work with Nelson, CSC and the Ministry in vetting and approving future content regarding Israel and the Jewish community.
If you agree that false anti-Israel propaganda has no place in the Ontario classroom, and that Canadian taxpayer-funded dollars should not be used to perpetuate the campaign to delegitimize Israel, call your local school and find out if it is using the corrected version of 'Canada and the Global Community.'  Please email [email protected] to let us know what you found out.