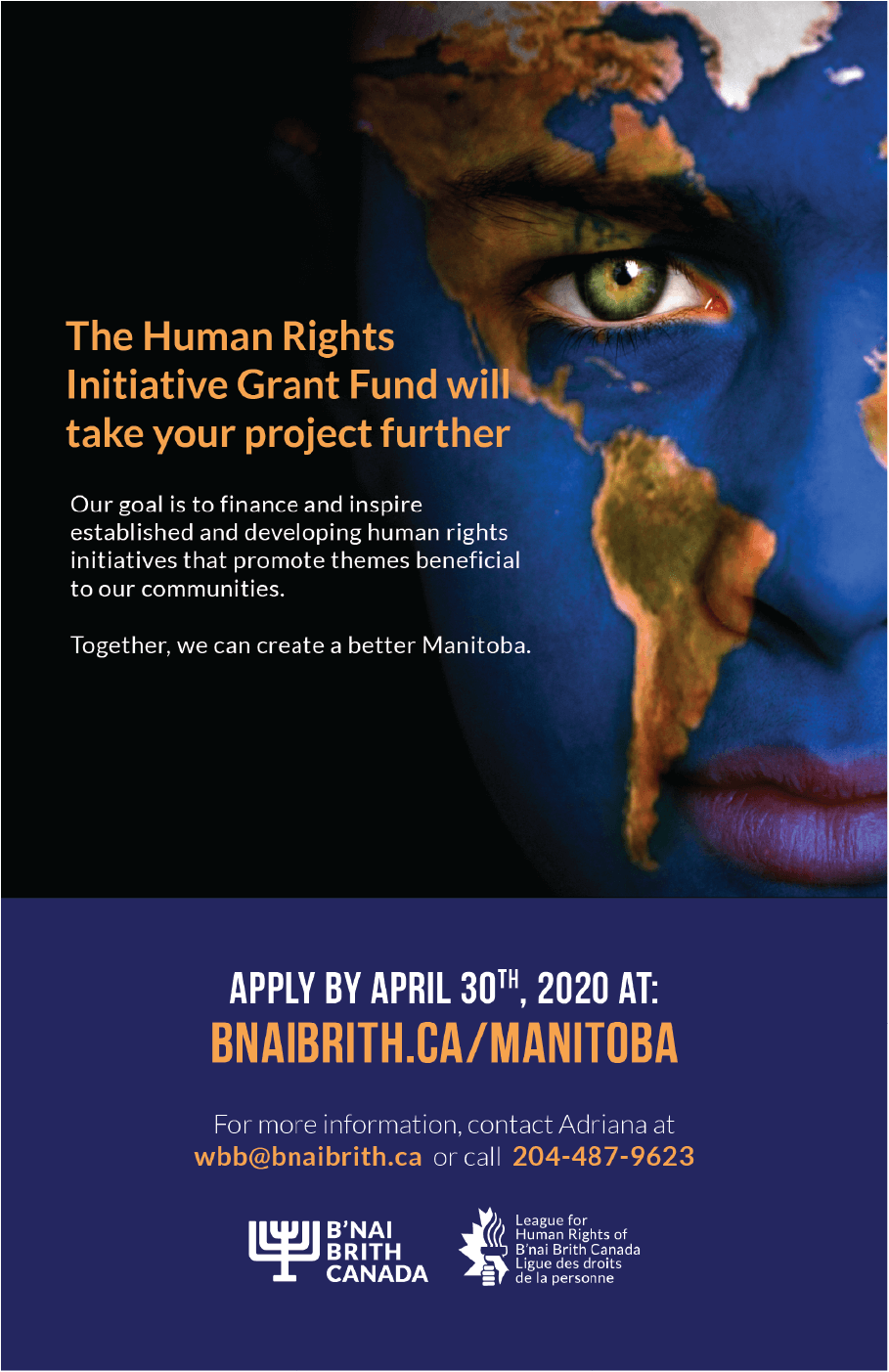 Human Rights Initiative Grant Application
B'nai Brith Canada is pleased to announce that we are now accepting applications for our 2020 Human Rights Initiative Grant Fund!
The goal of this fund is to inspire and finance human rights projects that are already established or are in later stages of the development process. These projects must promote themes beneficial to our Manitoba communities. Applicants are encouraged to be creative and innovative in furthering the development of their project and how it is delivered to others.
The deadline to apply is April 30th, 2020.
Click here to download the application form. 
For more information, contact Adriana at wbb@bnaibrith.ca or call 204-487-9623.