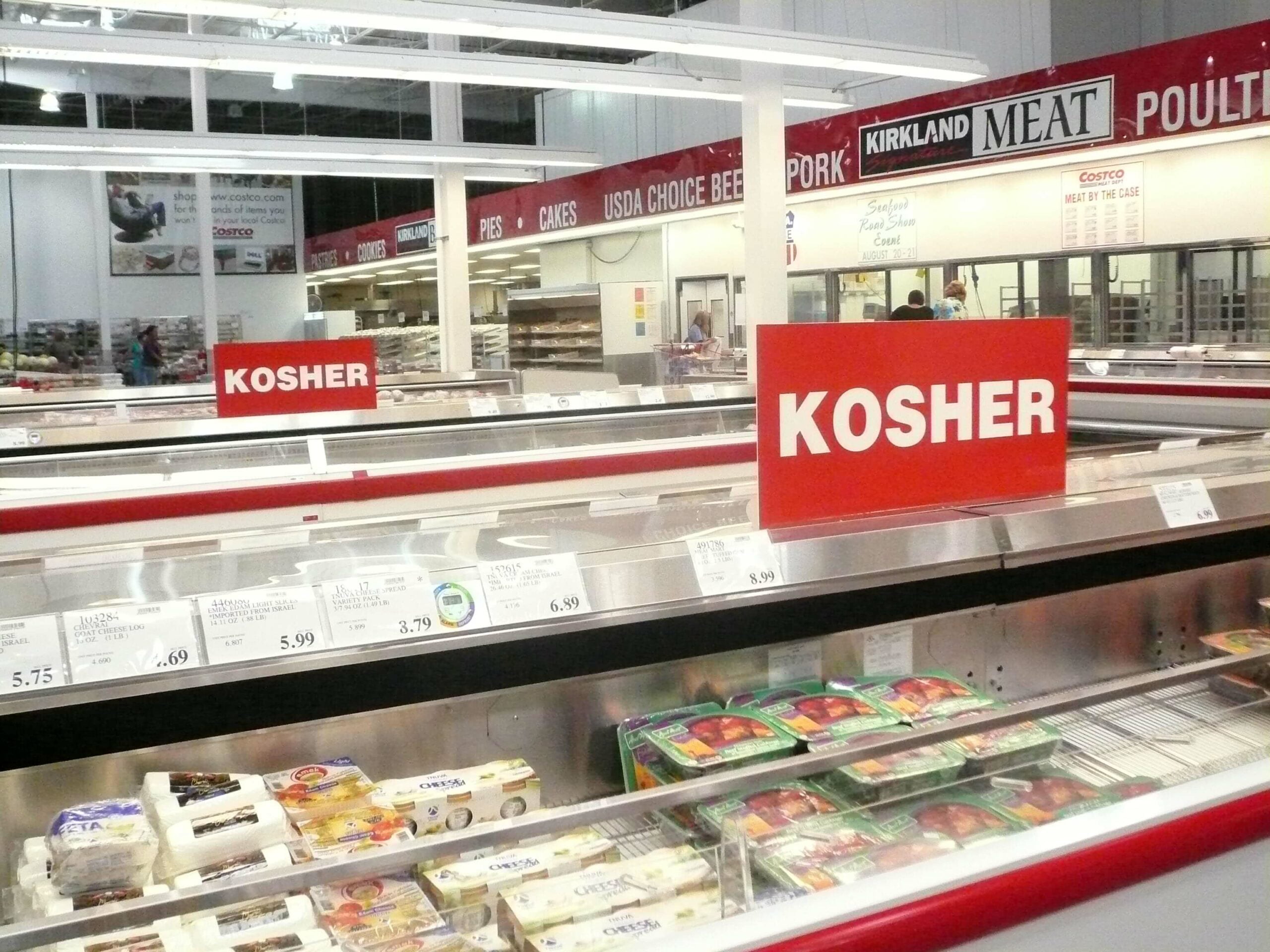 August 8, 2017
By Samantha Hamilton
Indigenous Rights Researcher
B'nai Brith Canada
CALGARY – In cities such as Toronto and Montreal, home to the largest Jewish communities in Canada, locating kosher food is more or less a simple task. In Western Canadian cities such as Calgary, however, where Jews have also experienced a long and storied history, the high expense of kosher meat is a limiting factor for those who would like to keep kosher – but simply cannot afford it.
Despite boasting a Jewish population of nearly 10,000, Calgary imports its kosher meat from Eastern Canada, which results in higher prices – and smaller selections. During interviews with B'nai Brith Canada, various experts from Calgary's Jewish community agreed that there are ways to overcome the city's kosher food shortage, addressing the concerns of affordability, sustainability and accessibility to local kosher foods.
According to the Jewish Historical Society of Southern Alberta, Calgary had several kosher restaurants that accommodated its growing Jewish population during the 1920s and '30s. In fact, Jews were spread throughout Alberta in small farming towns such as Drumheller, Strathmore, Red Deer, and Medicine Hat, where Jewish farm settlements thrived, while Jewish merchants opened up kosher bakeries and butcher shops.
By the start of the 21st century, however, many of Calgary's kosher establishments had either closed up shop or relocated.
Judy Shapiro, Associate Executive Director of the Calgary Jewish Federation, says that the steady downfall of Calgary's kosher butchers, bakeries and restaurants is a result of not enough support. "Since Calgary has a smaller Jewish community, only a percentage of whom keep kosher, there is lack of demand for kosher businesses," she says.
Additionally, Shapiro says, when there was demand for such businesses, prices were not competitive and members of the Jewish community could purchase less expensive kosher meats by purchasing them as a collective from cities like Toronto and Montreal.
Rabbi Leonard Cohen of Calgary's Kehilat Shalom synagogue agrees with Shapiro's' assertion, saying that the high price of kosher meat has lead to the closure of kosher shops. "Cost plays a key role in whether or not an individual keeps kosher," he says. Launching a kosher food subsidy would be a viable solution to this problem, he adds, as it would help Jewish families alleviate some of the costs associated with keeping kosher.
Other members of Calgary's Jewish community confirmed that the high costs of keeping kosher is definitely a deterrent.
A kosher food cooperative, however, where families could purchase kosher foods in bulk and split the costs with other members of the community, would provide Jewish Calgarians with better access to affordable and local kosher food. Using this method, a kosher animal could be locally sourced, slaughtered by a shochet within the community, and purchased by several families.
There is already a precedent for kosher cooperatives that have proven successful in the United States. Similar to Calgary, these cooperatives were also launched in a bid to combat the issues of accessibility and affordability.
Such examples include kckoshercoop.com, kolfoods.com, and others.
Devora Kimelman-Block, a representative for KOL Foods, confirmed that the kosher co-op positively affected the rates of affordability and accessibility for kosher foods in communities that joined the initiative. Since the animals are locally sourced, Kimelman-Block says, it helps stimulate the local economy and provides buyers with information on where the animal was raised, the conditions it lived in, and other key factors.
Using this method, a cooperative based in Western Canada could supply not only the residents of Calgary, but also Edmonton, Lethbridge, Red Deer, Medicine Hat, and other cities.
According to Rabbi Shaul Osadchey of Calgary's Beth Tzedec Synagogue, a foundation for kosher co-ops already exists in Calgary. "It is important to recognize that some local stores have been bringing kosher products into our community for many years thanks to the support of our community," he says. Private collectives that purchase kosher products tend to undermine the demand for such items at stores that would sell them, he explains. However, if a kosher butcher shop, for example, were to be subsidized, it would have a lot more patrons.
"If you had something more along the lines of a cooperative, it would be a much more viable concept and one that could have a lot more appeal since you'd know where the meat is coming from," he says.
Einat Hashman, a long-time Jewish Calgarian and founder of the city's first kosher deli, argues that the only way for kosher meat to find success in Calgary would be to market it to the greater community. Albertan consumers would be partial to buying "organic, sustainable and ethically-slaughtered meats," Hashman says. This, she argues, would create a larger market as it would appeal to the non-Jewish community as well.
Rabbi Mark Glickman of Temple B'nai Tikvah, a Reform synagogue in Calgary, says that while Reform Jews don't necessarily keep kosher and adhere to the strict letter of Jewish law, they would support products that would "captivate the market" like gefilte fish, challah, or the "kosher pickle." By marketing kosher meat as ethical, organic and local, there would be potential for Reform Jews to purchase it, he says.
All in all, it appears that members of Calgary's Jewish community would be interested in growing its kosher food industry – it just needs the right entrepreneur to get things started. And, while Calgary's kosher businesses have had a tough time staying afloat in the past, a kosher food cooperative would allow people access to kosher meat at cost. Such an initiative would be a great opportunity to share in traditional values while working together to preserve them.