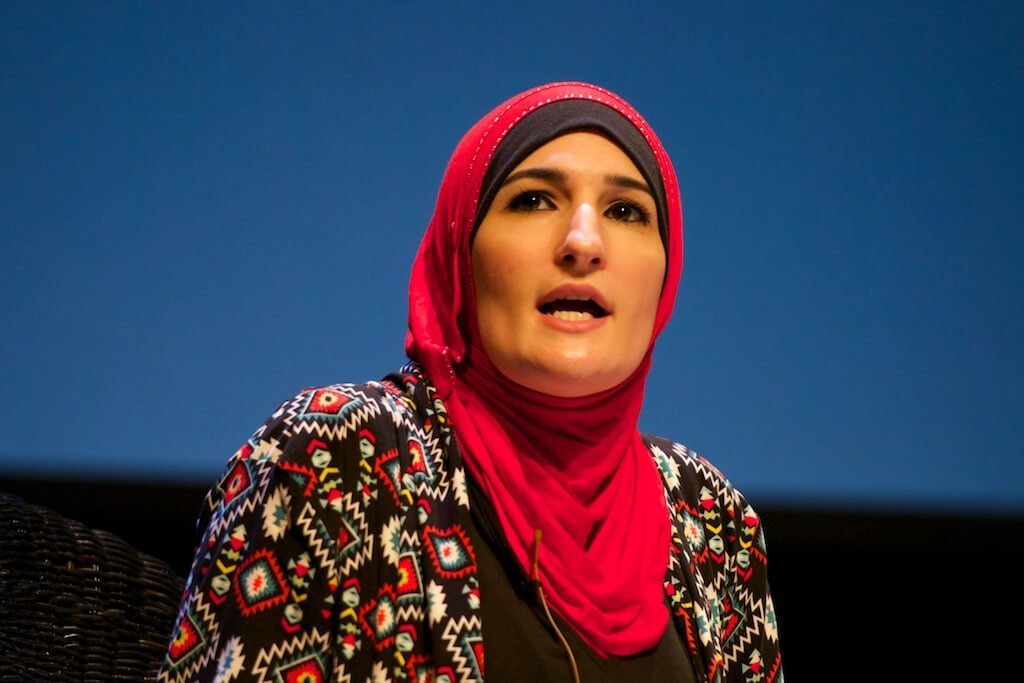 By Willem Hart
Human Rights Researcher
B'nai Brith Canada
May 19, 2017
B'nai Brith Canada applauds the nearly one hundred Holocaust survivors in New York who have signed a petition delivered to Governor Andrew Cuomo, urging him to intervene and oppose the decision of the City University of New York (CUNY) to invite Linda Sarsour to speak at a scheduled graduation ceremony.
Sarsour, no stranger to controversy and public criticism of her support for convicted terrorist Rasmeah Odeh, as well as the boycott, divestment and sanctions (BDS) movement, is slated to address the 2017 graduating class of CUNY's school for Public Policy and Public Health on June 1, 2017.
While Sarour has been touted as a "feminist activist," her support of Odeh (who was convicted for the death of two Jewish university students and for her role in the bombing of a British consulate) and promotion of blatant falsehoods pertaining to the Israel-Palestinian conflict are reasons enough to question her agenda.
The letter, which at this time has not been acknowledged by either the CUNY administration or Governor Cuomo, is yet another public display of opposition to Sarsour's induction into the mainstream over her radical political positions.
"What Linda Sarsour advocates for – boycotts against Jewish businesses in Israel and random acts of violence against the innocent – are no different than the things that we personally experienced," the letter reads. "This is a frightening reality that we hoped we would never see again."
In March, Sarsour was the lead speaker at the Women's March in Washington DC, protesting the election of Donald Trump to the White House and advocating for women's rights in general. Almost immediately several of her older tweets surfaced, calling into question her authority on feminism and women's rights.
Will nothing stop Sarsour's assertion to the status of mainstream public pundit? Has North American society become so desensitized to basic morality that someone so radically anti-Israel, so ready to flaunt her support for Islamic fundamentalist law with impunity, so duplicity adamant in her bastardized version of "feminism," can become a person whose opinion is actually valued? How is it possible that someone like this could be invited to give a graduation address, much less a guest spot on Comedy Central's The President Show.
It is simply unfathomable that someone who stands for ideas so diametrically opposed to democracy and human rights can ascend to and assert herself as a voice in the mainstream conversation about woman's rights and the Middle East. How a social media savvy radical provocateur who emblemizes just the worst elements North American political dialogue has to offer can become a celebrity over night is simply baffling.
Thankfully there are people out there who know the truth about Sarsour and what she stands for, and will not back down. It's just a shame that victims of one of history's greatest atrocity have to add their voice to the chorus.
Hopefully this will be enough to give the CUNY administration something to think about.