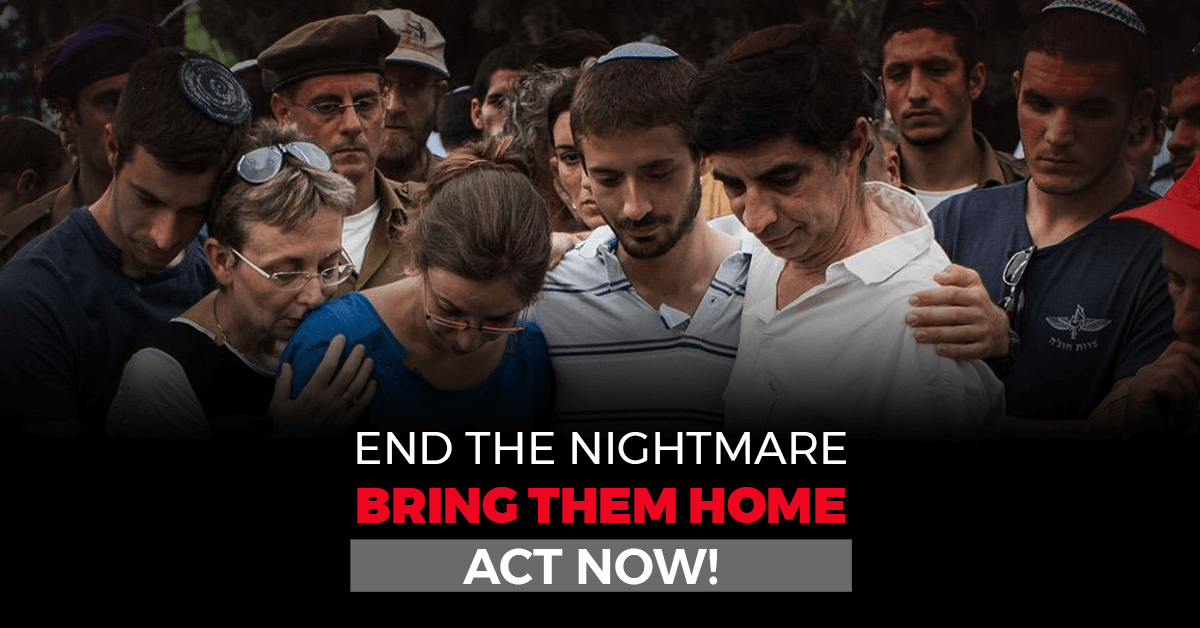 Dear Friends,
B'nai Brith Canada encourages you to join the Friends of Hadar Goldin campaign to bring home the bodies of Israeli Lieutenant Hadar Goldin and Staff Sergeant Oron Shaul, who were cruelly murdered by Hamas during the 2014 Gaza War, 90 minutes into a UN-brokered ceasefire.
It is a serious violation of both international law and the Geneva Convention to hold the bodies of soldiers killed in action and refuse their return to their next of kin for burial.
Below, you'll find an impassioned plea from Hadar's mother Leah, who is asking the international community to take a stand.

It's been 1,096 days since I spoke with my son, Hadar Goldin. An Israeli Lieutenant, Hadar was ambushed when Hamas exploited a ceasefire during the 2014 conflict in Gaza.
1,096 days later and Hamas still has my son's body – despite clear international law that mandates soldiers' remains be returned to their homes.  
I often ask myself, when can I bury my son? When can my husband, our daughter and sons and I lay him to rest peacefully and religiously in the manner mandated by the Geneva Convention?
Now three years later, I look at this through an added lens: why does Hamas get a free pass to continue to disregard international law and norms? Why is the international community silent?  
Please help give my son a proper burial. Click here to ADD YOUR NAME to a petition demanding the United Nations Secretary-General insist Hamas comply with international law and return Hadar to my family.

Sincerely,
Leah Goldin
Hadar's Mother